Report
FORMULA 2: Sette Camara wins in Austria as Deletraz crashes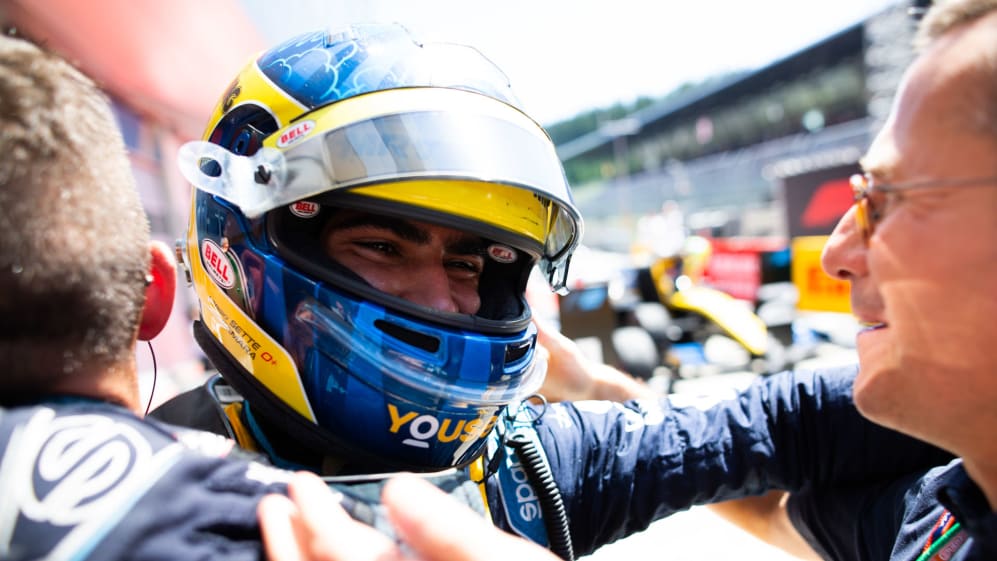 DAMS's stranglehold on the FIA Formula 2 Championship intensified as Sergio Sette Camara claimed his first win of 2019, coming from third on the grid to win the Sprint Race ahead of UNI-Virtuosi's rejuvenated Luca Ghiotto and ART Grand Prix's Nyck De Vries.
In similar circumstances to the Feature Race, championship leader De Vries had initially looked set for a fourth win of the season. The Dutchman had risen majestically from sixth to first inside four laps, but his unfortunate Austrian weekend continued when the pit limiter in his car was suddenly activated and he slumped down to sixth.
By the time De Vries got back up to speed, Sette Camara had replaced him at the front of the field, following a DRS-enabled move on previous leader Louis Deletraz. The Swiss driver remained within DRS range as he attempted to regain the top spot, but a mechanical failure saw him lose control in the first corner and hurled him heavily into the barriers.
Deletraz emerged unharmed and a Safety Car was brought out to clean up the mess, which subsequently bunched up the front five with just two laps to go. Sette Camara was able to fend off Ghiotto when racing resumed, but Guanyu Zhou wasn't as lucky and lost third to De Vries, who had recovered from his earlier issues.
For full results and more news, visit the official F2 website.