Podcast
FORMULA WHY: Why are F1 wind tunnels top secret?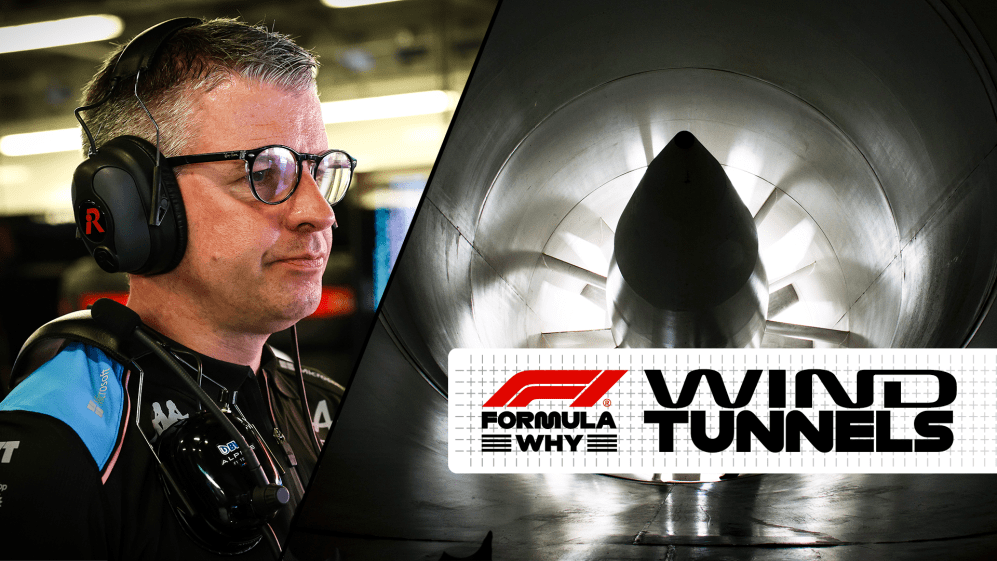 On this week's episode of the Formula Why podcast, the crew examine everything to do with the top secret world of wind tunnels.
The new Formula Why podcast, hosted by Katie Osborne and Christian Hewgill, will see the pair answering 'why?' questions each week, with the aim of giving fans more knowledge about how F1 works.
BEYOND THE GRID: Lando Norris on driving McLaren's revival and the responsibility of being the team's senior driver
On this latest edition of the show, the duo are joined by Alpine's Technical Director Matt Harman to explore the world of wind tunnels. Hidden inside F1 factories, engineers use blasts of high-speed air to shape race-winning cars, and these multi-million dollar, high-tech facilities are crucial for aerodynamicists to experiment.
Harman joins the team on Formula Why to explain why F1 teams use wind tunnels and also why they're so secretive.
He also details how the FIA – the sport's rule makers – keep an eye on how much teams are using them.
F1 NATION: More Max magic on a scintillating Sprint weekend – it's our Austrian GP review
Formula Why joins in-depth interview podcast Beyond The Grid and race analysis show F1 Nation in the official F1 podcast line-up, and you can listen to the latest episode in the player above or click here to listen.
If you want to get involved in Formula Why, you can suggest a question for the podcast to answer by recording a voice note and emailing it to Why@F1.com.