Report
FP1: Hamilton heads Raikkonen in windy Shanghai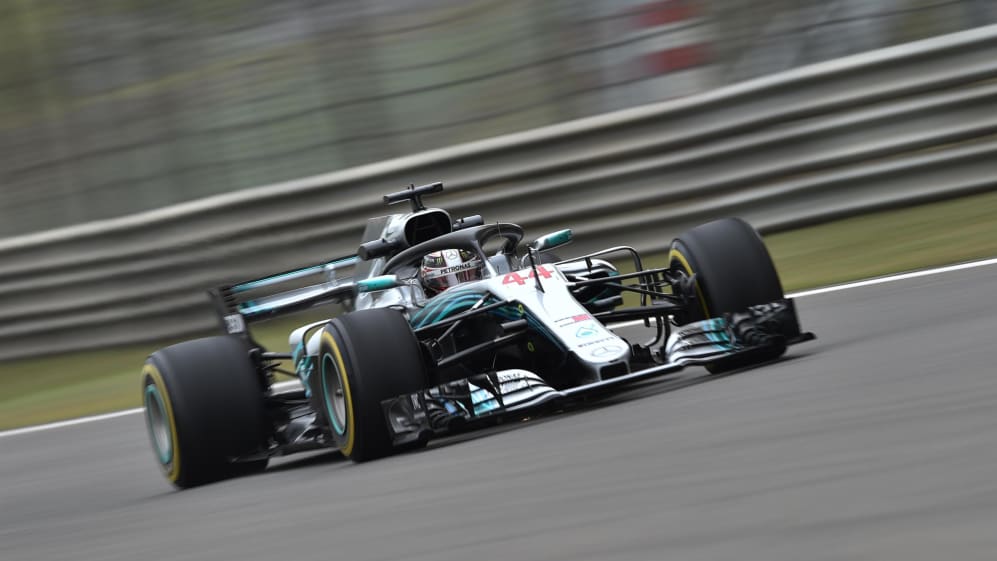 Mercedes looked in confident mood in China on Friday morning, with Lewis Hamilton and Valtteri Bottas finishing first and third. Ferrari's Kimi Raikkonen split them in the times, but did so on the quickest ultrasoft tyre – which neither silver car used.
Hamilton had a convincing three-tenths' advantage over Raikkonen, and four-tenths over team mate Bottas. Also right in the mix, the Red Bulls of Daniel Ricciardo and Max Verstappen – both on the ultrasofts – were next up, followed by the second Ferrari of championship leader Sebastian Vettel.
Both Haas drivers again looked good, Kevin Magnussen seventh and Romain Grosjean ninth, while the Renaults of Carlos Sainz and Nico Hulkenberg completed the top ten in eighth and tenth respectively. Like Mercedes, Renault did not use the ultrasoft tyres.
It was a busy start to the session, the teams no doubt aware that rain could be on the way. Williams' Lance Stroll set the first time just five minutes in, but it was shortly before the half-hour mark that Hamilton showed his and Mercedes' hand.
Though there was light drizzle at times, the rain never really materialised. The bigger problem was the gusting wind, which was upsetting cars at various points of the circuit, in particular Turns 6 and 16.
Verstappen had a trip through the gravel in the final turn, Hamilton spun at Turn 11, and Vandoorne's McLaren snapped into the gravel trap at Turn 10, the Belgian narrowly avoiding the barriers.
Though conditions weren't ideal, no one experienced any serious technical maladies, with every driver completing decent mileage. That will prove handy if the previously forecast rain does arrive in earnest for this afternoon's second session.
The question now is how much quicker can Mercedes go when they switch to Pirelli's quickest tyre compound? Ferrari and their other rivals will be paying very close attention...