Report
FP2 - Hamilton stays top as Vettel closes in Spielberg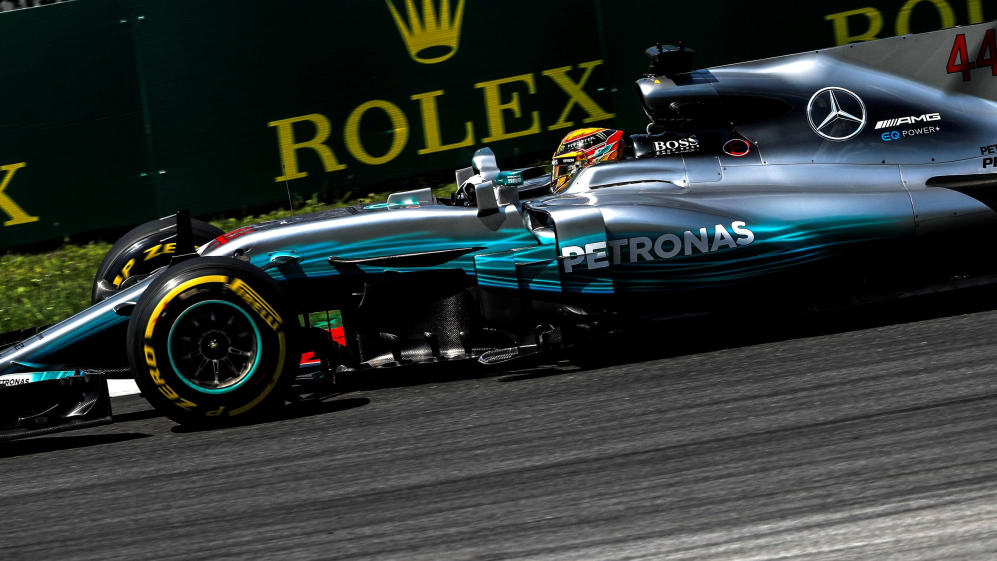 Less than four-tenths of a second covered the top five cars in Friday afternoon's second practice for the Austrian Grand Prix. As in the morning it was Mercedes' Lewis Hamilton leading the way, this time from the Ferrari of championship leader Sebastian Vettel, with just 0.147s separating the silver and red machines.
Valtteri Bottas was a close third in the second Mercedes, followed by the Red Bull duo of Max Verstappen and Daniel Ricciardo, and the sister Ferrari of Kimi Raikkonen. Kevin Magnussen was a strong seventh for Haas, head of the improved McLaren of Fernando Alonso. Renault's Nico Hulkenberg and Haas's Romain Grosjean completed the top ten.
There was more grip on offer than in FP1, thanks to this morning's session and F2 practice, but most of the front runners had things to grab their attention.
Hamilton set his best time of 1m 05.483s on the ultrasoft Pirelli tyres, as did all of the leaders, but needed to have a spark plug changed and later complained of a power surge issue which was particularly noticeable in Turns 3, 4 and 6. He also had a minor off in Turn 1, while Bottas spun in Turn 6 and also went off in Turn 9. Vettel, meanwhile, had a half spin in Turn 3, while Verstappen lost a lot of the session having a brake problem rectified.
In the end, Vettel lapped in 1m 05.630s, Bottas in 1m 05.699s, Verstappen in 1m 05.832s and Ricciardo in 1m 05.873s.
Behind Raikkonen, sixth on 1m 06.144s, times were intensely close in the midfield, with three-tenths of a second bracketing the next seven cars.
These were headed by Magnussen's Haas on 1m 06.591s. Alonso lost time having floor damage repaired, spun after going off in Turn 6, later ran wide in Turn 9, but improved to 1m 06.723s to pip Hulkenberg's Renault by three-thousandths of a second for eighth place.
Grosjean had a few off-track adventures on his way to 1m 06.763s, as Esteban Ocon lapped his Force India in 1m 06.849s to head Stoffel Vandoorne in the second McLaren on 1m 06.859s and Daniil Kvyat who posted 1m 06.906s in his Toro Rosso. The Russian later parked his car with the rear bakes afire.
Once again there were several incidents. Carlos Sainz went off in his Toro Rosso in Turns 9 and 10; Marcus Ericsson spun in Turns 1 and also went off in 4 and 6; Kvyat went off in 9, as did Force India's Sergio Perez, Sauber's Pascal Wehrlein and Grosjean (who also went off in 10, as did Verstappen).