Feature
From despair to tears of joy – How Honda became a winning force again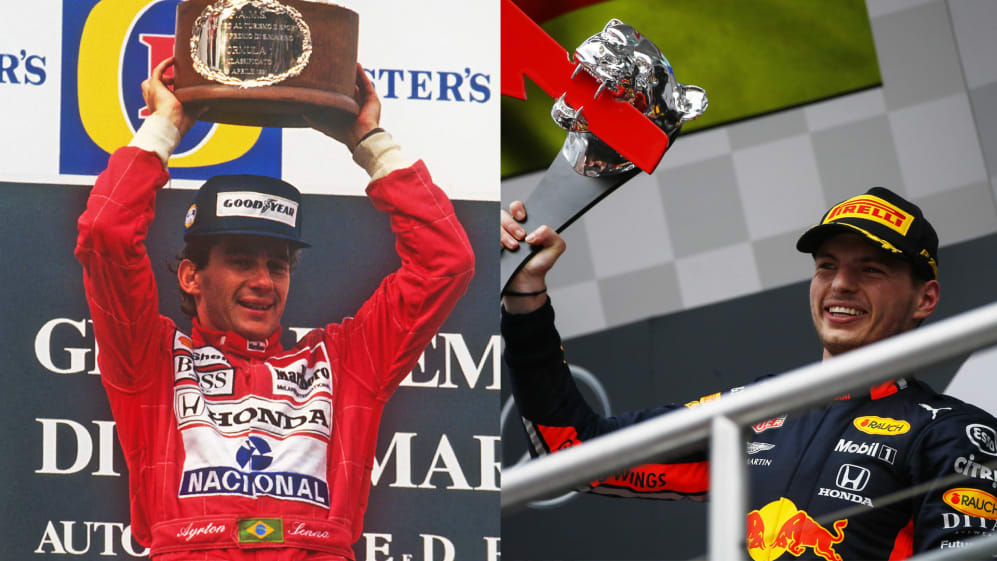 The tears that streamed down the faces of Honda's employees when Red Bull's Max Verstappen gave them their first victory since 2006 in Austria told you how much it meant to them. Their return to F1 with McLaren had been brutal. But they refused to give up and found refuge with the Red Bull family. Since then, they have not looked back – and at last, they have been rewarded…
Once a dominant force in F1, Honda were a shadow of their former selves when they returned in 2015. Unreliable and down on power – it was an ugly combination. But on release from the tense relationship with McLaren, Honda found new life with Toro Rosso last term. The pressure was off. Suddenly they finally started making gains. The performance and reliability improved to such an extent, Red Bull joined the party.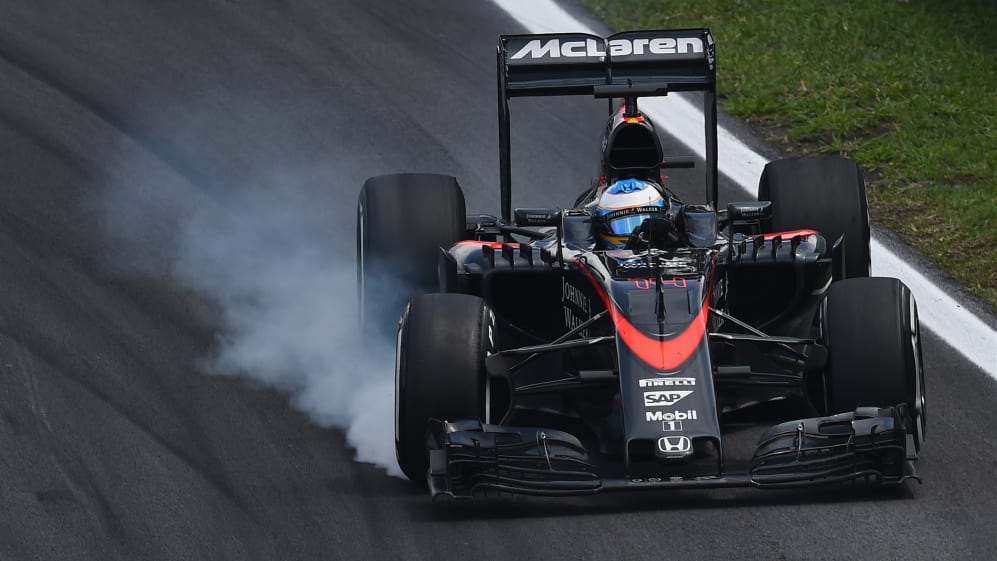 It was still a risk. At the time, Honda remained fourth and last in the pecking order. Many felt they were at least 30bhp off the Renault engine Red Bull were ditching them for – and that was a conservative estimate – and even further off the likes of Mercedes and Ferrari. But Red Bull relished the chance to have a true works partnership. And so far, it appears the gamble is paying off.
After 12 races, they have two wins and three further podiums. To beat Red Bull's win-podium ratio of 2018, they need nine more podiums, of which three must be wins. That's a tall order. But they are, at the very least, on course to beat Red Bull's tally in the constructors' standings from 2018, the new alliance 21 points better off than they were at this stage last season. Much of that is down to Max Verstappen, who has amassed 181 of their 244 points this year, compared to the 105 he had after 12 Grands Prix last season.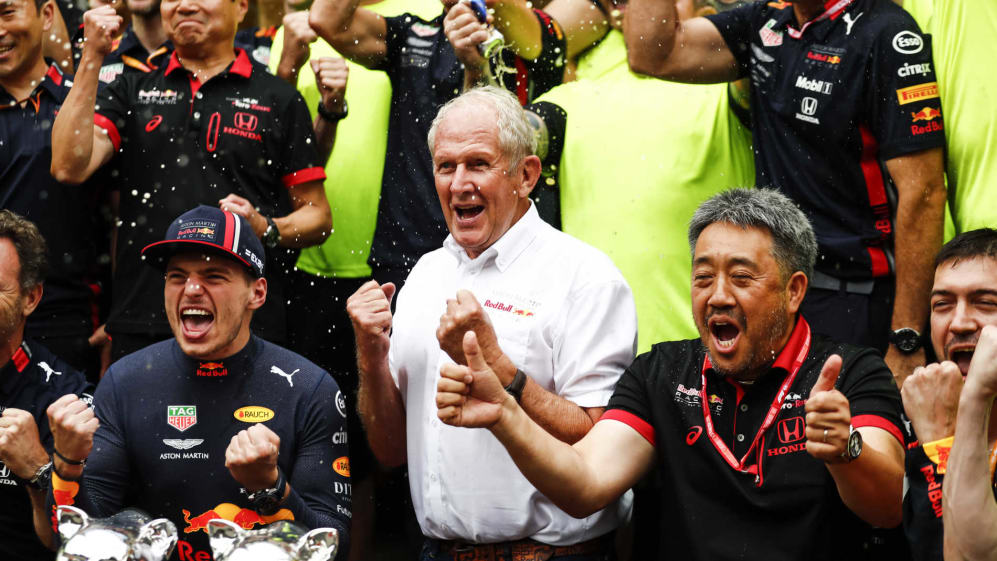 Development the key to success
So how have they done it? Much of it has been down to their development. Honda have adopted an aggressive approach to development this year, with Red Bull's blessing. Find an improvement, however small, and get it on the car ASAP. As a result, they have already introduced two new specifications during the season, taking them to three for the season. On top of that, they've introduced several other changes or countermeasures – one such coming before Austria, where Verstappen dazzled on Red Bull's home turf – which didn't require component changes, as they strive for better performance.
Their next update, though, will trigger grid penalties for their drivers. But on the upside, each upgrade has seen an improvement in power and reliability. How much of an improvement? Well they have a party mode, of sorts, in qualifying, hauling them into contention enough for Verstappen to give them their first pole since their F1 return. In the races, they have more grunt, as evidenced by the speed traps, and are at some circuits on par or ahead of Renault and closing the gap to Mercedes and Ferrari.
We had a lot of failures on the MGU-H. Honda Jet helped us find a fix
Encouragingly, there's good correlation, too, the performance on the dynos translating to performance on the track. That's not only proof that their aggressive approach to development is working, but it also gives them the confidence to keep pushing – which is exactly what Red Bull are demanding as they look to become a title force again. "We see an improvement clearly, especially in terms of performance, at the track," says Honda chief Toyoharu Tanabe as we speak in the Honda hospitality unit. "I'm happy we see that step."
There has also been better utilisation of internal resources. Honda is a big company, with many different arms. One of those is their very successful Honda Jet division. "There is common technology, between Honda Jet and Formula 1," says Tanabe. "We had a lot of failures on the MGU-H. They helped us find a fix. Last year, we introduced a big reliability improvement, using Honda Jet technology. This year, they have helped in the turbocharger area, as the jet engine is a turbo engine. It has been a positive relationship."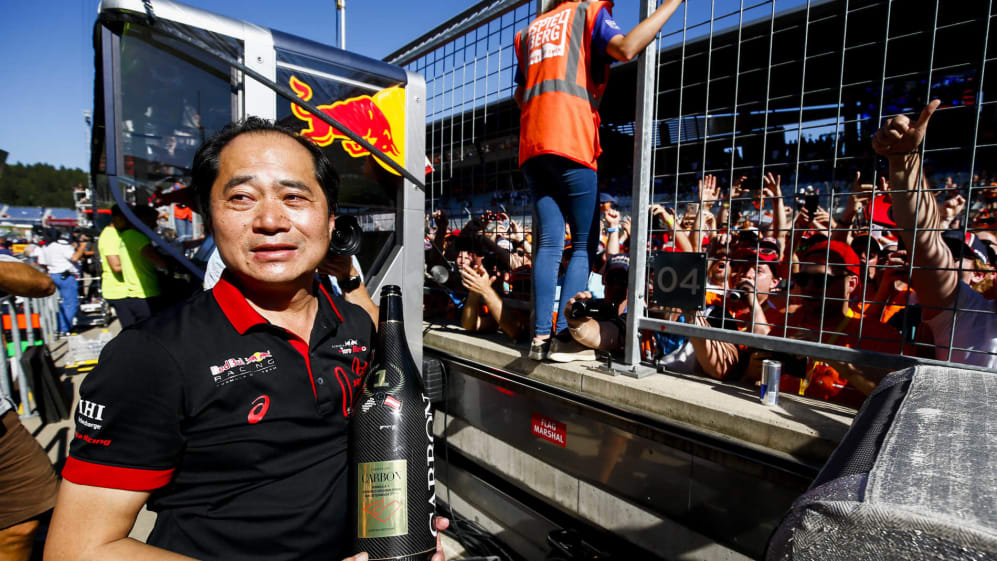 Communication has improved, too, by virtue of Honda having had a series of successive years in F1 now, allowing their Japanese engineers to build experience. "Generally, we have an English-based engineer and a Japanese-based engineer," says Tanabe. "We didn't have very experienced Japanese trackside engineers because we hadn't participated continuously. But they have been improving step by step. The Honda way is [to] communicate very closely to the team and the driver. So we try to bring them answers as soon as possible, to make them happy. We try to supply good service for the driver and for the team."
Honda motorsport boss Masashi Yamamoto admits it was something of a "relief" and a "pleasure" when Verstappen gave Honda the win they have been craving since returning to F1 four and a half years ago. "Our CEO was very happy," he adds. "We put the winning bottle of champagne in the reception of our HQ. We had a Red Bull show-car there, too. Many fans came to see it. There was a great reaction in Japan and a really important win for Honda."
We have discuss what we will do after 2020. There are no specific targets we must achieve – but obviously the more wins we have, the better
The importance of that victory, and indeed the second one that followed in Germany, cannot be underestimated. Honda's deal with Red Bull and Toro Rosso comes to a close at the end of next season. As a company, they have yet to decide whether they want to continue. Yamamoto says Red Bull and Toro Rosso are keen for them to do so and he is hopeful Honda will want to stay beyond 2020.
"We have discuss what we will do after 2020," Yamamoto adds. "We need to decide sometime this year. There are no specific targets we must achieve. But obviously the more wins we have, the better."
The next steps…
This is the first year where Yamamoto is operating in his revised role, which is fully focused on F1 – rather than having overall responsibility for Honda's motorsport activities – and it's had a positive impact. "It is a good thing because I can focus 100% on F1," he says. "I have seen many more things than I did before. So I feel like I have to speed up many areas which can be improved, which I hadn't previously noticed."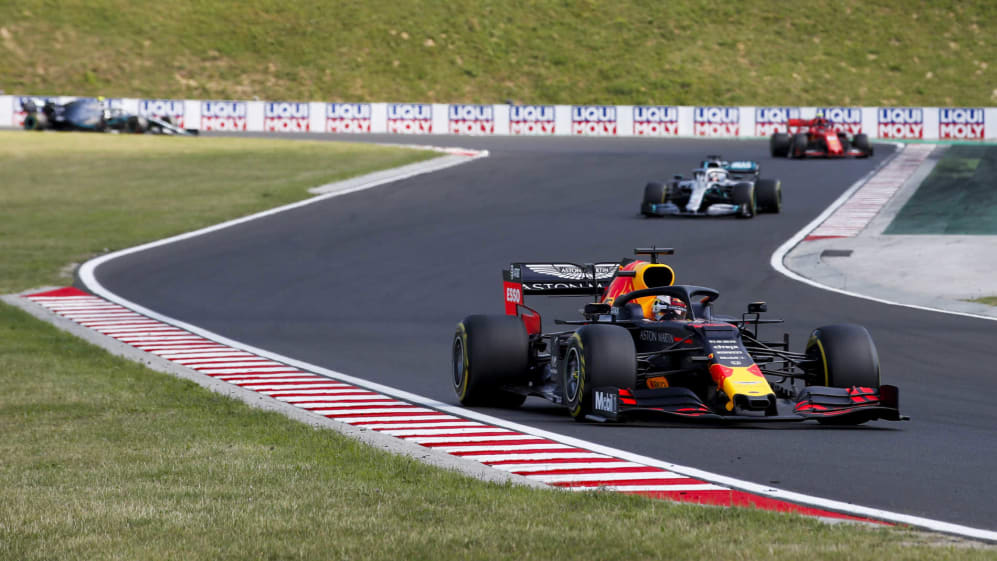 Honda continue to push on with development, their next update expected at a weekend prior to their home race at Suzuka, so they can arrive there penalty-free. So far this year, they have balanced performance gains with good reliability. But to make the next steps and join the leading manufacturers, do they need to take more risks? I put this to Yamamoto.
"You may be right," he says. "We learned a lot from Toro Rosso last year. With Red Bull, we're in a different stage, as we're fighting at the front. We have come to realise that fighting at the top is a bit different. So we're learning things. Hopefully we can reflect this in the next update. The race pace and qualifying pace between Red Bull and Toro Rosso is one second difference. That means we might have to have different calibrations between the two teams going forward."
Honda's success in F1 this season has been hugely popular, with rival teams and manufacturers queuing up to offer their congratulations. The Japanese manufacturer have dug their heels in and refused to give up. Buoyed by a new atmosphere at Red Bull, after a bedding-in year at Toro Rosso, they have flourished. There is certainly more to do – Ferrari and Mercedes remain ahead. But they know that – and you get the impression now they have tasted victory, they won't stop until they can achieve it regularly – and become a world championship contender once again…