Giovinazzi penalised three grid places for impeding Stroll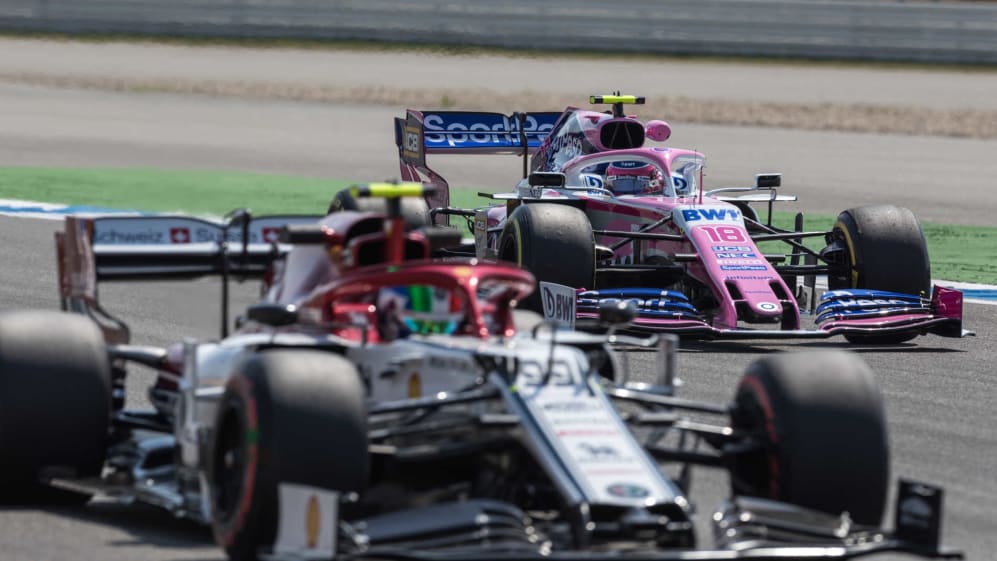 Alfa Romeo Racing driver Antonio Giovinazzi will start 17th for the Hungarian Grand Prix after stewards ruled that he impeded Lance Stroll during the first part of Saturday's qualifying session.
A three-place grid penalty was handed to Giovinazzi, who had qualified 14th, as well as a penalty point on his licence, after officials looked at video, audio, GPS and telemetry data relating to the incident.
Giovinazzi was on an in-lap during Q1 as Stroll was pushing. The stewards concluded, "it is the driver's responsibility to ensure that on an in lap, he makes all reasonable endeavours to watch for following cars that are on a push lap and to ensure they are not impeded.
"It was noted that car 99 [Giovinazzi] was shown a blue flashing light halfway between Turns 3 and 4.
"Telemetry and GPS data confirmed that car 18 [Stroll] lost considerable time through the section of track involved. The Stewards believe the driver of car 99 could, and should, have moved from the racing line prior to Turn 4. Accordingly, the driver unnecessarily impeded car 18."
Stroll, who cut a disappointed figure after qualifying, failed to make the cut for Q2 following the incident.
"It's definitely not a track that suits our car," he said. "That being said there were still some big mistakes from my side during qualifying. I also got blocked on one lap, so all that, to take in to consideration, it could've been much better. It's just a frustrating day in general. Not our day starting in FP3 onwards..."
The Canadian will start the race 19th alongside Williams' Robert Kubica.