Feature F1 Unlocked
Giving youth its chance – why we need the FP1 young drivers rule and who's doing what in 2023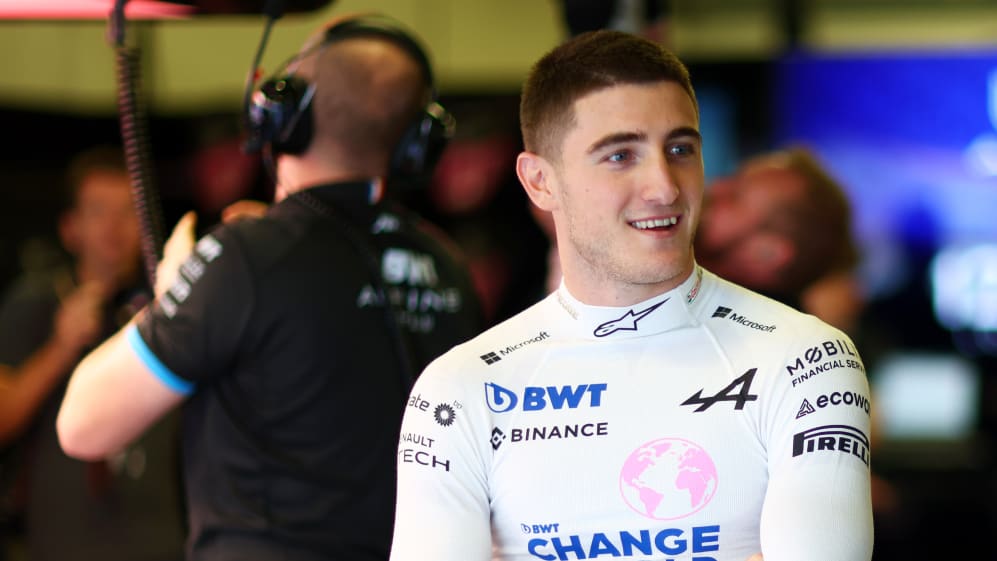 One of the more unusual, and yet least controversial, rules introduced in recent years has been the requirement for each race driver to give up a single FP1 session at some point in the season, to allow a Super Licence-holding rookie to take their place. 
The sport's definition of a rookie is a driver who has started two or fewer Grands Prix. It's written in this way to not punish the Jack Aitkens and Pietro Fittipaldis of this world who've appeared as a substitute in the past for a stricken driver – but prevents a team bringing in Rubens Barrichello as a hired gun.
READ MORE: The five rookie drivers set to take part in FP1 at the Mexico City GP__
Why do we need this rule?
Back in 2007, Heikki Kovalainen drove his first race for reigning champions Renault, having completed 92 test days in F1 cars, many of them staples of the calendar. His mileage was high – 23,077km in 2006 alone – but not outlandishly so in comparison with his peers.
In contrast, when Alex Albon made his debut a dozen years later, he'd done just four days, all of them in pre-season testing at the Circuit de Barcelona-Catalunya. That's not so much an experience gap, more a yawning chasm.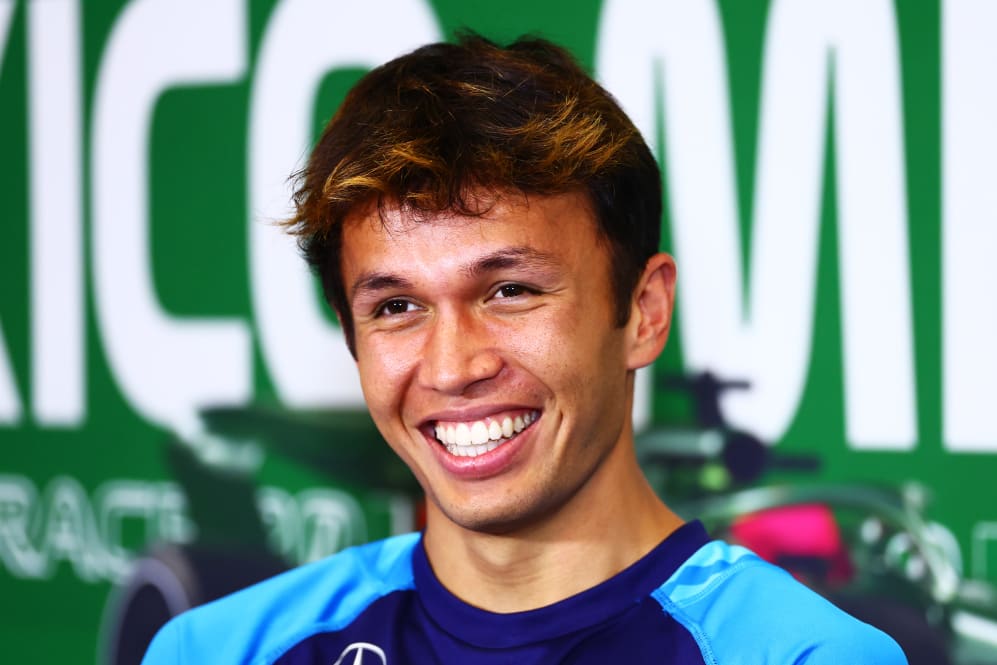 The heavy proscription on in-season testing and the minimalist winter testing programme, now cut to just three days, have saved F1 teams a huge amount of money – but they've also denied young drivers the chance to familiarise themselves with the very specific demands of today's cars.
Bigger teams can get around this to an extent. The testing of previous cars (TPC) protocols allow them to run 2021 (or earlier) machines as much as they wish – but it's very expensive, the cars are quite different to the current generation (which is why you're allowed to use them) and they have to run on demonstration tyres which by design are not going to help anyone learn things that might be useful in a Grand Prix.
READ MORE: The beginner's guide to… the Formula 1 Super Licence
It's good prep for becoming comfortable working with a big team, and a complex, driver-adjustable car – but not the ultimate finishing school a test team once was.
It's also not a particularly level playing field: aside from the vast expense of hiring a circuit and taking a team to it, plus prepping older cars to their ultimate racing spec, you also need the support of the original engine manufacturer. Not everyone has those luxuries. And so, we have the rookie rule.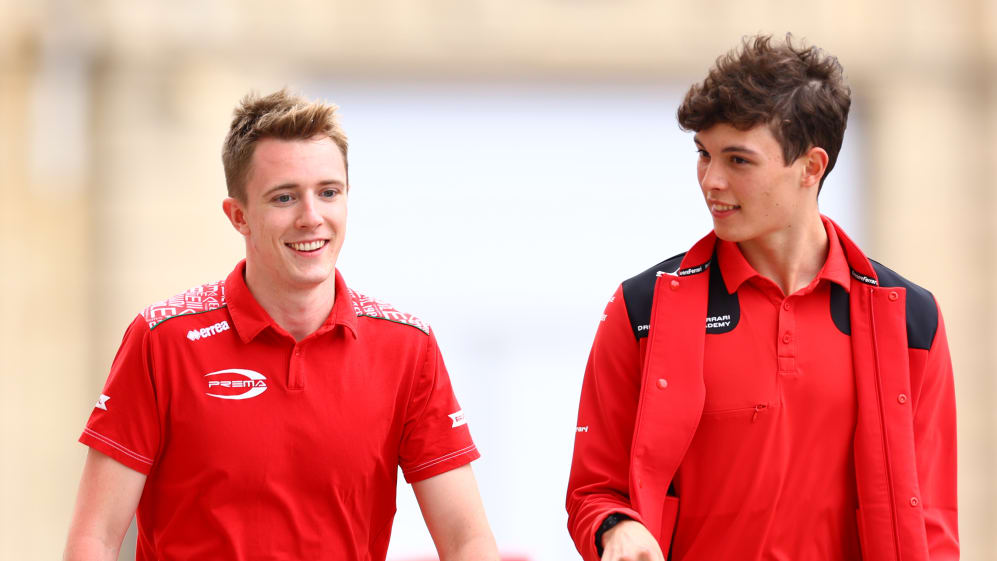 Why here, why now?
Article 32.4 (c) of the Sporting Regulations states: "On one (1) occasion during the Championship, for each car entered for the Championship, each Competitor must use a driver who has not participated in more than two (2) Championship races in their career."
There isn't a rule on when this has to take place but the teams generally like to backload it. When the car is new, they want their race drivers getting every single lap they can. It helps the drivers get familiar with the car but also gives the team data of the best possible fidelity, which in turn helps them understand the thing they've built and pushes forward development.
READ MORE: FP1: Verstappen leads first practice in Mexico City ahead of Albon and Perez
So, rookies generally get a go when teams feel they don't have much more to learn about their cars, at the end of the season, when updates have dried up and attention has firmly turned to the next car. October and November are the prime months because many of the F1 feeder championships have concluded or are on hiatus, and the drivers are available.
You will sometimes see drivers from the F1 undercard, racing in Formula 2 and Formula 3, doubling-up on a weekend, but teams generally prefer the more straightforward approach of allowing a rookie to concentrate on one thing at a time.
It's also the case that the later in the year rookies run, the more spare parts are available. F1 doesn't have a tradition of rookies blotting their copybook by putting the car in the wall – but it's a risk everyone would rather not run and even now, look closely, and you'll see rookies doing their FP1 sessions with older-spec front wings.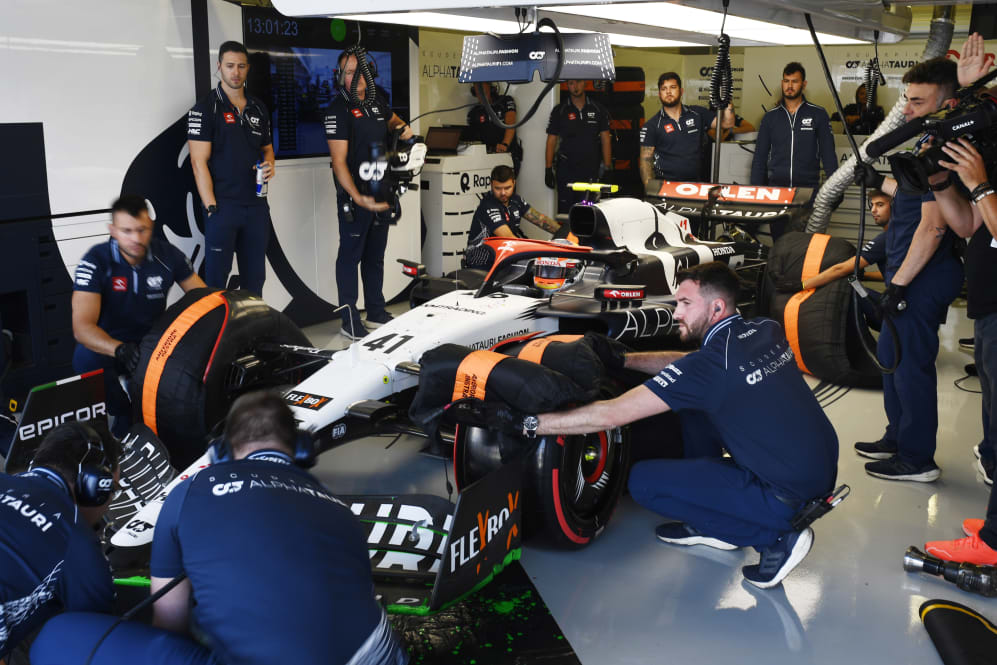 Why Mexico?
The Autodromo Hermanos Rodriguez and Yas Marina will probably see the bulk of the rookie sessions, simply because other weekends are more difficult. Singapore is a street circuit, and thus generally considered too much of a baptism of fire; Suzuka often sees extreme weather; Lusail, COTA and Interlagos are Sprint events with only one practice session, which the race drivers need, and Las Vegas is both a street circuit and a new circuit, which also makes it unsuitable. Mexico, therefore, as a normal weekend on a permanent circuit, looks very attractive. 
It is, however, not the easiest circuit for a rookie driver. Jack Doohan is a five-time winner in Formula 2. He appeared as Alpine's rookie driver last year in Mexico and Abu Dhabi, and will be repeating those sessions this year, subbing for Pierre Gasly at the Autodromo Hermanos Rodriguez.
READ MORE: Doohan set to drive for Alpine in Mexico and Abu Dhabi FP1 sessions
"It's a special circuit," says the 20 year-old Australian, with a nod and a smile. "The altitude means you're driving with downforce settings as high as you might have in Monaco, but getting less actual downforce that you would in Monza. Combine that with a circuit that's naturally quite slippery, and it makes for a tricky environment."
Doohan is sanguine to the fact that, while these sessions exist for the benefit of the rookies, the emphasis from the teams will be on what the rookie can do to help them, rather than what they can do to help the rookie.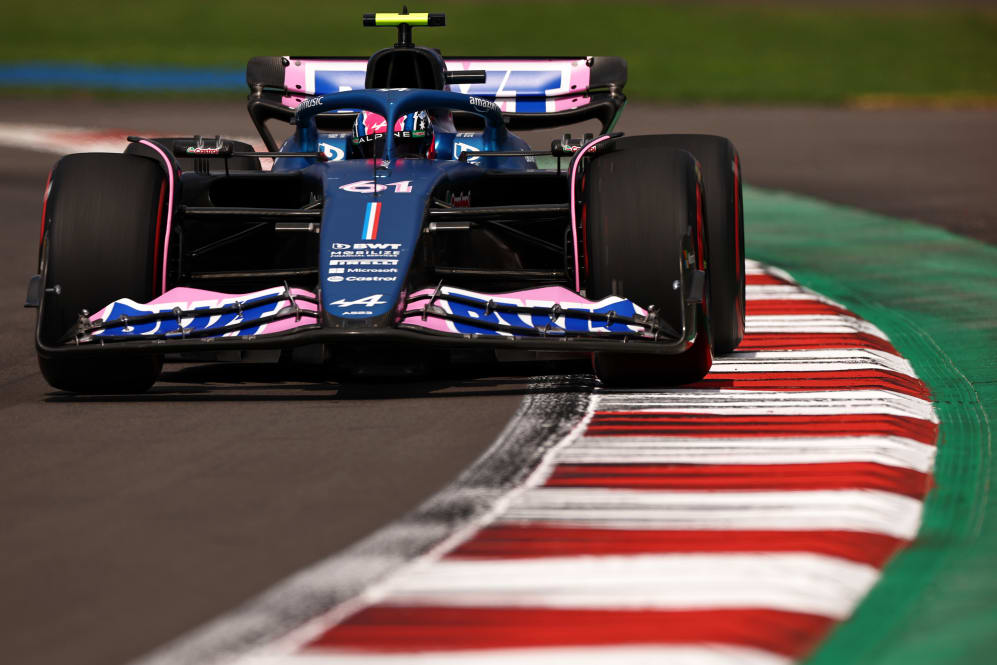 "That's exactly it – and I just want to show them what I can do in the car, and make sure they get as much value out of the session as possible, and then I contribute whatever I can through the rest of the weekend," he adds. 
"Mexico is a perfect scenario for a team to put a young driver in. Because the grip level is so low at the start of the weekend, FP1 is probably of lower value here than it is at many other tracks, which makes it the perfect scenario to put the young driver in – but I've got to really get through the programme, tick off those vital checklist items that need doing before the team gets into the rest of the weekend."
FULL TRANSCRIPT: Read every word from bike racing legend Mick Doohan's Beyond The Grid interview
The environment of an FP1 session is quite different to that of a test: a crowded track, a busy garage and paddock, a more demanding programme packed into a much shorter timescale – all of which makes for a more intense experience, but ultimately the experience that will provide the best preparation for racing in Formula 1.
"There's always going to be nerves – but you have to make sure you enjoy it," says Doohan. "And realistically, you should enjoy it – because you're doing what you love: driving a Formula 1 car at a Grand Prix weekend."
Oops! Error retrieving Twitter post
So, who's doing what in 2023?
The least interesting team for the purposes of this article is AlphaTauri. They aren't required to run a rookie at all. At the start of the season, Nyck de Vries was, in effect, his own rookie substitute. He fitted the criteria in Bahrain, having raced only once before, and thus is deemed to have filled one of the team's rookie slots. Liam Lawson then become their second FP1 rookie, when he subbed for Daniel Ricciardo after Daniel broke his hand during practice at Zandvoort. 
Haas will run 18-year-old British driver Oliver Bearman in Mexico and again at Yas Marina. Bearman, who is on-loan from the Ferrari Driver Academy, is currently sixth in the F2 championship, having won four times so far, including the most recent Feature race, in Monza.
READ MORE: Ferrari junior Bearman gets first taste of F1 machinery ahead of FP1 outings with Haas
Ferrari have already used one of their own slots, Robert Shwartzman appeared in FP1 at Zandvoort. The 2019 F3 champion and 2021 F2 runner-up completed a full programme of 25 laps, and finished the session 1.3s off Charles Leclerc in the other car.
He isn't scheduled to appear in Mexico, and so Ferrari will likely save their second slot for Abu Dhabi. Alpine, as stated above, have announced Doohan will run in both Mexico and Abu Dhabi.
Mercedes have stated Frederick Vesti will fill the first of their slots, in Mexico. The Dane is currently second in Formula 2 and, with just the Abu Dhabi Sprint and Feature races to go, has a (slim) chance of pipping championship leader Theo Pourchaire to the title. Pourchaire himself is Alfa Romeo's official test and reserve driver and also ran in Mexico, though his outing was disrupted by a brake by wire issue.
As a rookie, Oscar Piastri filled one of McLaren's slots in Bahrain, and the team will bookend the season with their IndyCar driver, Pato O'Ward, appearing at Yas Marina. O'Ward has driven an F1 car at Yas Marina before, taking part in the end-of-season test for the team at the end of the 2021 season, and taking the FP1 slot there last year. He's a four-time winner in IndyCar and finished the 2023 season in fourth. 
READ MORE: 'Hopefully there's more in the future!' – O'Ward thrilled by F1 weekend debut for McLaren despite FP1 'curveballs'
Felipe Drugovich made his first FP1 appearance for Aston Martin at Monza, in place of Lance Stroll. The Brazilian had also subbed for Stroll at the start of the year in the pre-season test after Stroll had injured his hand in a cycling accident. The 2022 F2 champion isn't racing this year, and, along with Pourchaire, is a rare example of a team being able to put its genuine reserve driver in the car.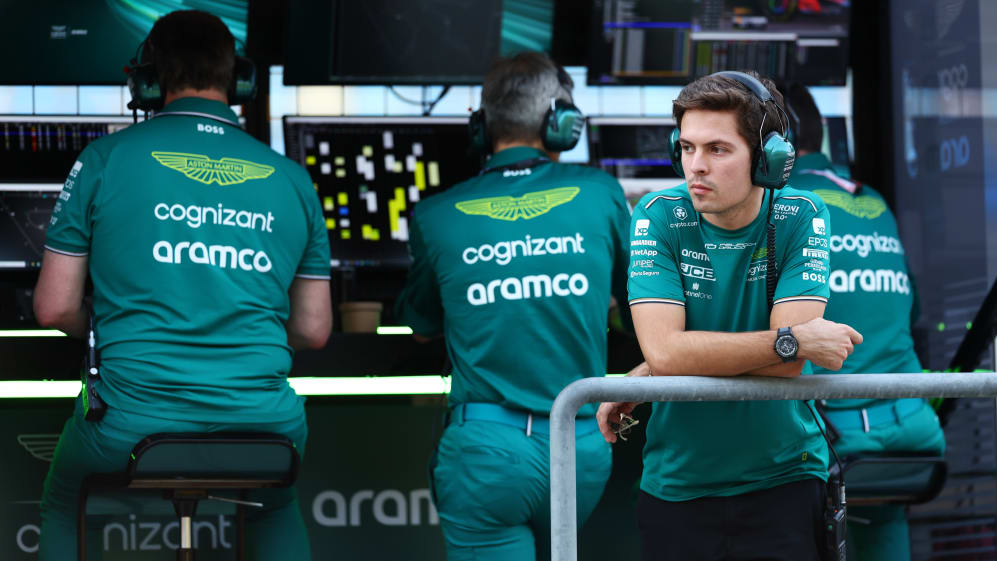 They will leave their second FP1 run to Abu Dhabi. Williams are planning to do the same: Logan Sargeant likewise fulfilled one of Williams' two rookie slots, in Bahrain, leaving them to source another driver for Abu Dhabi. Williams over-delivered last year, with Sargeant, in preparation for his debut, running at the final four rounds. The team had already used Nyck de Vries in Spain (de Vries was the go-to driver last year as he also contested FP1 for Mercedes in France and Mexico, and for Aston Martin at Monza). 
READ MORE: Sargeant bringing 'extra motivation' to Mexico City GP after debut point gives boost to 'whole team'
That leaves Red Bull and the prize of a drive in the title-winning, record-breaking RB19. Under other circumstances, their reserve driver Liam Lawson would have been in-line for a drive, but Lawson's career has advanced to the point of no-longer being eligible for an FP1 rookie slot. The team are bucking convention and won't be running a rookie in Mexico.
There's no requirement for the teams to stagger their sessions, and no requirement to limit them to FP1, so while there's a general assumption teams would like to give up only one session on any given weekend, there's nothing to prevent a team running two rookies at the same event — or having one rookie drive both cars across the weekend. Watch this space. 
To read on, sign up to F1 Unlocked for free
You'll unlock this article and get access to:
Live leaderboard data
Epic experiences and rewards
Money-can't-buy competitions