Engine failure was 'imminent' for Brazil winner Hamilton – Mercedes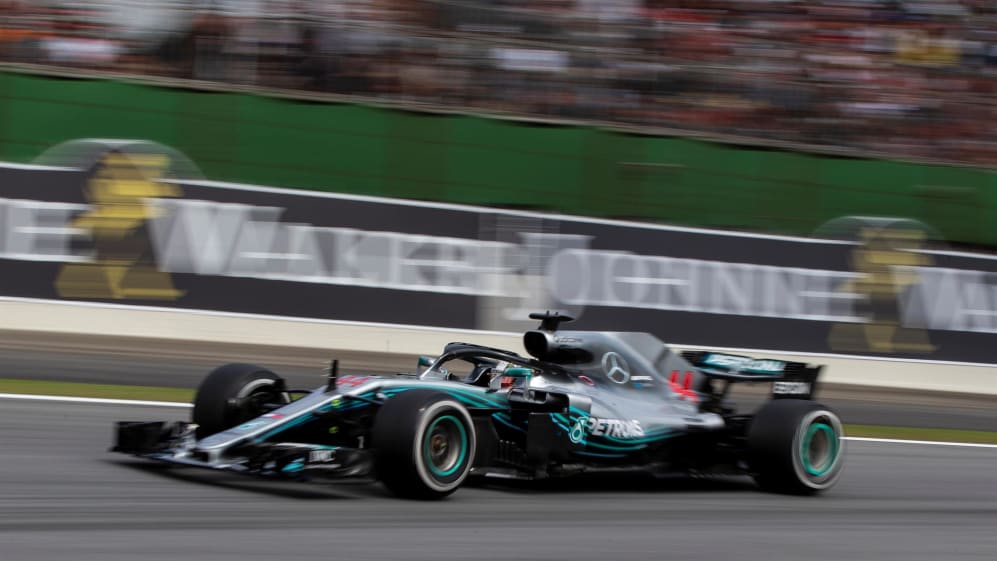 Lewis Hamilton inherited the Brazilian Grand Prix lead when Max Verstappen was tipped into a spin. And it has emerged that lady luck came to Hamilton's side once more, with Mercedes Team Principal Toto Wolff revealing that the team were told that the engine was on the point of failing, only for technicians to find a solution remotely…
Hamilton looked in control in the opening laps at Interlagos, having eased into the lead from pole position. But an early stop for fresh boots on lap 19 – a move he conceded after the race may have been 'premature' – meant he had to do a long final stint on the mediums. In contrast, Verstappen was able to stretch his opening stint to lap 35, meaning he could take the faster softs when he eventually stopped.
That allowed the Red Bull driver to hunt Hamilton down, with Verstappen passing him with ease on the start-finish straight. At that point, the win looked to be his – until, that is, Esteban Ocon tipped the Dutchman into a spin when trying to unlap himself.
Hamilton snatched the lead and then absorbed the pressure to clinch his 10th victory of the season and ensure Mercedes won their fifth successive constructors' championship. Throughout, though, that was tension on the pitwall.
"We had such a horrible race today," said Wolff. "We have the engine guys here in the back and then we have them back at base, and what I could hear – because I have about 10 channels open! – on one of the 10 channels, the meeting channel, was 'Lewis Hamilton power unit failure imminent, it's going to fail within the next lap'.
"I put the volume up and I was like 'Excuse me, what?' And they said 'Yeah, we've got a massive problem on the power unit, it's going to fail next lap'. It didn't fail next lap and I said, 'When you guys have a minute, tell me what's happening'. So I let them work.
"And they said, 'Well our exhaust is just about to fail and we're overshooting all the temperature limits'. So I said 'What's the fix?' And they started to fix it by turning the whole thing down. The temperatures went down to below 1,000C, to 980C, but it's still too high, and then he recovered another lap and that was truly horrible."
Hamilton said it was 'not easy to see' Verstappen come 'flying by' to snatch the lead but conceded he had 'to think about the long game' in order to secure the constructors' title.
"We were struggling," added Hamilton. "We had problems with the engine. When Max had his crash, I came through and after that, I didn't want to give it up again.
"I did everything I could to keep that gap to him. It was one of the toughest experiences I have had for some time but I enjoyed it, I love a challenge like that."
Hamilton exploded with emotion on reaching parc ferme after his victory, the Briton leaping up over the barriers to embrace his Mercedes team crew. He then squatted down beside his car, with his helmet still on, and rested his head on the sidepod.
Explaining his reaction, Hamilton said: "I'm so happy. We are quite a conservative team. We win races, we've been fortunate to have a lot of success. When we win, people are quiet, happy but controlled. This time, it was great to see everyone's energy.
"Everyone was biting their nails through the year, it is such an incredible effort for everyone. It was never a given [we would win]. We have just had to be plugging away. It should have a great impact on the end of the year and a great knock-on effect for next year."
Victory for Hamilton gave him his 50th win in 99 races in the post-2014 turbo hybrid era, while his time at the front meant the Silver Arrows became the fifth constructor to lead 5,000 laps in Grand Prix history.
WATCH: Hamilton admits he was on a knife-edge for the last 20 laps of the race