Hamilton calls 2022 pre-season 'most exciting and interesting' he's experienced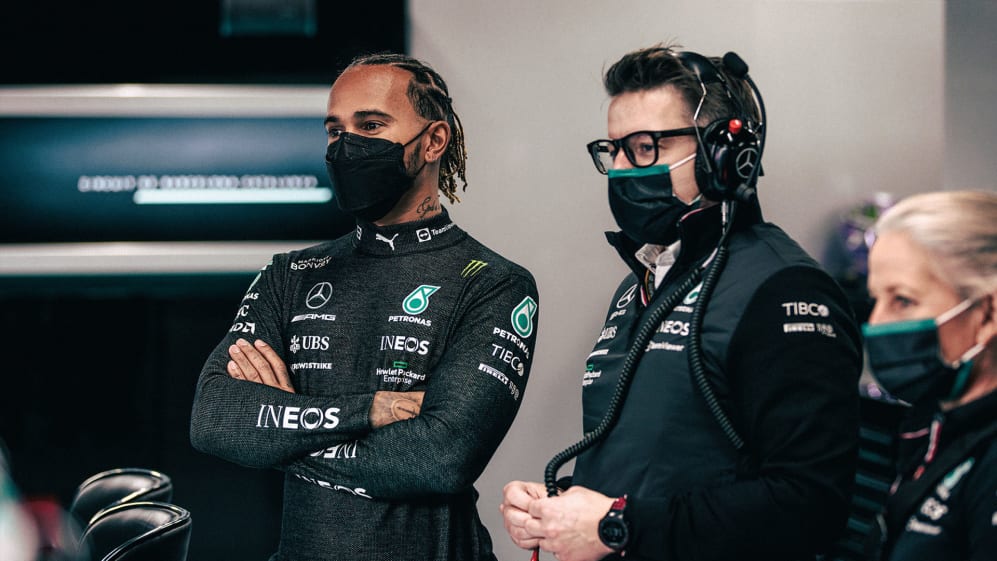 Three days of pre-season running ended with Lewis Hamilton on top on Day 3, the seven-time champion having set the fastest lap as the clock ticked down. Before that, the Briton spoke about his excitement over shaking down the 2022 cars.
Hamilton's first taste of the 2022 Mercedes W13 came at a Silverstone shakedown after their car launch, but he enjoyed a productive three days – completing 184 laps over three days before setting the ultimate benchmark on Friday.
READ MORE: Hamilton fastest on disrupted final day of pre-season running in Barcelona
Though this is Hamilton's 16th season in F1, he was still brimming with anticipation for the season to begin, as he told the media: "Arriving and looking down the pit lane and seeing all the different cars, I think it's one of the most exciting and interesting seasons that I've ever embarked upon.
"It will be interesting to see where everyone comes out and where we stand in the first race."
Much of that enthusiasm, reasoned Hamilton, was due to the new era of cars being built under a wide-ranging new set of technical rules changes – with fuel, tyres and of course aerodynamics being overhauled.
"I think every year's exciting," he continued, "but of course [in] previous years it was an evolution of the previous year's car, so in this one, it's completely brand new. Of course, I've seen the designs of our car over several months, but now to see everyone's car out there, you're trying to get a close eye to see what is different, if there is anything, why certain teams have chosen a certain route in terms of sidepod design, front wing and the floor.
READ MORE: How all 10 teams fared after showing off their 2022 cars in Barcelona pre-season running
"So I think it's the most exciting [year], and again, you have absolutely no idea where you stand," he added.
The standings of course had Hamilton on top on Day 3, his team mate George Russell second on the timesheets – but there's still plenty of work to do before the field heads to Bahrain for the Official Pre-Season Test and opening Grand Prix on March 20.