Hamilton - Ferrari engine modes easily as good as ours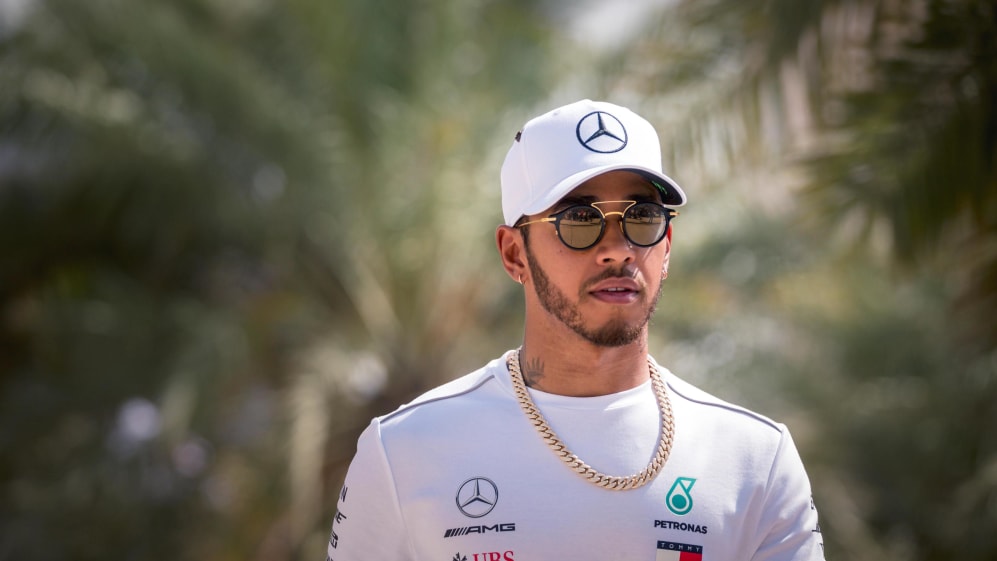 Special engine mode? What special engine mode? Lewis Hamilton says Mercedes' defeat by Ferrari in Bahrain qualifying proves the Prancing Horse has a top engine mode equal to his own team's.
Hamilton ended up more than 0.6s clear in qualifying for the season-opening race in Australia, with the reigning world champion and his team downplaying that they had a special power-boosting mode.
In Bahrain, Ferrari's Sebastian Vettel beat team mate Kimi Raikkonen to pole by 0.143s, with Valtteri Bottas the closest Mercedes in third, 0.166s off the pace, with Hamilton a further tenth back.
Hamilton, who will start ninth following a five-place grid penalty, said Ferrari's performance versus Mercedes in qualifying proved the engines were closely matched.
"I guess it ultimately proves everyone who said we had a party mode in the last race wrong," he said. "Ferrari have done a great job this weekend, they've got the pace and it's been a difficult weekend for me overall in general. I hope tomorrow I can turn it upside down.
"We come to a hotter circuit and often the gap closes a little bit because the Ferraris maybe have an upgrade, their engine mode is easily as good as ours.
"As you could see this weekend on the straights they are just as quick if not quicker.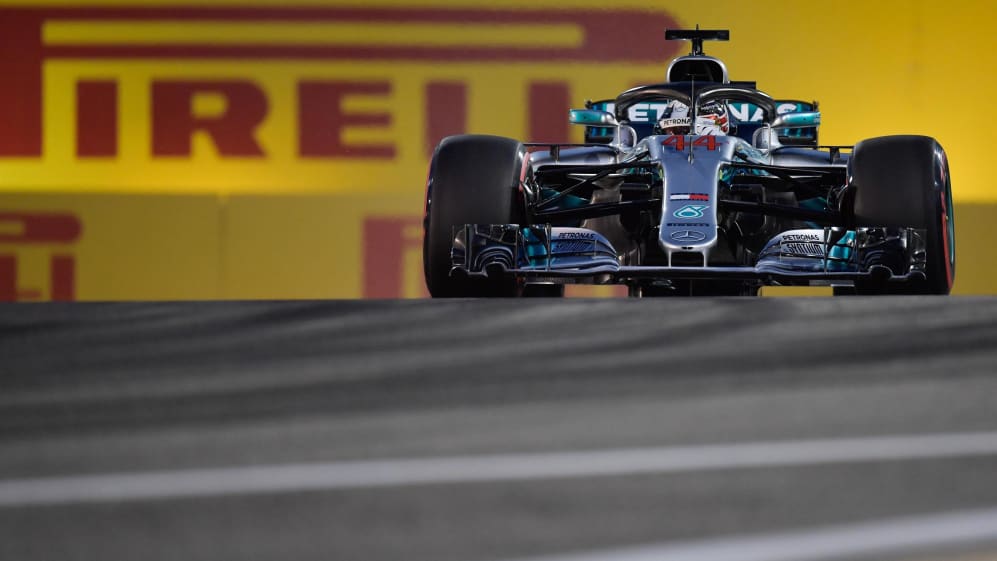 "When you get to a hot circuit it's really difficult to keep the temperatures low in the tyres and that's something they've always been good at."
Mercedes Team Principal Toto Wolff admitted the team was overheating the supersofts at Bahrain.
"I always said straight from the beginning it would be a season where it will be much tougher, particularly against Ferrari and Red Bull," said Wolff.
"I was genuine about it. I meant it. On a track like Bahrain, with a very abrasive surface, and lots of heat, we struggled.
"On the softs, the car were much better, but putting the softer compound on, the supersoft, it looks like we're overheating and therefore not extracting the optimum grip."
Hamilton's fourth in Q3 is his worst in Bahrain in the turbo hybrid era – he had previously never been lower than second in Sakhir.
The omens aren't good for his victory chances, either. Hamilton has never won a race from outside the top six, while the Bahrain GP has never been won by anybody outside the top four.
Meanwhile, Bottas continues his record of never having been outqualified by a team mate in six Bahrain Grand Prix starts.