Hamilton hails 'really sweet lap' to grab top five grid slot as Russell eyes fightback after Q2 exit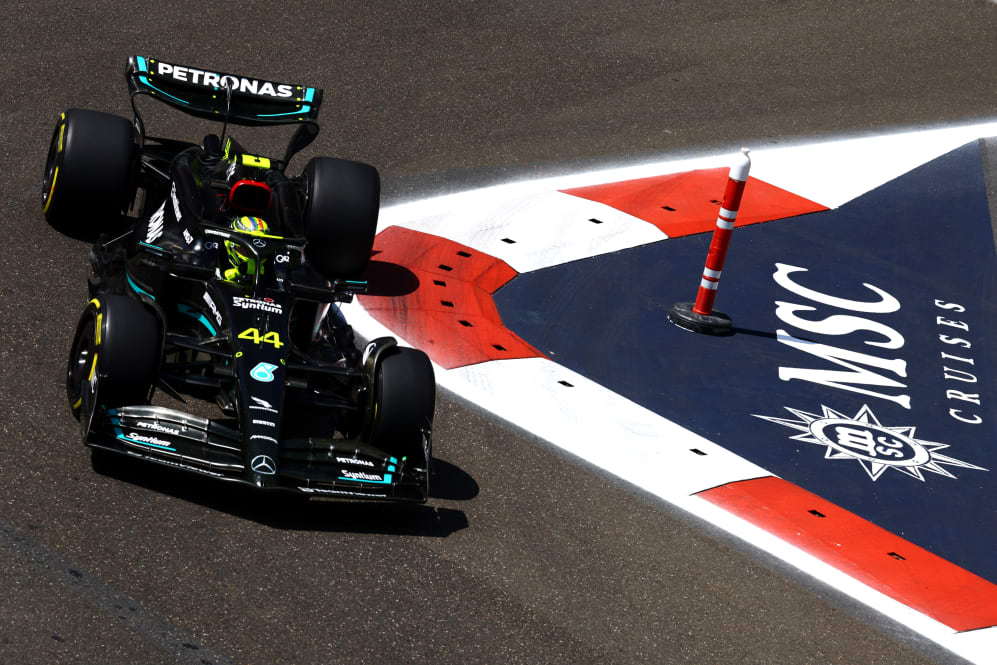 Lewis Hamilton described a "really sweet" Q3 lap to secure fifth on the grid for the Azerbaijan Grand Prix, while fellow Mercedes driver George Russell insisted there's "no reason why we can't fight back" after his Q2 elimination.
Hamilton will line up fifth on the grid for Sunday's race in Baku, behind the Ferrari and Red Bull drivers, with Russell back in 11th position after being beaten to the final spot in the pole position shootout by his seven-time world champion team mate.
READ MORE: Leclerc beats Verstappen in qualifying thriller for third straight Azerbaijan GP pole
Reflecting on qualifying, and narrowly missing out on the fourth-placed Ferrari of Carlos Sainz, Hamilton said: "We're trying as hard as we can, giving it absolutely everything out there. Timing and getting into a rhythm, really pulling out everything, is not easy on this track.
"I think in Q2 I struggled. I had more pace, I just didn't get that last lap. My Q3 run one was a really sweet lap. Unfortunately I wasn't able to match… I just matched it basically at the end [of the session], but needed just a little bit more time to nip a Ferrari."
He added: "This is definitely a good position to start from on Sunday. Naturally, this is not the position we want as a team – we exist to win. But everybody has that winning mindset and everyone's working as hard as they can.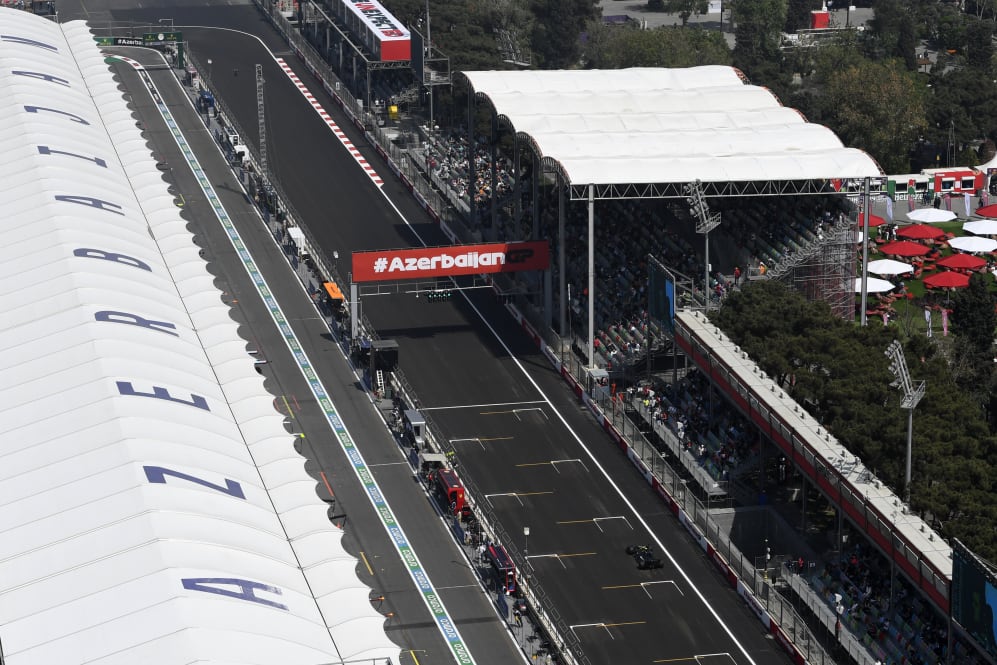 "We haven't had an upgrade this weekend, but we're working towards one that will hopefully put us a little bit closer to the battle ahead."
As for Mercedes' general level of pace on the streets of Baku, having fallen from their high-flying P2 and P3 grid slots last time out in Australia, Hamilton remarked: "I didn't really know what to expect this weekend. I knew that the Red Bulls would be particularly quick. I didn't realise we'd have such a huge deficit on the straights, but it's a good indicator…
HIGHLIGHTS: Watch the action from a thrilling qualifying in Baku as Leclerc stuns Red Bull to take pole
"We're slower on the straights and slower in the middle sector, so we've got a lot of work to do to rectify that in the car – it's not the easiest one to drive. I'm happy to be on the third row and hopefully tomorrow we can have a bit of a better battle."
Meanwhile, Russell rued a mistake on his final Q2 lap, believing it cost him a shot at making the final qualifying phase, but is already focused on righting the wrongs of his performance in the standalone Sprint Saturday and in Sunday's main event.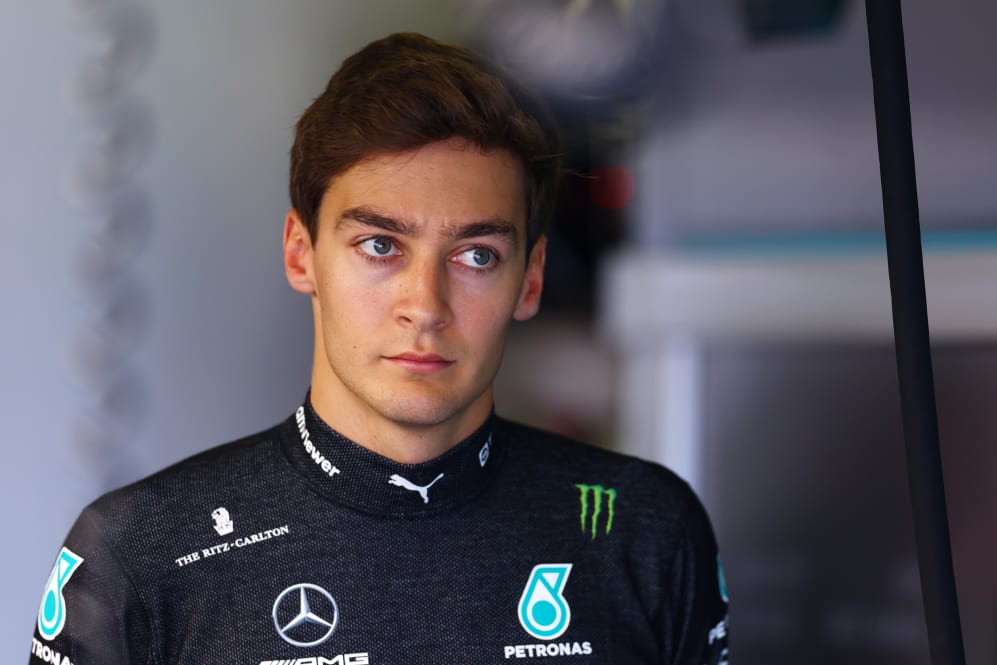 "Well, we're not fast enough this weekend," said Russell after stepping out of the car. "Obviously I would have loved to have been in Q3, but I was giving it everything. The lap was strong, I made a mistake in my last one, which may have just crept me into Q3, but I don't think we'd have been able to qualify much higher than P8.
"It's a funny sport this one, sometimes, going from qualifying on the front row [in Australia] to myself being out in Q2 and Lewis just getting in with P10 [in Q2]. We've got another chance tomorrow, but not an ideal Friday, for sure."
READ MORE: 'We've got a very good race car' – Verstappen and Perez confident of taking the fight to Leclerc after missing out on pole
Asked how challenging the remainder of the weekend will be, with cars now under parc ferme conditions, Russell added: "I think right now we wouldn't really know what to change to find the pace we need around this track. It's definitely a unique one, definitely an outlier, compared to the first three races we've been to.
"Of all the tracks to have a bad qualifying, this is probably the one, or one of the ones, you'd choose to do it, so I see no reason why we can't fight back on Sunday. We'll see what we can do tomorrow. But [we'll] work hard, [I'll] try and improve my driving, try and work with the team to see what we can do and come back stronger."