Hamilton: I would have fought for pole even without Leclerc issue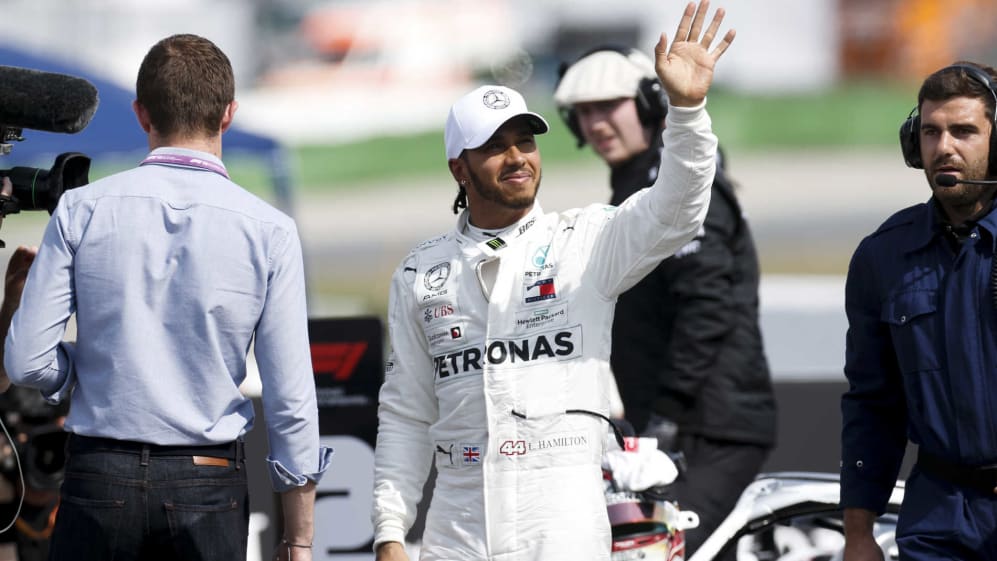 Ferrari's Charles Leclerc had looked the man most likely to take pole position for the German Grand Prix. But following a turbo issue for his team mate Sebastian Vettel, Leclerc too was then side-lined in Q3, handing Lewis Hamilton the opportunity to snatch the 87th pole of his career – but the five-time champion was confident that he could still have got the job done had his Monegasque rival featured in the running.
With Mercedes apparently on the back foot throughout the majority of the weekend's running up until qualifying, Leclerc had led both FP2 and FP3, before heading up the times in the opening segment of qualifying. Hamilton then hit back by topping the times in Q2, with a showdown apparently set up between the two drivers for the final top 10 shoot-out.
It was a showdown that never materialised, however, as a fuel system issue meant that Leclerc was unable to set a lap in Q3, leaving Hamilton to claim his fourth pole position of the year, ahead of Red Bull's Max Verstappen.
"I don't know really how we did it today – I'm not quite sure what happened to the Ferraris," said a hoarse Hamilton just after stepping out of his Mercedes.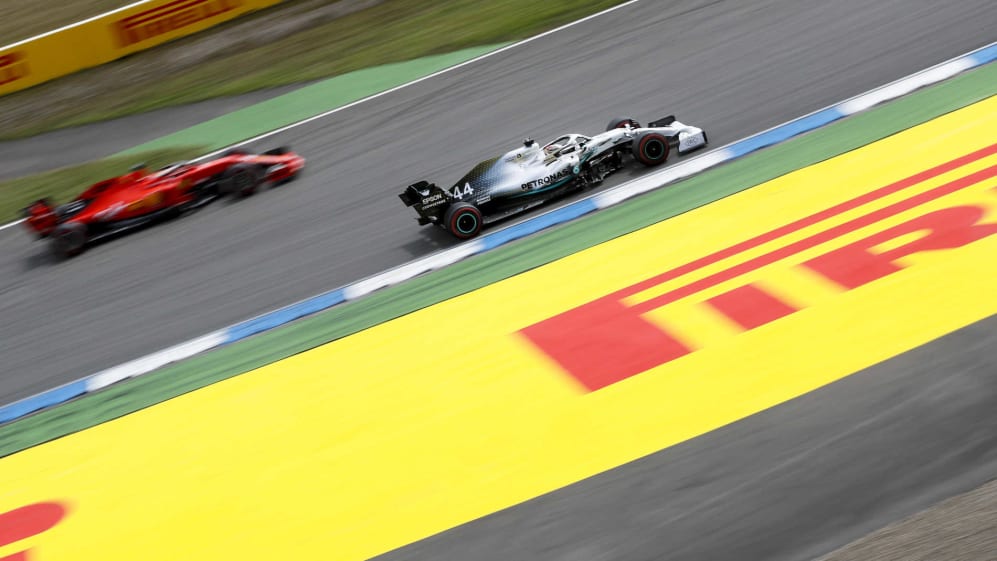 The Ferraris were slightly on another level. But I think it would definitely have been close between us
"[Ferrari] have been really fast all weekend. We brought some upgrades this weekend as well. The car's been feeling good but the Ferraris just really were slightly on another level. But I think the time at the end was good enough to be able to compete at least with Leclerc if he had done a lap at the end. It would have been definitely close between us."
Hamilton's pole success would have meant even more to both him and his team, with Mercedes-Benz celebrating their 125th year in motorsport this weekend – as well as their 200th F1 start – with both the Briton and his third-placed team mate Valtteri Bottas' W10s both wearing special retro liveries.
"It's such an important race for us," said Hamilton, who revealed that he had a sore throat after qualiying. The Mercedes driver out-qualified a team mate for the first time at Hockenheim since he last took pole here in 2008. "This is our second home Grand Prix, Mercedes' 125 years [in motorsport] – it's just incredible to celebrate in this way."
Hamilton will now chase down his eighth win of the season, as he currently sits 39 points clear of his team mate at the top of the standings.