Hamilton says Mercedes had 'obstacles to overcome' despite topping Barcelona pre-season running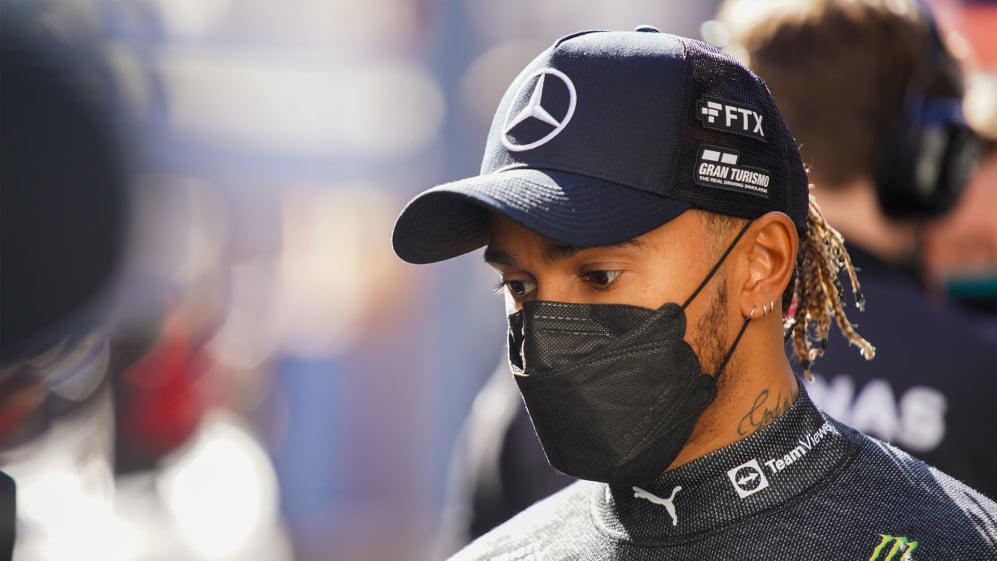 Lewis Hamilton laid down a marker on the final day of pre-season running in Barcelona, setting the fastest time witnessed at the Circuit de Barcelona-Catalunya in 2022. But Hamilton's satisfaction was tainted by a number of "obstacles" that his Mercedes team had had to face in Spain.
Mercedes actually took a one-two – ahead of the two Red Bulls of Sergio Perez and Max Verstappen – on Day 3 of pre-season running in Barcelona, Hamilton clocking a week's-best lap time of 1m 19.138s, 0.095s quicker than new team mate George Russell's 1m 19.233s from earlier in the day.
READ MORE: Hamilton fastest on disrupted final day of pre-season running in Barcelona
So, having spent three days getting to know the new Mercedes W13 – built to F1's sweeping new 2022 technical regulations – how did Hamilton rate his time in Barcelona?
"It's been an interesting few days," he told the media on Friday evening. "It's not been the easiest, or the most smooth running. We've definitely had some obstacles to overcome. But we've got through as much as we wanted – of course we can always do more laps but I'm happy with today's. I think I almost got 100 laps in today, so for half a day running, that's not too bad.
"We're a little bit behind on the last two days. The car's a lot different to previous years to drive, as are the tyres, but we're working our way through it."
Mercedes are well-known for not showing their full hand in pre-season running, while it's believed that the W13 will be significantly different by the time it arrives in Bahrain for the Official Pre-Season Test on March 10-12.
And perhaps because of that, Hamilton wasn't drawing too many conclusions about the pecking order from his Barcelona running.
READ MORE: Russell admits 'a red team and an orange team' are ahead of Mercedes after Day 2 in Spain
"You never do [find out the pecking order] on the first week," he said. "You never do. We have no idea where everyone is.
"But the whole team have done an amazing job this week. The men and women back at the factory have done an awesome job, so we just need to download all this data and just get through as much as we can next week and just put one foot in front of the other."