Hamilton to 'dig deep' overnight after Bottas claims Friday advantage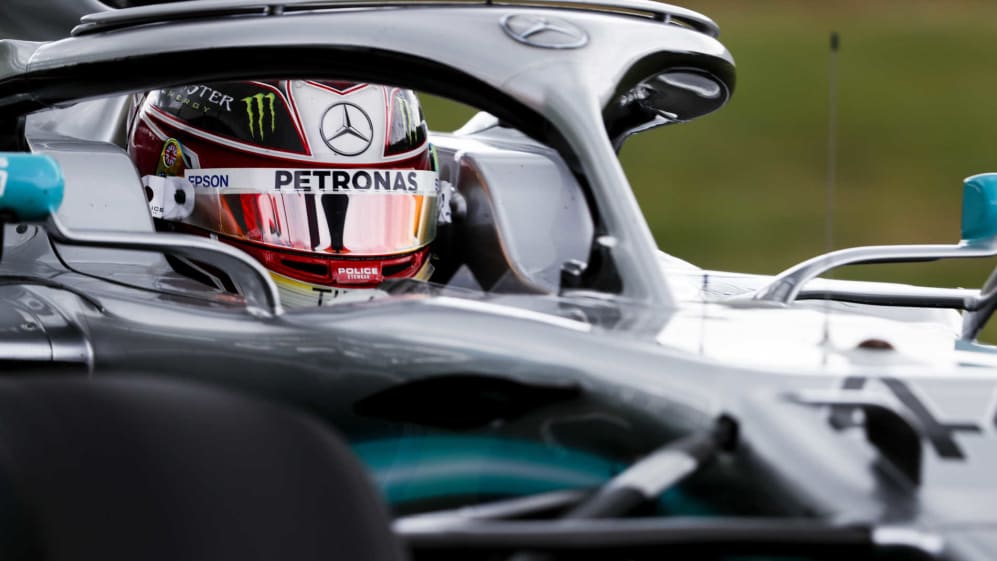 Lewis Hamilton is bidding to win a record sixth British Grand Prix this weekend. However, based on Friday's times at Silverstone, Mercedes team mate Valtteri Bottas might have something to say about that.
Hamilton, who could surpass Jim Clark's five home victories on Sunday, was out-paced by Bottas in both of the day's practice sessions, finishing fourth to the Finn's second in FP1 and second to his first in FP2.
And after battling with the windy conditions and the new track surface, the reigning world champion had no obvious explanation for the deficit, admitting he'll need to find some answers ahead of qualifying if he is to overhaul his colleague and stay in front of the Ferraris.
"The asphalt is very smooth which makes it tricky to get the tyres to work, they're in and out of the window, and the gusty winds didn't make it easy," said Hamilton. "I was struggling with the rear end and went off a few times.
"Valtteri seemed much more comfortable in the car, so we are going to dig deep tonight trying to figure out what the issue is and how we can solve it for tomorrow.
"It hasn't been the easiest of days, but we were up there nonetheless, and it looks like we'll be in the fight. It's always difficult to say after the first day though and the Ferraris are usually a little bit slower on a Friday and then pick up the pace on Saturday."
Despite his concerns, Hamilton's Friday gap to Bottas was not exactly huge – just 0.069s to be precise – though his team mate believes he too can unlock more speed on Saturday.
"The car seems quite well-balanced, but I think there's still room for improvement," said five-time Grand Prix winner Bottas, currently second to Hamilton on the standings by 31 points. "It felt quick around the corners and there's plenty of corners in Silverstone, so that's a good thing.
"I still think it's going to be close again tomorrow and it will be all about who finds the most performance tonight and tomorrow before qualifying, but it's nice to start the weekend on a positive note."
Hamilton and Bottas both have three poles apiece in 2019. Who will be first to four?