Hamilton wary of Red Bull one-lap pace despite topping both Friday sessions at 'incredibly fast' Jeddah circuit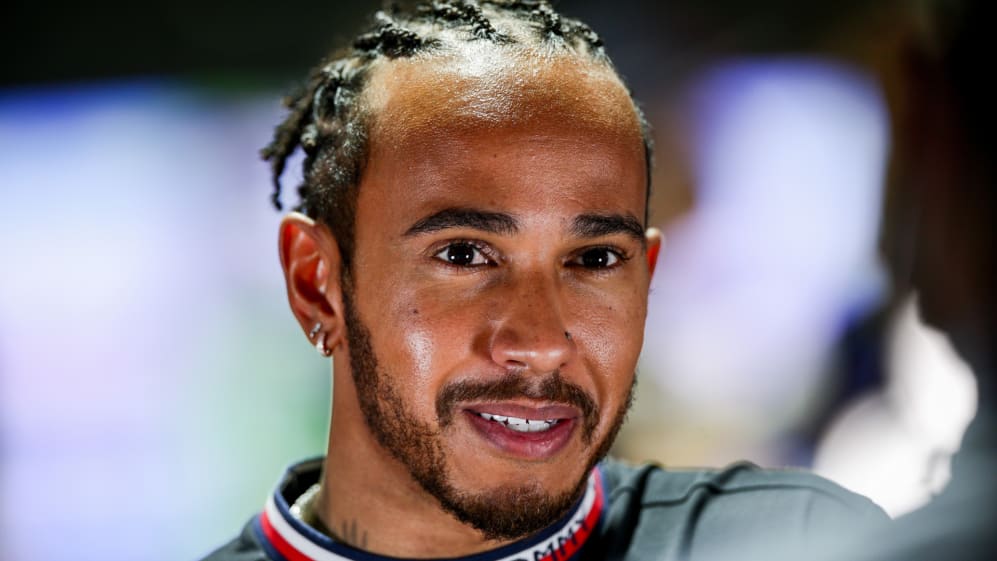 Mercedes enjoyed table-topping performances in both Friday sessions in Saudi Arabia, with both Lewis Hamilton and Valtteri Bottas clearly relishing the high-speed challenge of the Jeddah Corniche Circuit. Yet the championship protagonist warned there was still work for the Silver Arrows to do…
Hamilton finished fastest in FP1 over title rival Max Verstappen, then led a Mercedes one-two over team mate Valtteri Bottas in FP2 – but could only lead the two drivers by half-a-tenth in either Friday session.
READ MORE: Hamilton leads Bottas in FP2 as Leclerc walks away from high-speed crash under the Jeddah lights
His first take on Jeddah Corniche Circuit was complimentary, the reigning champion saying: "[Jeddah is] unbelievably quick. It really is incredibly fast. And a lot of grip as well. But if you can get the rhythm, it's beautiful to drive.
"What I noticed straight away is that the grip is very, very high, from the moment we went out – I don't know if we were much quicker or not in this session [FP2]. I think we were very much the same; our long run pace was similar."
But the Briton expressed concern over Mercedes' short-run pace compared to rivals Red Bull, over whom they hold a five-point advantage going into the Saudi Arabian Grand Prix.
WATCH: Ride onboard with Verstappen as F1 debuts at the spectacular Jeddah Corniche Circuit
"We're not rapid on the single lap, I would say, compared to the others, but our long-run pace seemed like it was not too bad... Who knows what's going on?" he said.
"As I said, we made some changes between sessions, and I'm unsure which one I want to stay with but we'll study through it tonight and work with the guys back at the factory to try and make sure that we come with the correct set-up for tomorrow. It's definitely not in a bad place. I think I said over a single lap, [Red Bull] are quite quick, so we've got a bit of work to do," concluded Hamilton.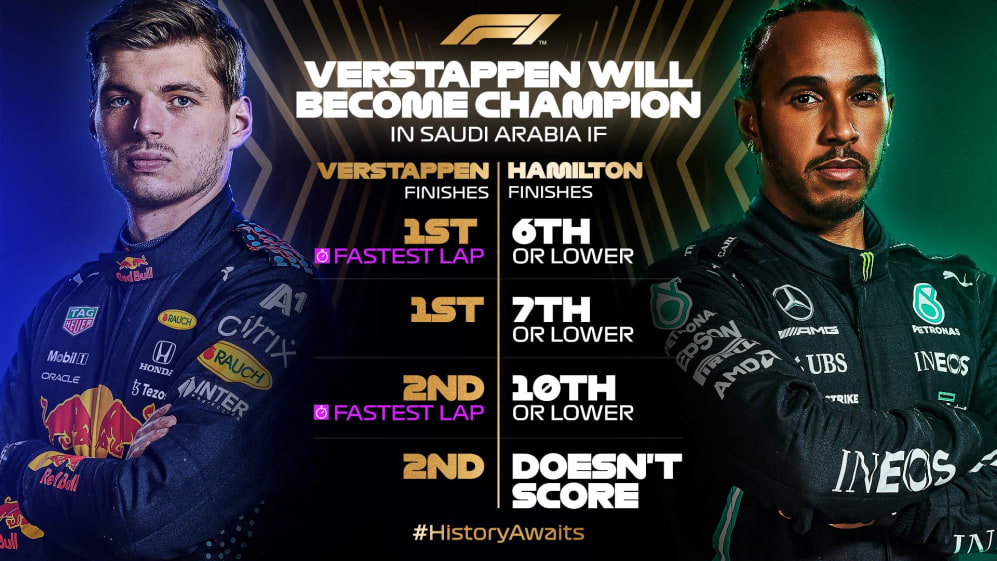 Bottas, who finished third – 0.223s off Hamilton in FP1 – then second (by 0.061s in FP2) on Friday, revealed his biggest "surprise" after two hours of running at Jeddah.
"We started in not really too bad a place and I have to say the biggest surprise learning today was the tyres: they last quite well today and I'm not sure we're going to see too many stops in the race," he said.
READ MORE: Pirelli share initial findings from Qatar GP tyre issue investigations
"They've done a nice job with the tarmac; it's grippy even though it's new, and also not really that bumpy [a] track, except maybe Turns 22 and 27 a little bit, but otherwise really nice and smooth."
And the Finn's verdict of Jeddah was glowing.
"I think I said it already on the radio: it's really cool. It's quite hardcore; it's pretty full-gas and close to the walls and high speed but that's what you want to enjoy and it definitely gives you an adrenaline rush," said Bottas, whose ringing mid-session endorsement of the track you can watch in the video below...