'I'd 100% have had a go' – Ricciardo on Bahrain's last lap battle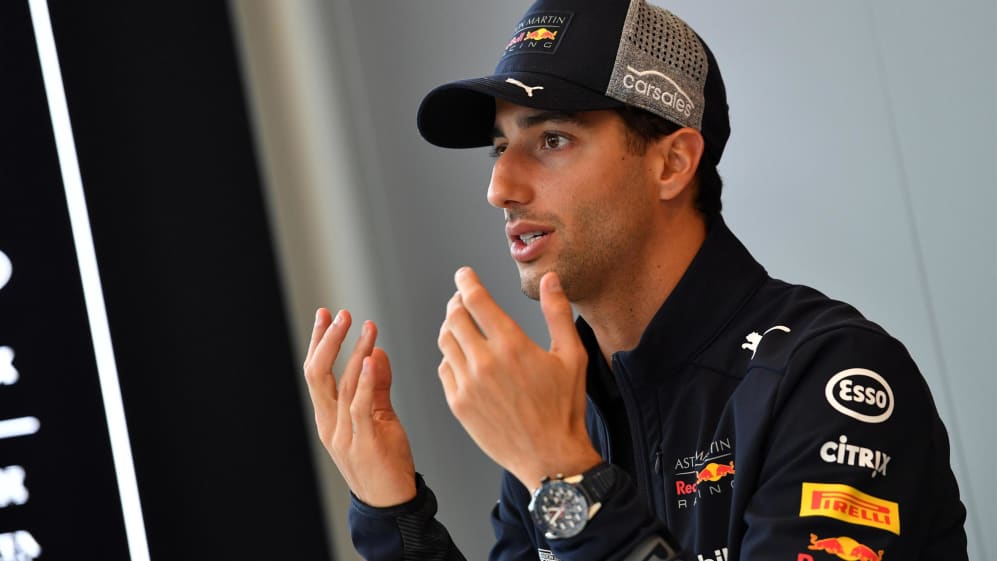 I would have had a go. That's what Daniel Ricciardo said when asked if he, in Valtteri Bottas's shoes, would have attempted a final-lap pass on race leader Sebastian Vettel in Bahrain last weekend.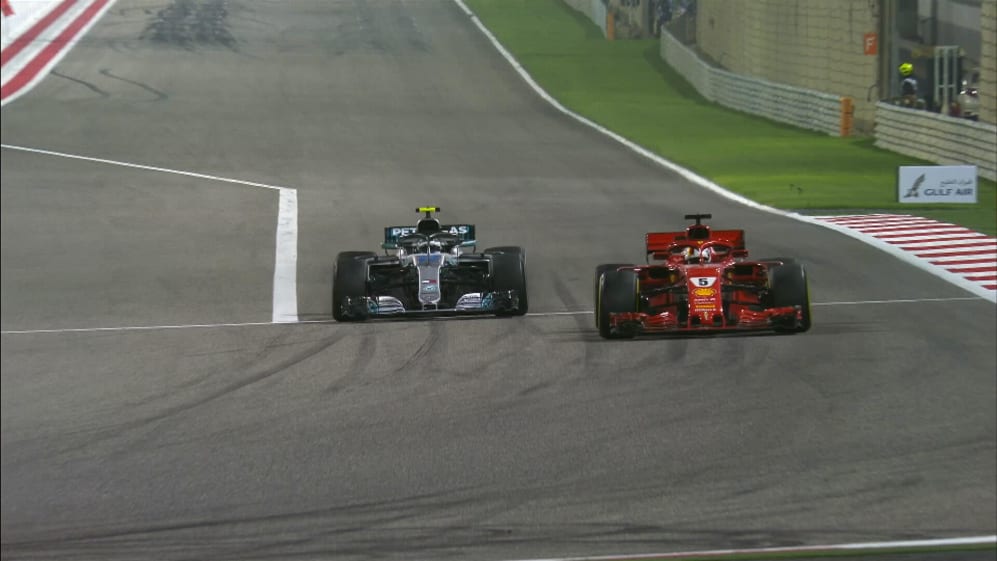 With fresher tyres than his rival, Bottas chased down Vettel in the closing stages of last Sunday's Grand Prix in Sakhir, as the Ferrari driver began to fade following a long stint on soft rubber.
But despite an apparent performance advantage - and access to the DRS overtaking aid - Bottas failed to make a serious move for the win and Vettel eventually hung on for his second successive triumph.
As the drivers reconvened in China, Ricciardo, who retired from the race in Bahrain and watched the closing stages from his hotel room, said he would have had a stab at victory regardless of the potentially disastrous consequences.
"I definitely would have sent it, 100%," he told UK broadcaster Sky Sports. "I would have gone. There's a gap, you're finishing second anyway, and if you overshoot you're finishing second.
"Last lap, for the win, you have to go. You have to go. Take them both out [if it goes wrong].
"How the race would have gone, I don't know. I don't want to say I would have won, but if that was me on the last lap you can bet everything that I was going for it."
Ricciardo said even if Bottas felt the best opportunity was at Turn 4, it was still worth a shot at Turn 1 first.
"I was watching and I was like 'make a move, go, go, go!' because obviously the fans want to see it as well but obviously, he didn't," he said when speaking to the media later in the day.
"Maybe in Valtteri's head he was like 'I will get him in Turn 4 in the end'. For me, the first opportunity you have to take. If he locked up and went wide, he's still finishing second.
"Anyway, I don't want to tell him all of my tips of what I would do, but I wouldn't be content. If it's for a win, you just can't. That's not in me at least, I don't think."
So there you have it – in a similar siutation in the future, Danny Ric's not holding back. The question is, will last-lap heroics be called for this weekend?