Helmut Marko on why Kvyat was given 'third chance' by Red Bull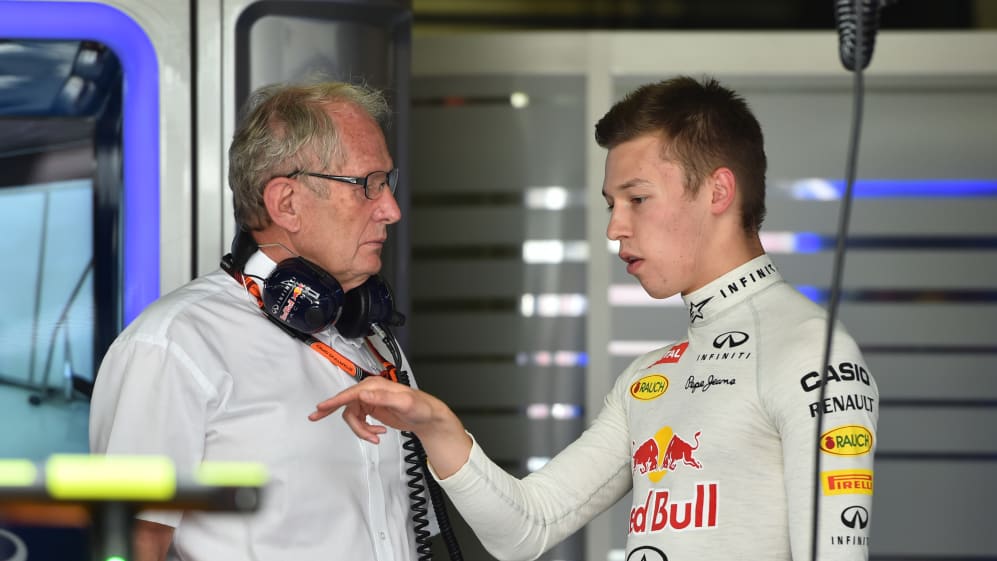 It's the comeback story of the year: Daniil Kvyat, dropped unceremoniously, not just from Toro Rosso but from the entire Red Bull family last year, brought back into the fold for another crack of the whip in 2019.
"I never gave up hope of racing again," said the 24-year-old, who has been working as a Ferrari simulator driver this year. But what convinced the famously difficult-to-please Helmut Marko, Red Bull motorsport advisor and the man with the final say on driver moves, to give Kvyat what amounts to a third chance?
"Daniil's changed," the Austrian told Sky Sports. "He's a far more mature personality. He was working with a different team so he saw the whole atmosphere, working programme and he also found out how difficult it is to get a Formula 1 seat.
"We stayed in contact over the whole time. He was well informed what Ricciardo was going to do. He knew it before most of the people knew it. We are giving him a third chance because we always believed he was very fast. His mental problems, I think he has solved. As said, he is a far more mature driver and I'm sure we will see some very positive races from him.
"I'm sure we'll see the real Kvyat again…"
The 'real' Kvyat he refers to is the driver who was once the youngest point scorer in F1 history, who claimed two podiums with Red Bull and scored more points in 2015 than team mate Daniel Ricciardo – not the one who found himself involved in high-profile crashes…
The question now is, who will be Kvyat's 2019 team mate at the Italian team? Could it be current incumbent Brendon Hartley, and if so what does the Kiwi have to do to make it his?
"Beat Gasly," was Marko's to-the-point riposte. "Six races left. He knows it."
And what about Esteban Ocon, tied to Mercedes but facing a year on the sidelines with seemingly nowhere to go?
"If he is free from all contracts we could discuss it. I mean all contracts - free of all contracts..."
This year's driver market has been one for the ages – and it's not over yet…