'High voltage' power unit problem meant Albon couldn't pit on safety grounds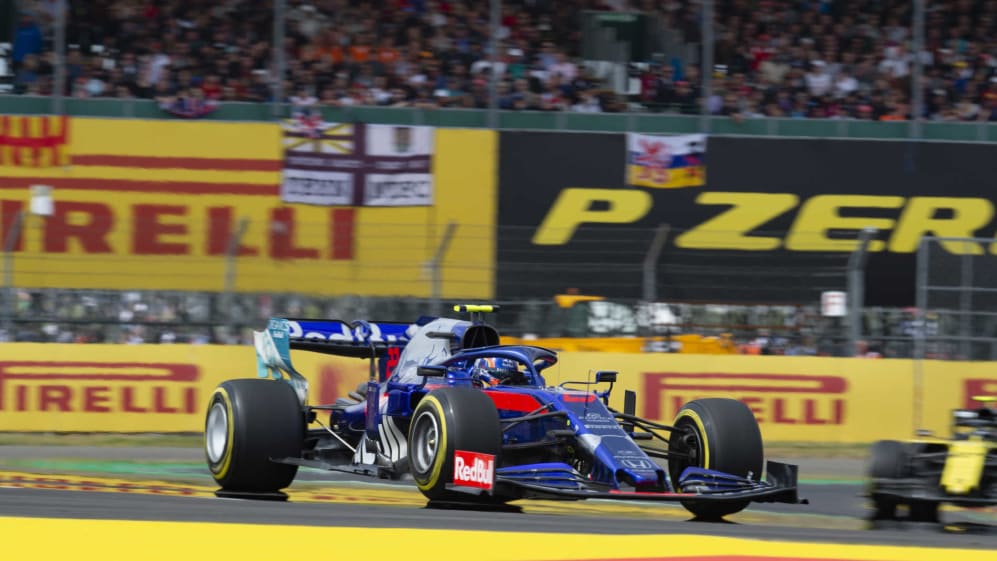 Alexander Albon narrowly missed out on a point at Silverstone, after being passed by Renault's Nico Hulkenberg in the dying stages, leaving many asking why Toro Rosso left him on a one-stop strategy after the safety car, forcing him to complete a marathon 39 laps on medium tyres. Turns out they had no choice…
An electrical issue with Albon's power unit meant suppliers Honda deemed it unsafe for the team to allow the Thai driver to pit, forcing him to stay out on the less favourable, yellow-marked Pirellis, rather than switch to the optimal hard tyre.
"Unfortunately, Alex dropped out of the points in the closing stages, as he was unable to make the second tyre stop that he needed," said Toyoharu Tanabe, Honda F1 Technical Director.
"This was PU-related, as the data showed a high voltage issue, so we told the team it was inadvisable to make a second stop on safety grounds. Of course, we will now analyse this issue very carefully."
British-born Albon was naturally disappointed, given that he'd rightfully had high hopes of a strong result in his 'home' Grand Prix following his impressive P9 qualifying performance on Saturday.
"It wasn't an easy race for me managing the tyres," he commented. "When the safety car came out some drivers got lucky, others didn't.
"We had an issue with the car where we couldn't pit or touch the car, so we had to stay out while others around us pitted. It was a frustrating race, but that's the way it goes sometimes."
Consolation for Toro Rosso came in the form of Albon's team mate Daniil Kvyat, who by contrast benefitted greatly from the Safety Car to rise from 17th on the grid to ninth at the chequered flag.
Those two points mean Toro Rosso, eighth in the constructor standings, are now level on 19 points with seventh-placed Racing Point.