Feature F1 Unlocked
HINCH'S HEROES: Who does James Hinchcliffe reckon was brilliant in Brazil?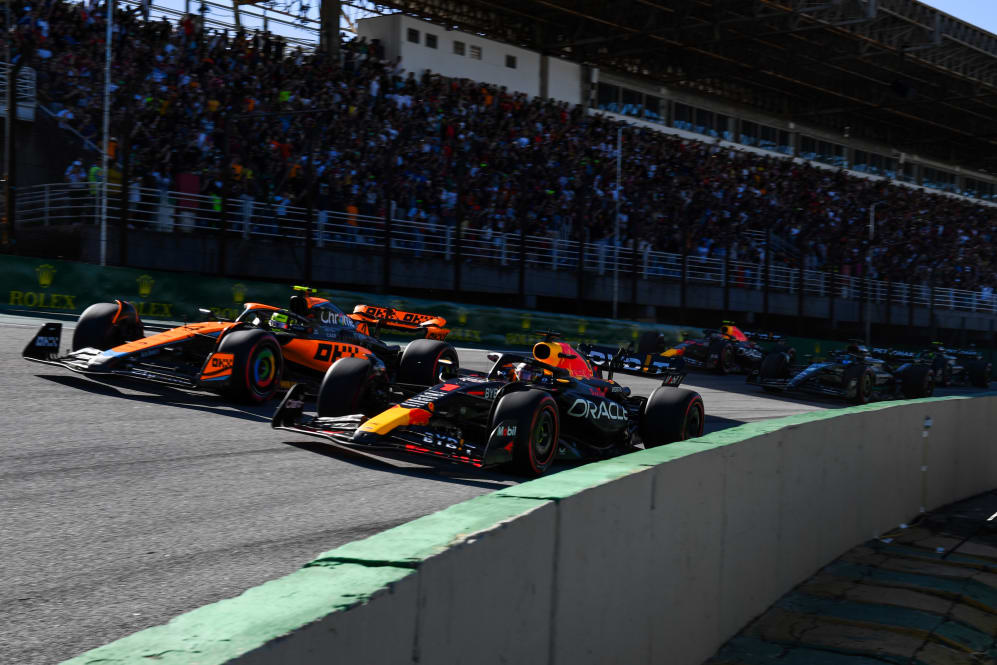 This season, IndyCar star James Hinchcliffe is taking stock after every Grand Prix and presenting his heroes from the weekend, exclusively for F1.com. Here are his picks from the Sao Paulo Sprint weekend...
Sergio Perez – Sprint: P3; Grand Prix: P4
I bet the sting of missing out on the podium by half a tenth is still the prevalent feeling for Perez after this race, but when he looks back at the weekend as a whole he has a lot to be happy about.
READ MORE: Perez found 'intense' battle with Alonso 'super enjoyable' despite missing out on the podium
He was on a front row lap in Friday qualifying before coming across the yellow flags for Oscar Piastri in Turn 12, was third in both the Shootout and the Sprint, and then came agonizingly close to a podium on Sunday.
While he was half a tenth short of Fernando Alonso in the Grand Prix, it's important to remember that he started five places further back. He raced his way up into podium contention late on, and he did something that not many drivers can say they've done: he caught Alonso sleeping.
The move into Turn 1 with two laps to go was beautifully executed and I think came as a bit of a surprise to Alonso. He even did enough to fight off the counter attack down to Turn 4.
The only fault in an otherwise impressive weekend behind the wheel was the needless move off line to defend into Turn 1 on the final lap, giving Alonso the car placement advantage on the run to Turn 4. As much as he will be kicking himself for that, the bounce back from the heartbreak of Mexico was another solid data point that Perez has turned a competitive corner.
Pierre Gasly – Sprint: P13; Grand Prix: P7
Alpine simply didn't have the speed they were hoping for throughout the Sao Paulo GP weekend. Gasly was 13th in both qualifying sessions and in the Sprint.
Taking a two-place penalty for the Grand Prix meant lining up 15th on the grid, and there was honestly little hope that much more than 13th was on the cards.
READ MORE: Gasly dubs Sao Paulo GP one of Alpine's 'best races' but Ocon blasts his day as 'not good enough'
He obviously benefited from the first lap chaos involving Alex Albon and the Haas team mates, but he wasn't done there. Gasly found another gear in race trim and managed to not only hold off the hard charging Yuki Tsunoda – who had started one place behind but had shown excellent race pace in the Sprint – but finish up ahead of the Mercedes of Lewis Hamilton and a few seconds down the road from the lone Ferrari of Carlos Sainz.
P7 on a day when things looked bleak pre-race was a well deserved boost for the Frenchman.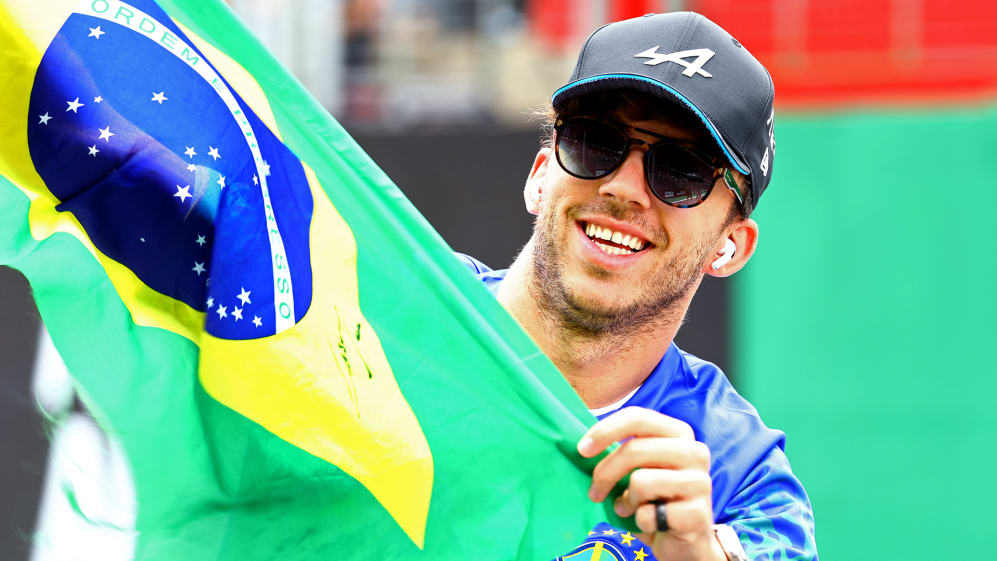 Yuki Tsunoda – Sprint: P6; Grand Prix: P9
What a weekend to be Yuki!
Not unlike Perez, Tsunoda was looking to rebound from a Mexican Grand Prix where his pace was there, but a mistake in wheel-to-wheel racing cost him valuable points.
No one was sure if the pace from Mexico would translate to Brazil for AlphaTauri, and after a P16 in qualifying on Friday afternoon, hopes weren't high.
F1 NATION: Verstappen's latest triumph, Alonso's podium return and Mercedes' struggles – our Sao Paulo GP review
Saturday turned things around with Tsunoda qualifying and finishing sixth in the Sprint, with a particularly patient and heads up battle with Lewis Hamilton late in the running. In a difficult race of tyre management he backed up the Sprint performance with a few more points to add to AlphaTauri's tally, not putting a foot wrong and making some great progress from the bottom quarter of the grid.
All in all, out-qualifying Daniel Ricciardo for both race and a double points score equals a great weekend for Tsunoda.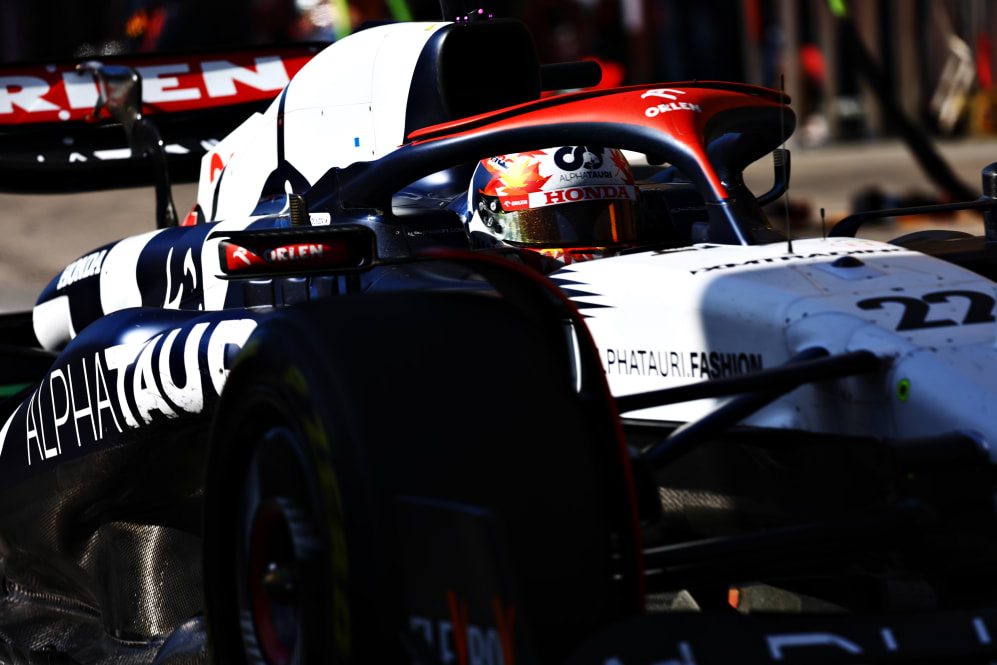 Fernando Alonso – Sprint: P11; Grand Prix: P3
Alonso had promised another Aston Martin podium before the end of the year, and boy did he ever deliver in the most Alonso fashion.
A great call in tricky conditions in Friday qualifying saw him lock up P4, alongside Lance Stroll (honourable mention to Stroll this week!). The Sprint Shootout was not as good, but in the Sprint itself Alonso and Stroll both were the biggest movers, setting high expectations for their pace on Sunday.
Alonso did everything he had to do to run a relatively quiet race in P3, having got there on the start, and looked to have a fast charging Perez under control on the mediums in the middle stint.
READ MORE > THE STRATEGIST: How Alonso held off Perez in a much faster car to seal P3 in Brazil
A switch back to softs for the final stint put the advantage back in the Red Bull's favour as Alonso had to drive incredibly craftily to stay ahead. He was doing a masterful job and eliciting memories of his 2005 battle with Michael Schumacher at Imola until a surprise attack from Perez with two to go.
The way he timed and executed his rebuttal, into Turn 4 on the final lap, was magical – and classic Alonso. Knowing how and where to place your car, timing the charging and deployment of your battery, all while in the throes of an intense battle is so tricky, but he nailed it. He did just enough to keep Perez behind on the final drag race to the line, impressively delivering on his podium promise.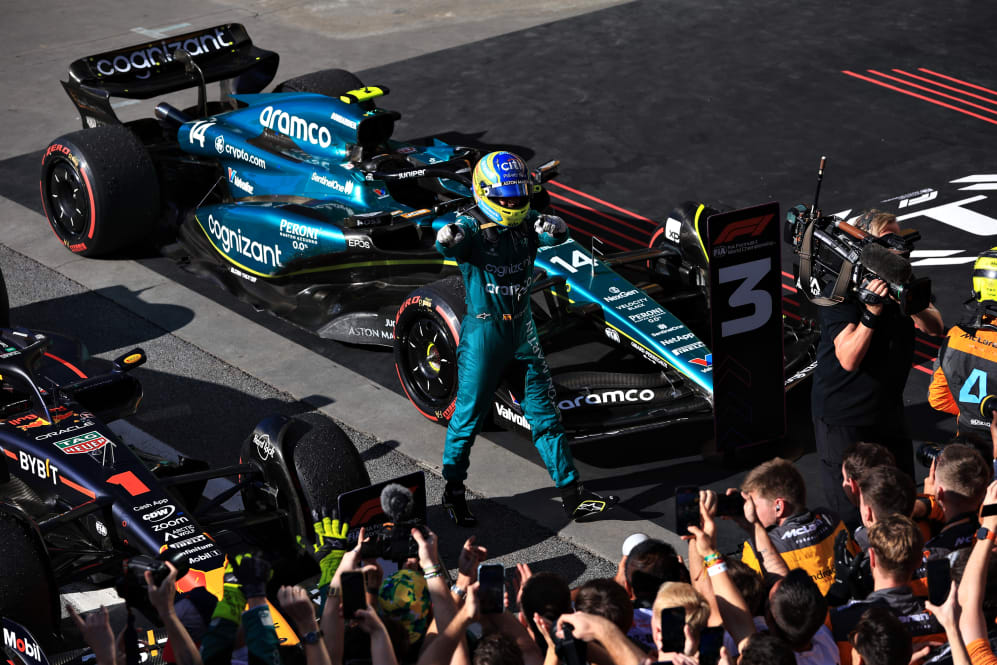 Lando Norris – Sprint: P2; Grand Prix: P2
Norris has now stood on five of the last six podiums – Mexico being the outlier, where a clean qualifying would have certainly made the streak six-for-six – and seeing him up there has become a regular sight.
What was different this weekend was how close he was able to challenge Max Verstappen at various times of the race.
READ MORE: 'He gave it a good run' – Verstappen praises Norris after Sao Paulo GP as he aims to extend winning streak
Verstappen actually had to defend on track from Norris, who had beautifully timed a run into Turn 1. While the pass didn't stick, Verstappen even admitted that Norris kept him honest all day, and bar the last 10 laps of a stint could match him on pace.
These two are clearly head and shoulders above the rest in terms of tyre management right now, and we can only hope for a few more close(r) battles in the remaining races.
To read on, sign up to F1 Unlocked for free
You'll unlock this article and get access to:
Live leaderboard data
Epic experiences and rewards
Money-can't-buy competitions