Feature F1 Unlocked
HINCH'S HEROES: Who starred under the lights at the 2023 season opener in Bahrain?
In motorsport, there are some performances that are undeniably, self-evidently brilliant. But sometimes, impressive drives can fly under the radar, overshadowed by more headline-grabbing performances up front. In a new-for-2023 column, former IndyCar star James Hinchcliffe will turn his expert eye on the great performances you may have missed across the course of a race weekend. First up: the Bahrain Grand Prix...
After much anticipation, the 2023 F1 season kicked off this past weekend in Sakhir. One week on from the sole pre-season test at the same venue, there were few surprises in the overall pecking order, although the genuine pace of Aston Martin did have people talking. And there were several drivers who delivered in big ways on Sunday night.
Let's pick out my Hinch's Heroes from the Bahrain Grand Prix...
Pierre Gasly – Alpine
Starting a Grand Prix for the first time in a car not in the Red Bull family meant there was always going to be a bit of a period of transition for Gasly. He was left a little shocked when he was eliminated in Q1, and had to start last after his P17 time was deleted for a track limits violation.
READ MORE: Gasly explains turnaround from miserable qualifying after racing from last place to points on Alpine debut
Team mate Esteban Ocon making it to Q3 wouldn't have helped Gasly's confidence, either. That said, some of the best races of my career started off with a terrible set of circumstances that almost has a driver thinking, 'Well, it can't get any worse…'
Free from any worry about what was happening behind him, Gasly drove brilliantly and the team used the undercut to full effect to get him up into P9 at the chequered flag.
The points were a nice reward to his team and put him ahead of Ocon in what is going to be one of the most fascinating intra-team battles throughout the year.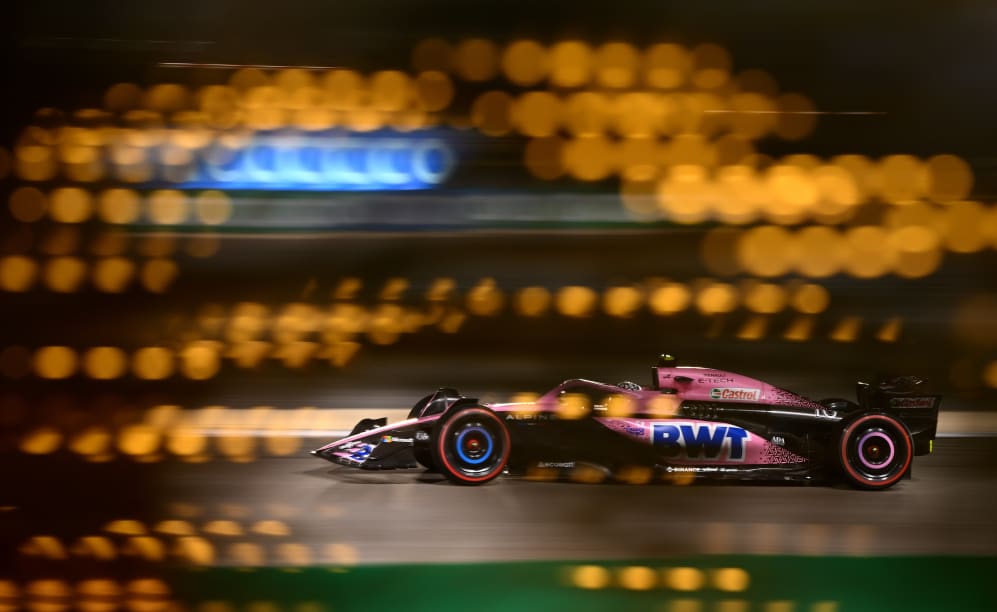 Lance Stroll – Aston Martin
Lance Stroll's weekend went about as well as anyone in his situation could have hoped for. Only 12 days removed from surgery to his wrist after a cycling accident, Stroll's participation in the weekend was questioned right up until FP1 – and even after.
Having not done a single lap in this year's car before arriving for the race weekend, Stroll duly delivered a strong qualifying performance to get into Q3, and held on to his Aston Martin to grab a sixth place finish at the end of the day.
READ MORE: Stroll updates fans on extent of injuries in lengthy Instagram post
The only blemish on an otherwise outstanding race was the first-lap contact with team mate Fernando Alonso, but both drivers emerged without damage and tragedy was avoided.
When you think of the physicality of racing an F1 car, add into that the fact that it's the first race of the season and your fitness is still improving, and then sprinkle in having to manage what I imagine was unrelenting pain and discomfort in his injured wrists, and Stroll's ability to stay focused and pull off the result was certainly praiseworthy.
Even Alonso noted Stroll's "hero" status in his podium interview.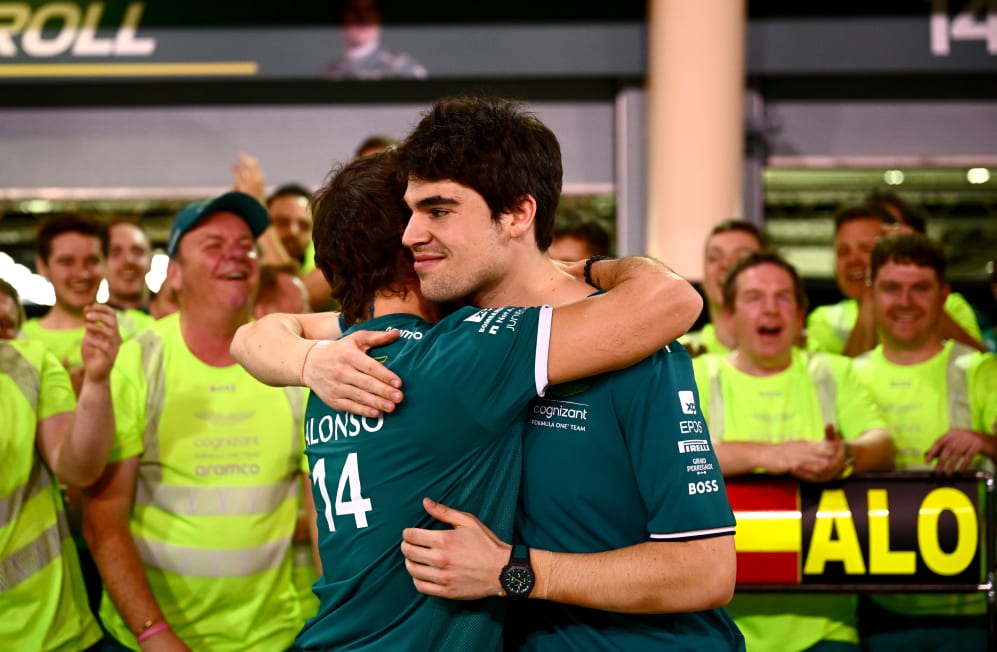 Alex Albon – Williams
A damaged front wing from a kerb strike in Q2 was what prevented Albon from fighting his way into Q3 on Saturday, settling for 15th on the grid.
Enjoying the somewhat surprising pace of the Williams after being near the bottom of the time charts in testing, Albon knew he had pace in hand compared to his midfield rivals, and used it to great effect in the opening stint.
READ MORE: 'We've made unbelievable progress' – Albon thrilled with 'shock' points finish for Williams in season opener
Carving his way through the field to be 11th by the end of the first round of stops, he made quick work of Esteban Ocon to break into the points. Tenth became ninth as the Ferrari of Charles Leclerc came to a halt, and it was only losing out to Gasly shortly after the Virtual Safety Car that relegated him to the final points-paying position.
Still, a great drive led to a much deserved point for him and the Williams team.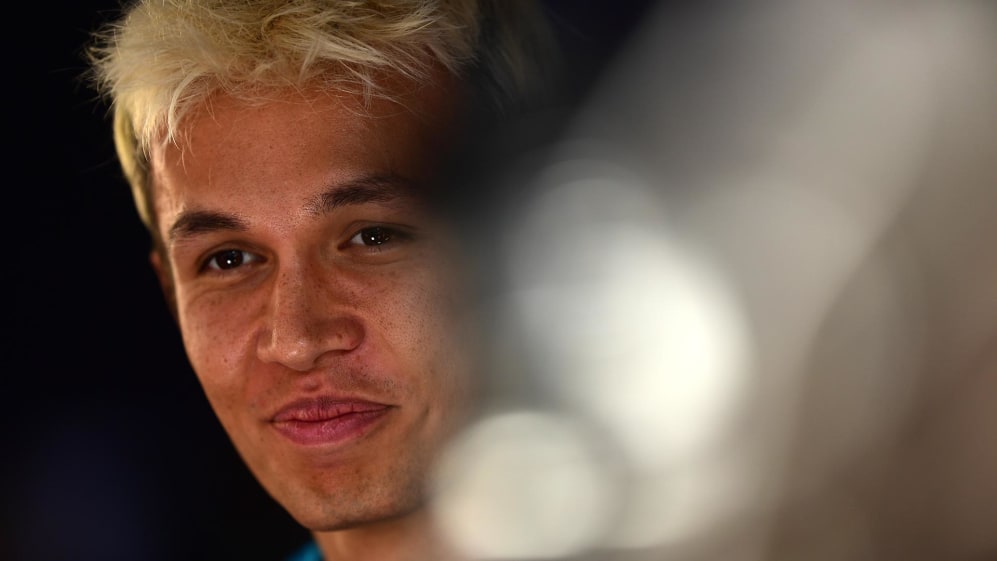 Logan Sargeant – Williams
Sargeant was no doubt left reeling by missing Q2 after matching the lap time of Lando Norris, and losing out only by way of Norris having set the lap time first.
But like his teammate Albon, the rookie used the pace of the Williams and drove like a veteran to cap off his first F1 weekend in 12th.
READ MORE: 'An awesome first day in the office' for rookie Sargeant as he credits Williams for brilliant first race
There are so many unknowns for a rookie making their first Grand Prix start, but Sargeant looked at home as he overtook more experienced rivals in the first stint, and remained mistake-free for the duration to notch up a finish only two positions behind his team leader.
Much to be proud of, and hopefully a sign of more to come from the American.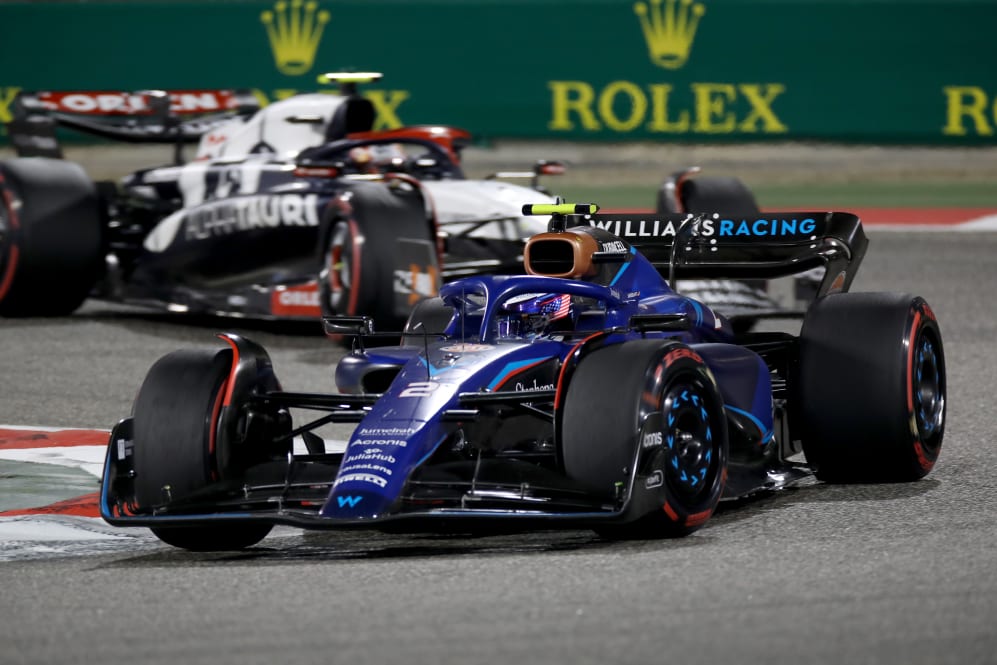 Fernando Alonso – Aston Martin
It's a surprise that no one is surprised Alonso raced his way onto the podium in Bahrain.
Yes, he's 41, in the seventh best team from last year, and has had one podium since 2014. So you'd be forgiven for thinking an Alonso podium was not on the cards. But then you'd be forgetting who and what Fernando Alonso is.
READ MORE: Alonso says Bahrain podium 'a perfect start' to Aston Martin project as he recounts breathtaking moves on Hamilton and Sainz
After losing a few spots on Lap 1 courtesy of contact with Stroll, he systemically clawed his way back into podium contention. Whether it was a Mercedes or a Ferrari, his passes were clinical and reminiscent of battles with Michael Schumacher from the mid-2000s.
He drove with a confidence in himself and his car that we haven't seen for quite some time and it was absolutely the performance of the day.
To read on, sign up to F1 Unlocked for free
You'll unlock this article and get access to:
Live leaderboard data
Epic experiences and rewards
Money-can't-buy competitions