Horner: Red Bull would have been in victory mix without penalties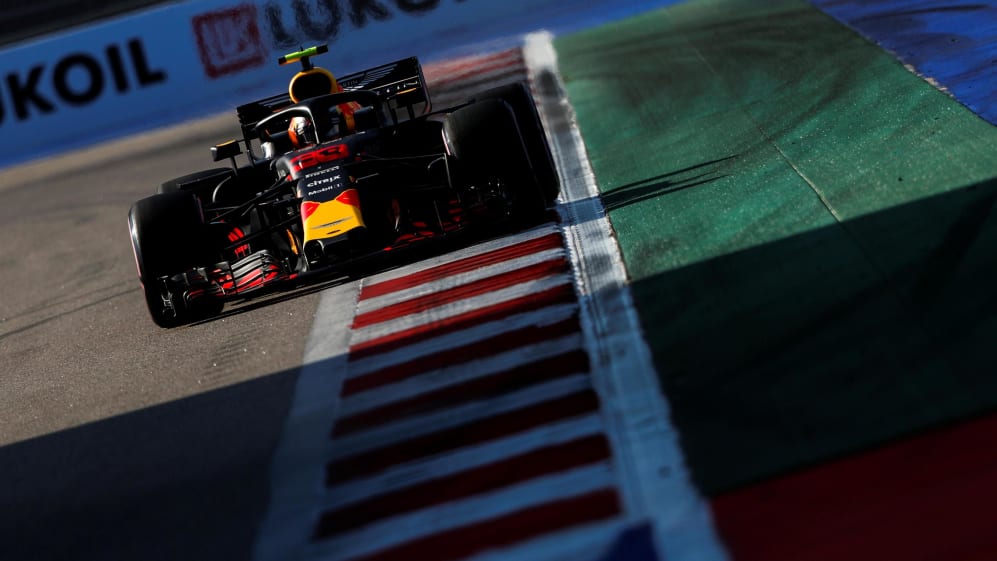 They started at the back of the grid in Sochi and finished fifth and sixth. Could they have won had they been at the sharp end from the off? Team Principal Christian Horner certainly thinks it was within the realms of possibility…
Red Bull chose to take engine penalties in Russia, temporarily switching back to Renault's B-spec power unit to allow them greater freedom at future races. That left Daniel Ricciardo and Max Verstappen, with further penalties, just 18th and 19th in the starting order.
But Verstappen drove like a man possessed from the off, moving up to P5 by Lap 8, leading for much of the race, and then coming home fifth after a late stop. Ricciardo, meanwhile, recovered from a difficult opening lap to eventually follow his team mate home. But could it have been so much more?
"I think we had a really competitive race car this weekend, so I think we'd have been in the mix," said Horner, when asked if Red Bull could have won from more familiar grid slots.
"We had a car that was very good on its tyres today – no sign of any blistering on the soft tyres for us today – and it would have been nice to start in normal grid positions.
"But we've salvaged a good result out of this and we've got a couple of engines up our sleeves for the final five races."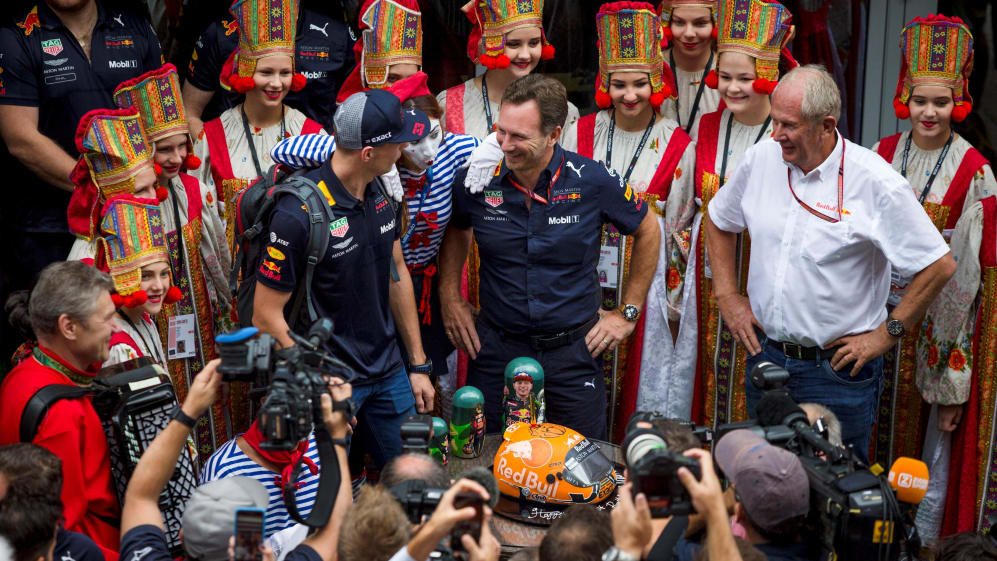 Horner paid tribute to Verstappen's stunning drive through the field, the perfect way to celebrate the young Dutchman turning 21 today.
"The birthday boy – massively impressive what he's done today. The first lap – the first six, seven laps to be honest with you – were awesome, and to get into the top 6 within 7 laps was massively impressive.
"Of course he then got himself into the lead, he led for what, 30 odd laps, and then just managed the pace. It was a shame he had to make the stop really, but it is of course mandatory, so yeah he's driven an outstanding race on his 21st birthday."
As for Ricciardo, Horner explained how early dramas put the Australian on the back foot – but stressed that he expected him to bounce back in his final few Grands Prix for Red Bull before his move to Renault for 2019.
"Daniel had a tough race," he said. "He got boxed in a little bit at the start. He then picked up damage on the first lap – he hit some debris, it did quite a bit of damage to the front wing, he lost about 30 points of downforce which put a lot of understeer into the car.
"He had to manage that and that diluted his pace a little, but he obviously lost a lot of ground to Max in those first five or six corners, and so he'll be hungry to make amends in the coming races."
As for Horner's predictions for Red Bull's chances in those races: "Hopefully we should be quick in Suzuka, and certainly in Mexico, and Austin should be 'okayish' for us. So yes, some races to look forward to!"
Watch Verstappen gain 10 places in 3 laps