Feature F1 Unlocked
How F1 went behind the Iron Curtain – David Tremayne on the early days of the Hungarian Grand Prix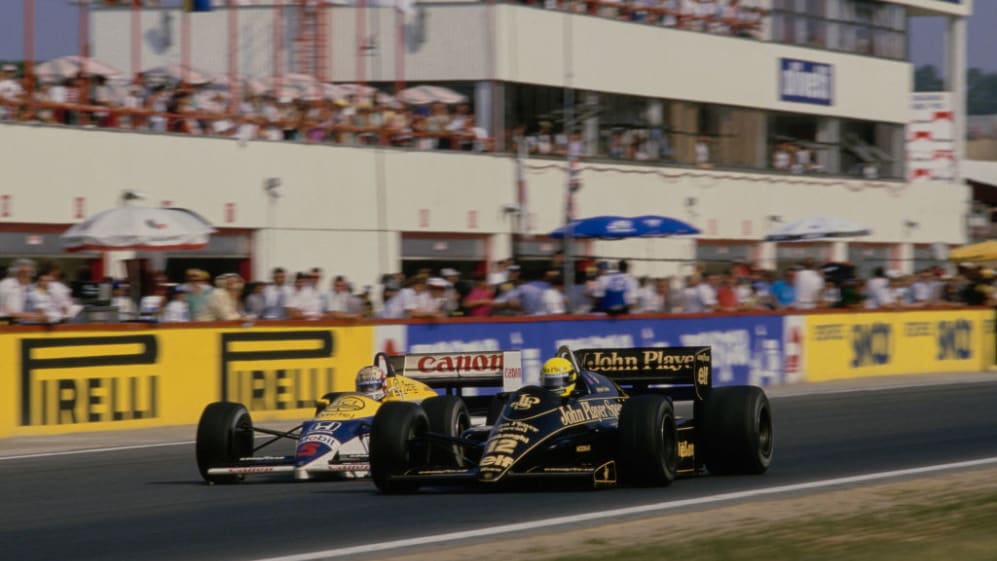 I always think of Budapest as a flower, a city that opened up and blossomed almost before our eyes. I'm sure that was not all down to the horticultural charm of F1, but I reckon the sport played a key role in the way that the world came to look at the place after the early Hungarian races.
A Hungarian Grand Prix was first mooted in 1984, after tentative plans for a Russian GP in Moscow foundered. Bernie Ecclestone was actually flying across Budapest in a helicopter with his friend Tamas Rohonyi on their way back from the abortive trip when, according to Hungarian writer Andrew Frankl, who would himself play a key role in helping to make everything run smoothly, Tamas turned to Bernie and said, "Why not try here?"
READ MORE: The most important facts, stats and trivia ahead of the 2023 Hungarian Grand Prix
They went on a fact-finding tour and Ecclestone liked what he saw. There was a big enough airport, there were plenty of hotels in Buda and Pest (just across the Danube), communications were efficient, and the national television company knew its business. With Frankl's ongoing help, the details came together nicely.
The Hungarian government was persuaded to get behind the project by Tibor Balogh, the Hungarian delegate at the FIA (then known as FISA), and promoted the event together with a consortium.
The original plan was to run the Hungarian Grand Prix in the same Budapest Public Gardens parkland which had hosted a race round a 5.1-mile course in 1936, which was a rout for Tazio Nuvolari and Alfa Romeo after all three Mercedes retired.
But even as long ago as that the idea was rejected on environmental grounds. Instead, a purpose-built track would be constructed 12 miles north-east of the city near a village called Mogyorod, with final approval given in January 1985.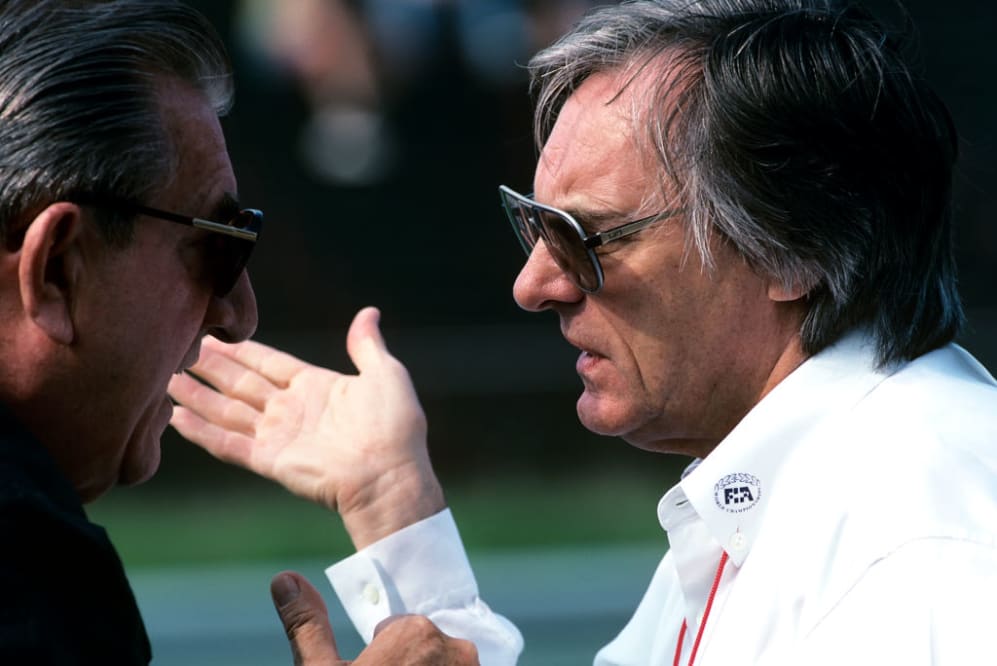 Financing and project management came via a company called Forma-1, which brought together several large businesses. Each contributed 11 million forints (roughly £170,000) to supplement an interest-free loan made by the State Development Bank. Altogether, the venture cost 340 million forints (£5.3m).
The original version of the Hungaroring was built in record time and occupied 2.495 miles, and when the race was scheduled to be staged on August 10 1986, it marked the first time that the FIA Formula 1 World Championship Grand Prix had ever taken place in an Eastern Bloc country, behind the Iron Curtain.
WEEKEND WARM-UP: Plenty to discuss as the drivers get set to go racing in Budapest
Frankl told a great story about that first event: "The BBC, which was televising the race, wanted to send up a helicopter for an overhead shot. 'Nyet!' said the Russian general in charge. The reason? The Russians had a rocket base about three miles from the track. It's now a supermarket..."
The drivers acknowledged that most of the facility was world class and generally liked what they saw, though of course they wanted more overtaking opportunities.
That first race provided victory for Nelson Piquet ahead of fellow Brazilian Ayrton Senna and Williams-Honda team mate Nigel Mansell, and was a massive success. At the time the average Hungarian earned £75 per month, and admission tickets started at £13, but the race was an easy sell-out.
Thousands of Hungarians, Czechs, Slovaks, Romanians and Bulgarians flocked in to see their heroes in action. Some crammed into tents, others slept 10 to a house, but the atmosphere throughout remained friendly and enthusiastic.
PADDOCK INSIDER: Ricciardo and Norris – the former team mates with all eyes on them in Hungary
More than 200,000 fans attended, which immediately put the race into the Big League compared to some longer established venues. But even better, the sudden explosion of television coverage in the likes of Czechoslovakia, Poland, Bulgaria and Russia pushed F1's global audience figure close to a thousand million.
The sweltering heat was only seen as a disadvantage by the men who had to race 200mph cars in it. And as the Hungaroring developed, many fans would make great use of the local water park.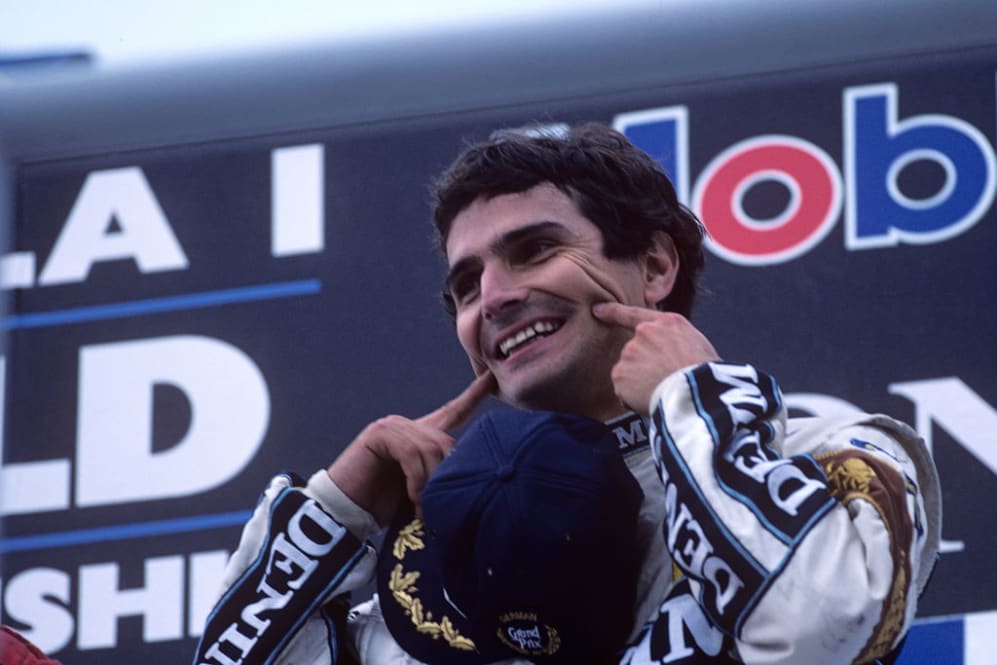 The Grand Prix was something very new, very Western, and very exciting. And, in turn, much of that pixie dust rubbed off on Budapest.
My first memories of the city came with my first visit to cover the 1988 race. I confess freely that when we landed at Ferihegy 1 Airport and headed to the immigration area of the terminal it was… disquieting.
DESTINATION GUIDE: What fans can eat, see and do when they visit Budapest for the Hungarian Grand Prix
Everything had that drab, grey look one associated with Eastern Bloc spy movies. If I had known what John Le Carre looked like, I would have expected to see him lurking in every shadow, and there seemed to be plenty of them.
Back then, Budapest seemed grey, too. One year fellow F1 journalist Joe Saward and I dined out with Christian Horner, who was then still running the family's Arden F3000 team, plus PR Rod Campbell and his eventual son-in-law, racer Townsend Bell.
It was a great evening, albeit in a dark and shadowy backstreet area where, as the historian in Joe quickly pointed out, bullet scars on walls survived from the 1956 uprising.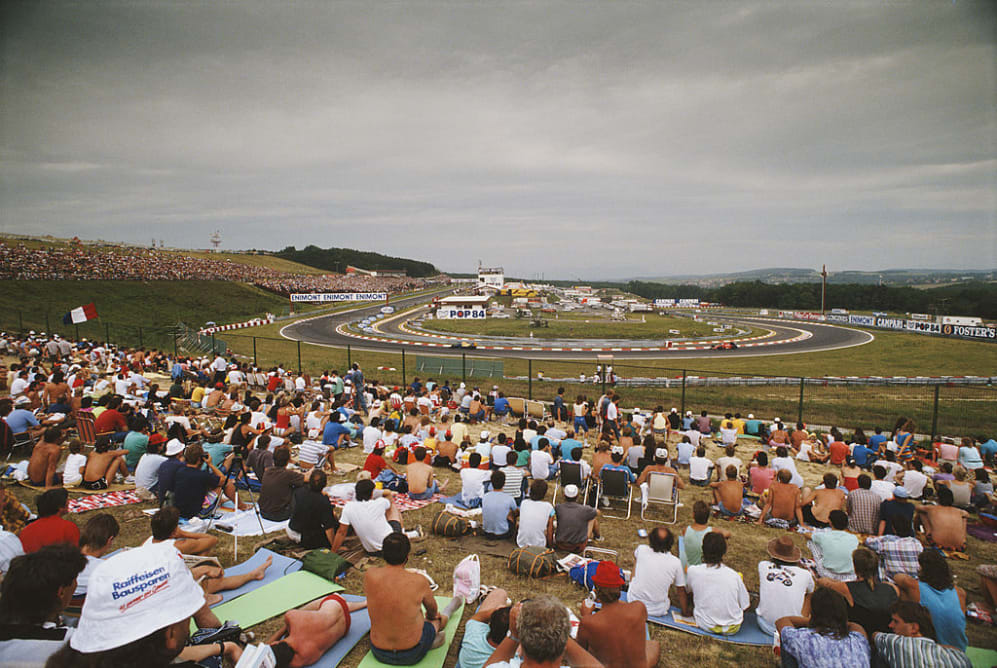 One evening, journalist Nigel Roebuck and I were walking mere feet behind colleagues Alan Henry and Maurice Hamilton down one of the main thoroughfares when a guy overtook us and then insouciantly attempted to pick Al's rear pocket.
Tapping his heels together discouraged that, whereupon he just picked himself up and scuttled off laughing. But, to be fair, that was the only bad example I remember seeing.
THIS WEEK IN F1: 10 quiz questions on all the F1 news ahead of the Hungarian Grand Prix
We were also amused to learn that at that time it was illegal to export such items as brassieres, toilet rolls and Lego – go figure!
As lowly hacks we were consigned to Ladas as our hire cars, and that led to a hilarious occasion when I first came to appreciate that Ron Dennis has a sense of humour. The aforementioned four of us were in a Lada which was being driven by our friend, F1 driver turned writer Innes Ireland.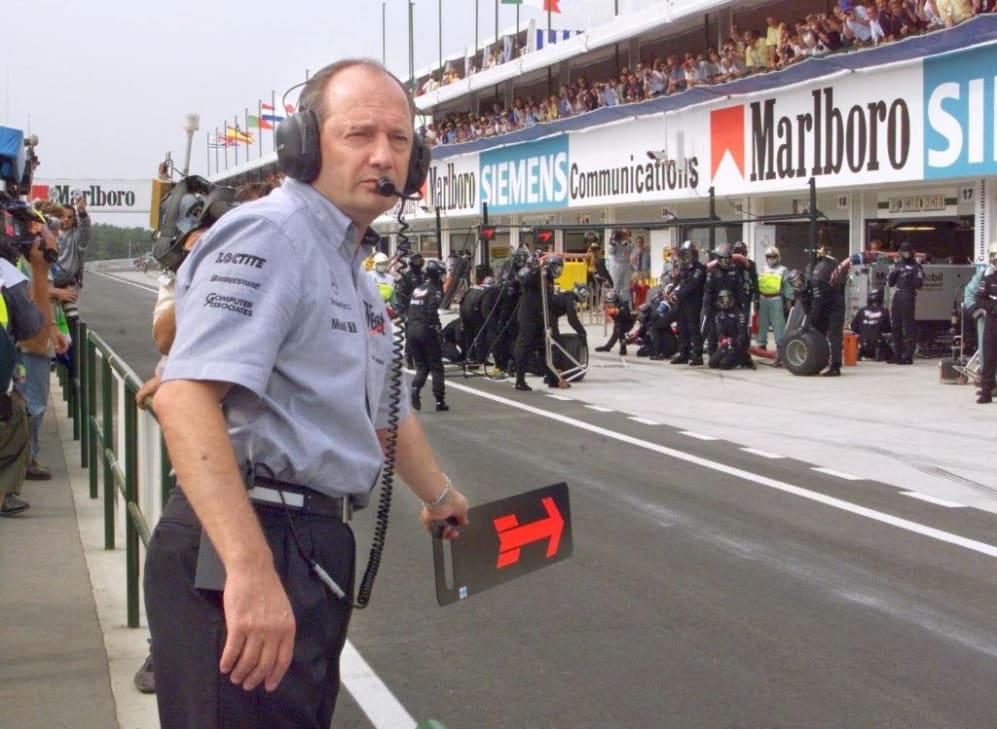 We came up alongside a Honda driven by R. Dennis. Would he indulge in a race, I wondered? The answer, apparently, was no, and after blowing Ron away at a set of lights Innes eased back.
But not far ahead, in our inside lane, there was a skip. And just as Innes sought to pull out, Ron deliberately slammed alongside to frustrate that move. Ah… now it was war. I seem to recall that they ran sacrilegiously side-by-side across Heroes Square – breaking how many laws I hate to think.
WATCH: 5 great Hungarian Grand Prix battles from the F1 archive
When we got to the motorway that leads to Mogroyod – this would have been in the days before the organisers thoughtfully provided a closed-off inner 'Chosen One' lane to speed up the progress of those of us associated with the race – Innes in our underpowered little car proceeded to slalom his way forward, dismantling Ron in his swanky Honda.
It was a fascinating insight into a former Grand Prix driver's unruffled skill and judgement. We had left Ron far behind when a blue Volvo 760 momentarily got in the way before Innes despatched that, too.
Martin Brundle peered from behind its wheel in horror, trying to imagine which of us hacks could drive so seamlessly – and fast. When he finally pulled up alongside us in the car park, several minutes later, the relief on his face as he realised it was Innes he had been outpaced by was a picture. That was respectable.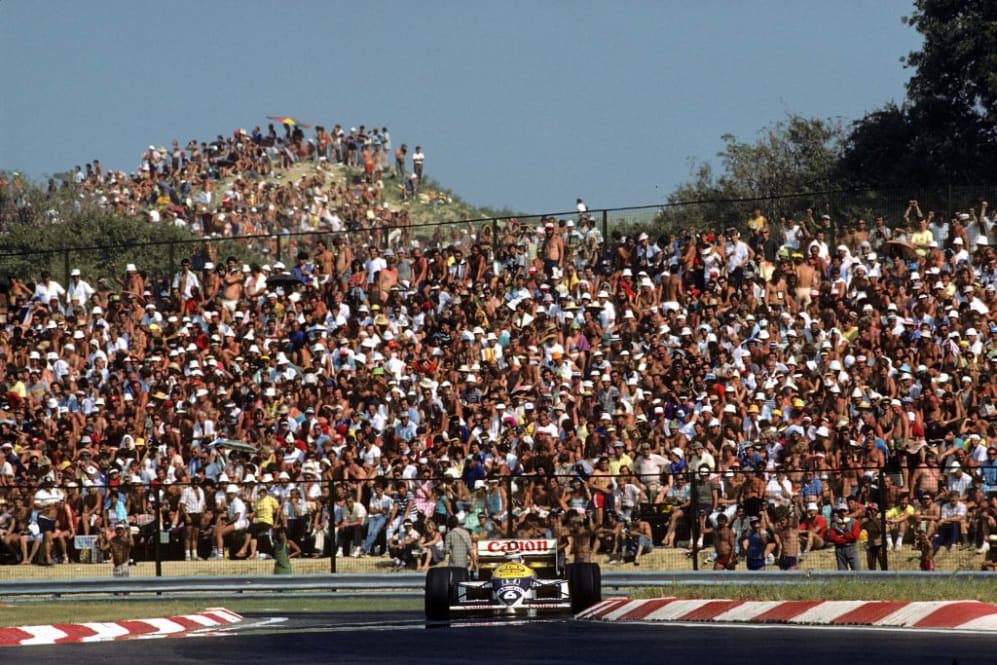 On another occasion we were leaving the track in a Lada helmed by Mr Henry, who was smoking one of his then-trademark cigars and – yes – counting money. Thus he did not espy one Keijo Rosberg pulling alongside until Keke gained his full attention by the simple expedient of driving his own hire car into Al's door…
Soon after all this period, however, change came elsewhere to Budapest. Perhaps it began with the arrival of new eateries. Initially it seemed that you could order anything you liked so long as it was ghoulash, but now there was a McDonald's, then an Irish Pub about which everyone in the paddock raved. And gradually, as the flower began to blossom further, there were wonderful hotels with tremendous and varied cuisine.
READ MORE: Hamilton vs Verstappen into Turn 1 and Ricciardo's racing return – What To Watch For in the Hungarian GP
There was also a spiffing new airport – the double-terminalled Ferihegy 2, which handles the more upmarket airlines and the hire car companies.
And back at the track, the cost of wifi in the press room, calculated as a monthly figure, was once more expensive than some of our mortgages. But these days, as everywhere else, it's free.
Today the Hungarian Grand Prix remains a great race, with a terrific atmosphere, and everything runs well. Budapest is a charming and cosmopolitan venue, well worth an extended visit.
I only ever came home once from there on a Sunday night, when Al and I joined the police escort to the airport. It was a blast, licensed lunacy of the most irresponsible kind.
When I got home I never did figure out, though, quite what it meant that the only thing some kind soul in baggage handling had deemed worth purloining was my aftershave...
READ MORE: Hamilton ecstatic with breakthrough Hungary pole after 'big rollercoaster ride' amid Mercedes' recent struggles
To read on, sign up to F1 Unlocked for free
You'll unlock this article and get access to:
Live leaderboard data
Epic experiences and rewards
Money-can't-buy competitions