How Mercedes contributed to Karsten Warholm's stunning world record performance at the Olympics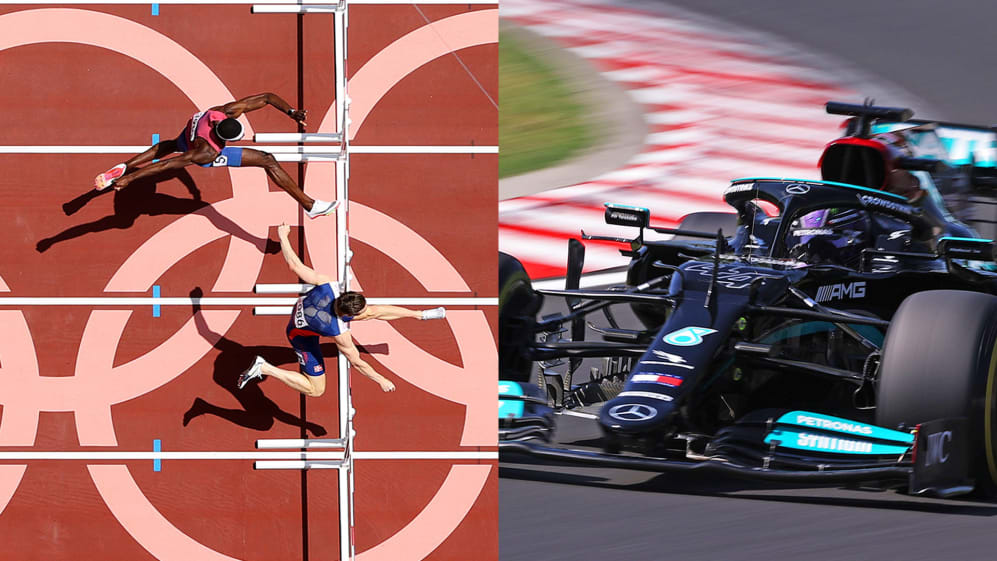 Mercedes are used to setting records on track, but the Silver Arrows have played a key part in a different type of track record this week, after Track & Field spikes they designed in collaboration with PUMA helped Karsten Warholm set an incredible new 400m men's hurdles record at the 2020 Tokyo Olympics.
With design input from Mercedes, the PUMA Evospeed Tokyo Future Faster+ spikes feature carbon fibre threads in the upper and a carbon plate in the sole, with each shoe weighing just 135 grams.
READ MORE: 'It's not how things should go' – Wolff apologises after Bottas crash ruins Red Bull's Hungarian GP
And Norwegian athlete Warholm used the spikes – which he and his coach Leif Olav Alnes also helped to design – to set a new World Record of 45.94s at the Tokyo Olympics on August 3, in a race some are already calling the greatest in Olympic history.
"This collaboration with PUMA has been a natural alignment – track spikes need to run fast, and racing cars need to drive fast," said Mercedes Team Principal Toto Wolff. "Whether you're designing a great racing car or the perfect track spike, it comes down to engineering and putting as much performance as possible into the product.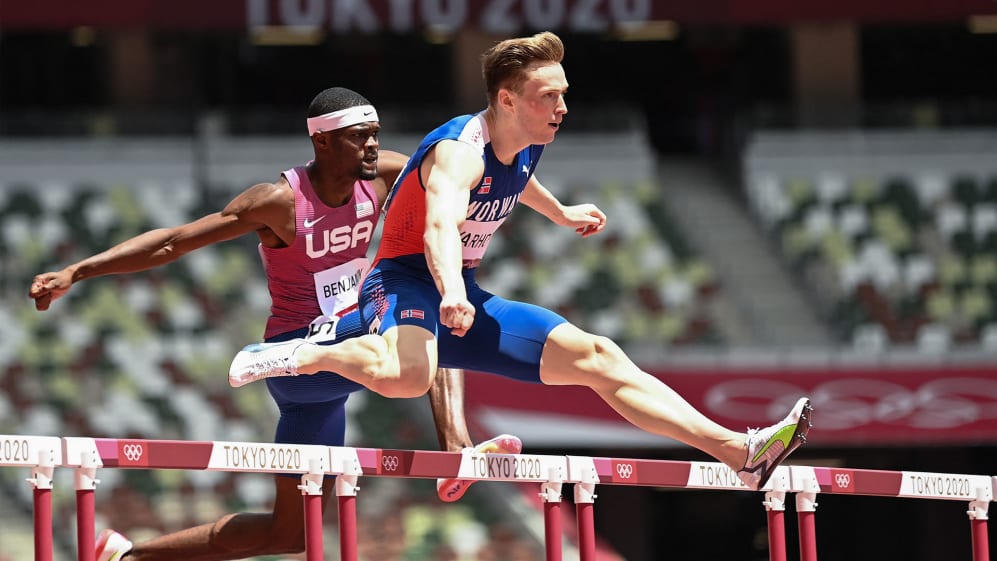 "We have drawn on our experience and expertise in carbon fibre with the design, and along the way we learned that making an innovative track spike involves the same kind of complexity as a Formula 1 car – and it has been an exciting challenge to tackle together."
READ MORE: Russell to drive for Mercedes in this week's 2022 tyre test in Hungary
Speaking of the tie-up, meanwhile, Warholm said: "What I feel is very unique about this project is that it combines the best of all the worlds. It combines what PUMA knows about how to make a shoe that's comfortable and fits your foot. It combines what Mercedes knows about carbon fibre through their Formula 1 work and it combines what my coach and I know about running and the biomechanics for running.
"This is very unique and it has given us the perfect product for us to work on the track - a spike that is really aggressive, with a really good forward propulsion."