Feature
How the world reacted to Lewis Hamilton's sixth world championship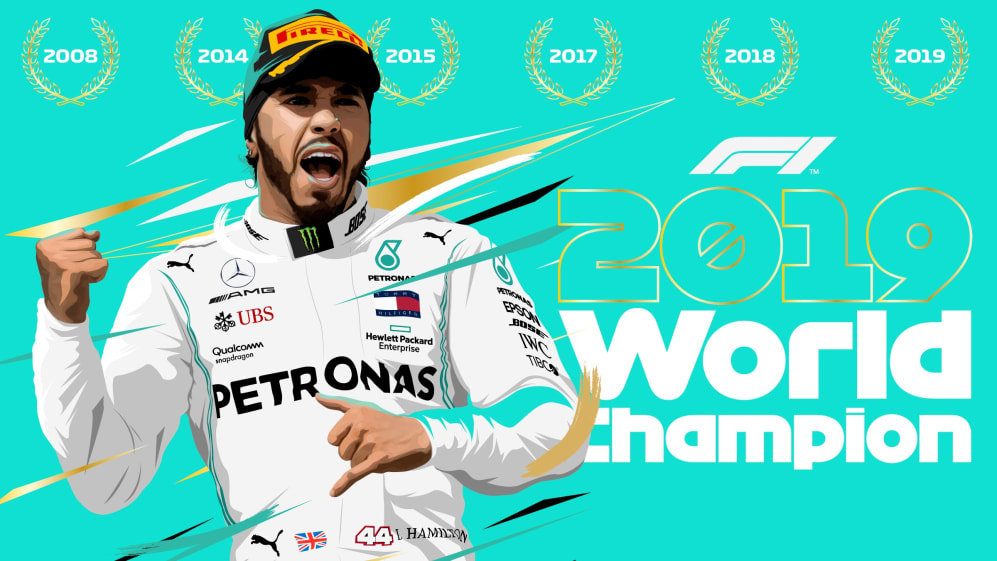 The eyes of the world were on Lewis Hamilton in the United States, as he finished second behind Mercedes team mate Valtteri Bottas to secure his sixth Formula 1 world championship – becoming the second-most successful F1 driver in history. Here's how his peers, bosses and celebrities reacted.
Anthony Hamilton – Lewis Hamilton's father
"Unbelievable win – six world championships – who would ever have dreamed it? It means the world to him. He's got five in the bin, he's just won another one but they're all the same. As in, this feels like 2007, the first opportunity he ever had to win a world championship. You're only as good as your last world championship to a degree, so this one is even better.
"As I keep saying to Lewis, 'you're 34 years young rather than 34 years old. As long as you're feeling fit and emotionally you love the sport, you can keep going for as long as you can.
"[His approach was evident] at eight years of age. We had no money and it's like, 'if you're going to do this, you're going to do this properly', and it's not changed since then. It's the same approach from the first time he stepped in a go-kart."
Toto Wolff – Mercedes Team Principal
"I'm very proud, very proud for everybody who collaborated in the factory, there's a massive amount of work behind the scenes and if it ends up like this, one driver wins – the other wins the championship – the script couldn't have been any better.
"I think Lewis is still very motivated and you can see he wants to win every single race and as long as that's the case I think he can go for more. We need to provide him with a good car and I think there is no limit."
Oops! Error retrieving Twitter post
Nico Rosberg – 2016 Formula 1 world champion
"We saw all of Lewis's class out there today, he took the strategy into his own hands and almost got that win. It was a phenomenal attempt, lost out just by a little amount to Valtteri but hats off, a completely deserved sixth title in amazing fashion."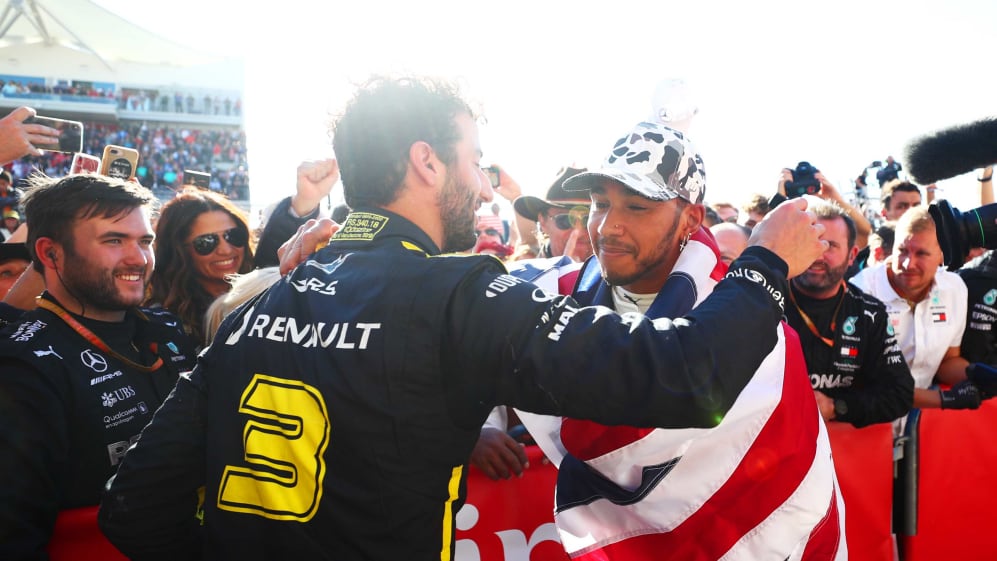 Oops! Error retrieving Twitter post
Christian Horner – Red Bull Team Principal
"That achievement is nothing short of outstanding and to have achieved six world championships is a phenomenal, phenomenal effort… over 13 seasons. An incredible score-rate, a British world champion as well. Great to see him achieve his sixth world championship, I hope we can challenge him before he gets his seventh!"
Will.i.am – Grammy Award-winning musician
"What I love about Lewis is his dedication to the sport. How he's inspiring folks from different communities to take an interest in this sport. He's a champion, but more importantly he is a champion in spirit. I salute him, he's an amazing role-model and leader, and, congratulations. To see folks lay a path for other folks to dream? Yes, he's a pioneer."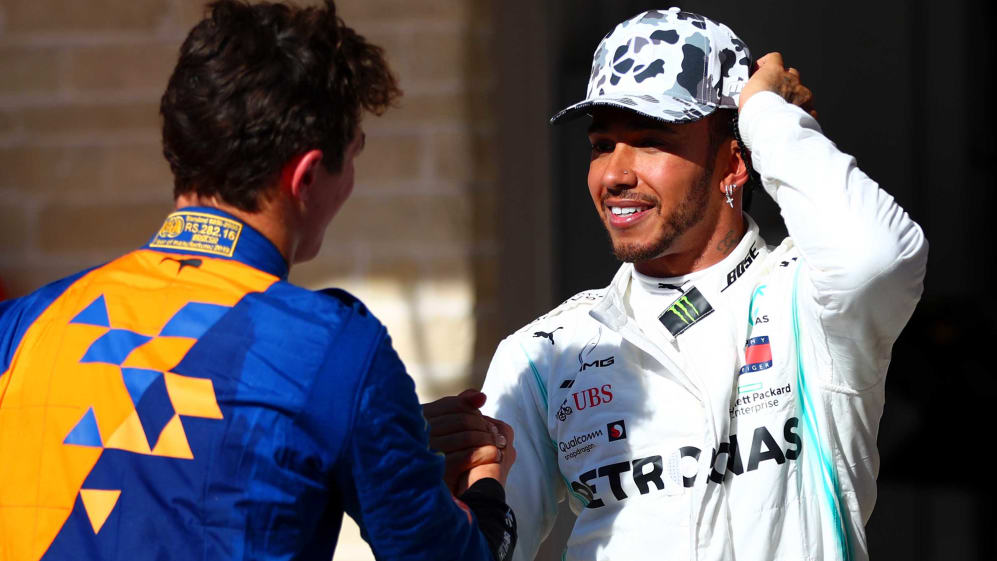 Matthew McConaughey – Oscar-winning actor
"His greatness is already proved - he is 34 years young and six-time world champion. If you're a world champion once in life that's an incredible feat, but six-times at 34? You are more than exceptional in what you do, and I love seeing greatness – and he is.
"He respects where he's from and he respects what he's doing... He has a long view, when he finishes racing, Lewis Hamilton will continue to be doing great things.
We met a few years ago and appreciated each other's way of life – I appreciated how hard of a worker he is, how he prepares."
Max Verstappen, Red Bull
"Of course very impressive. What else to say? He's just doing phenomenally, he has a great team behind him – I just hope we can take the fight to them next year."
Daniel Ricciardo, Renault
"It's impressive of course. As a fellow racer, all you can do is really respect what he's done. There'll be always people saying 'great car, great team' and all that and yes, maybe, but also, to hold that level week in, week out – there's so much more involved in this sport than just driving, there's the circus, and for him to hold that level for all these years at the top of the circus, you can only just respect that. Six titles – not many at all have done that, so I tip my hat to him."
Lando Norris, McLaren
"I'm happy for him, obviously, I don't know what it feels like winning a world championship so I can't really say it. But I congratulated him after the race. Six, he's the second-ever driver to get to six championships and I'm sure he's going to get more. He's done an awesome job and out-raced his team mate in every season of Formula 1 apart from one or two."
Romain Grosjean, Haas
"Really good job. Mercedes is winning races even when they're not supposed to win. That's the strength of the team, so they've been dominating the championship, a few races ago they were champion – and Lewis has done a good job."