How Vettel created a buzz by constructing 'hotel for bees' close to the Red Bull Ring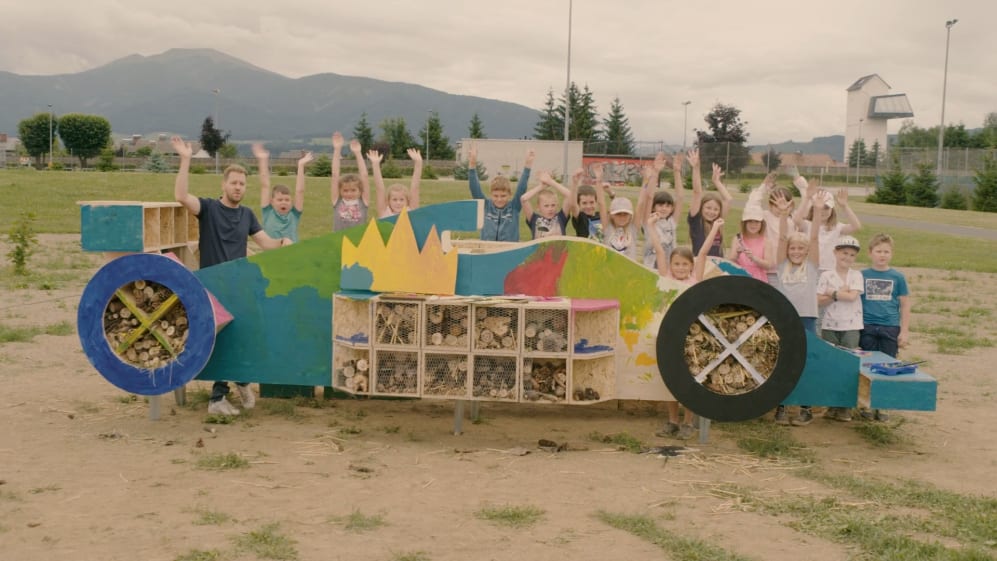 Some drivers played golf. Others chess. Some worked out or went for bike rides. Kimi Raikkonen even went home. But Aston Martin's Sebastian Vettel chose to spend the gap between the back-to-back races at the Red Bull Ring on something even more wholesome: Creating a new habitat for bees with the help of local school children.
The four-time world champion and father of three has spoken several times about his passion for green projects, sustainability and the environment, and is active in Frutura's BioBienenApfel society project, which serves to create new habitats for bees.
One step in that project is the construction of bee hotels, and as such Vettel, together with pupils, decided to build a bee hotel close to the circuit in the shape of a Formula 1 racing car.
"Sebastian had the idea of starting a creative hands-on competition together with the Styrian elementary schools in order to bring the children closer to the topic of species protection," explained Vettel's website.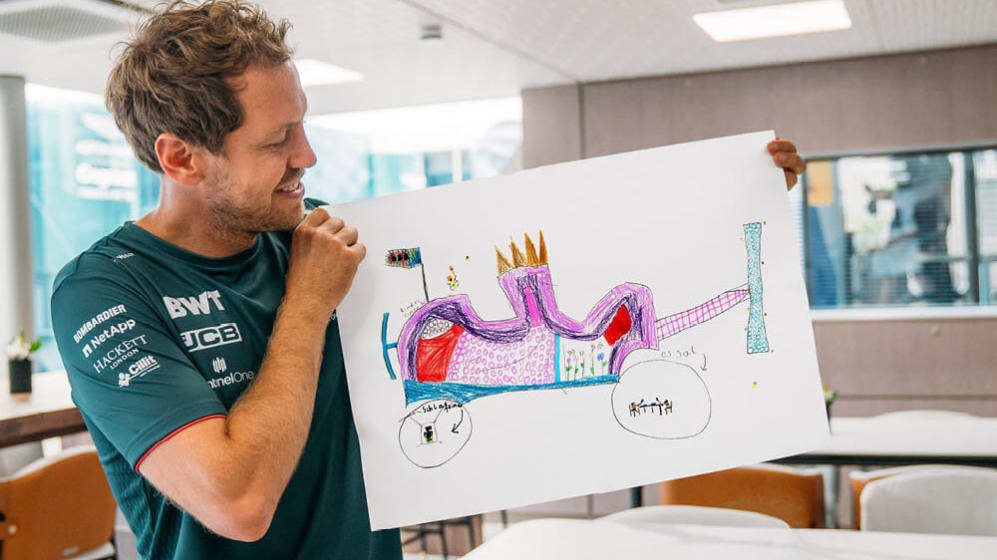 Once the winning design had been chosen, Vettel went about building it with local children on Thursday before returning to the Red Bull Ring with several packets of flower seeds for bee-friendly plants, which he then distributed to media.
"This morning was very exciting because I was out close to the track on a field and we installed a racing car - but a very unconventional racing car because it is a hotel for insects and bees," said Vettel on Thursday.
"I had a group of kids with me to build up the racing car. The idea behind it is to build up a little more space for insects, and in particular bees, to have more space where they can flourish and live. Hopefully there will be a lots of flowers growing in the future and a lot of bees coming to their new home – it will be free of charge!"
For more information, and to watch the full video of Vettel building his bee hotel, head to Seb's official website!