Hulkenberg 'relieved' with points in Austin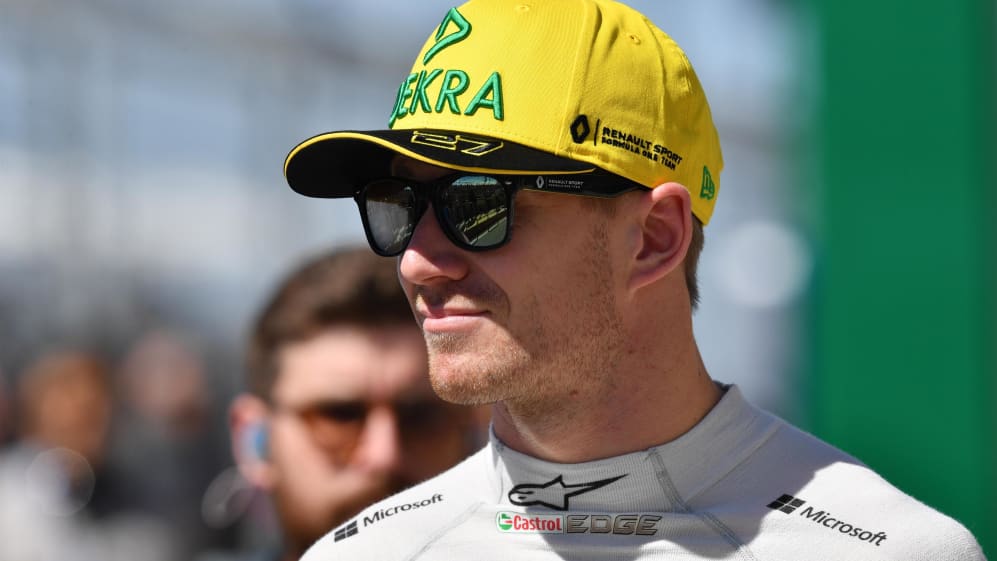 A tough run for Nico Hulkenberg in recent races had seen him lose ground in the battle for the 'best of the rest' accolade in this year's drivers' championship, behind the men from the top three teams. So it was understandable the Renault star wanted to bounce back in Austin. And that he did, delivering a well-deserved P6 at the Circuit of The Americas - a result that the German admitted came as a 'relief'…
Hulkenberg went into the United States showdown level on 53 points with Haas' Kevin Magnussen and Force India's Sergio Perez, with a combination of setbacks – including Renault's qualifying woes – proving a recent problem for the driver.
But a positive Saturday performance from the Anglo-French squad put Hulkenberg seventh on the grid, and he was back to his usual consistent ways on Sunday, keeping his nose clean to seal sixth place and eight points for his team, to which Carlos Sainz added another six for his seventh place.
That result has enabled him to regain his P7 advantage in the drivers' standings – he leads nearest rival Perez by four points with just three races to go - and it was a morale-boosting performance for the 'relieved' racer.
"A fantastic result," said Hulkenberg. "It's been a long time since we had a good result, so very relieved and happy that we got this done today. Fourteen points for us is massive.
"It's good to bounce back and reward ourselves with a bunch of points because recently, the last few weeks or month has been a little bit tough and dry. So feel very happy about today.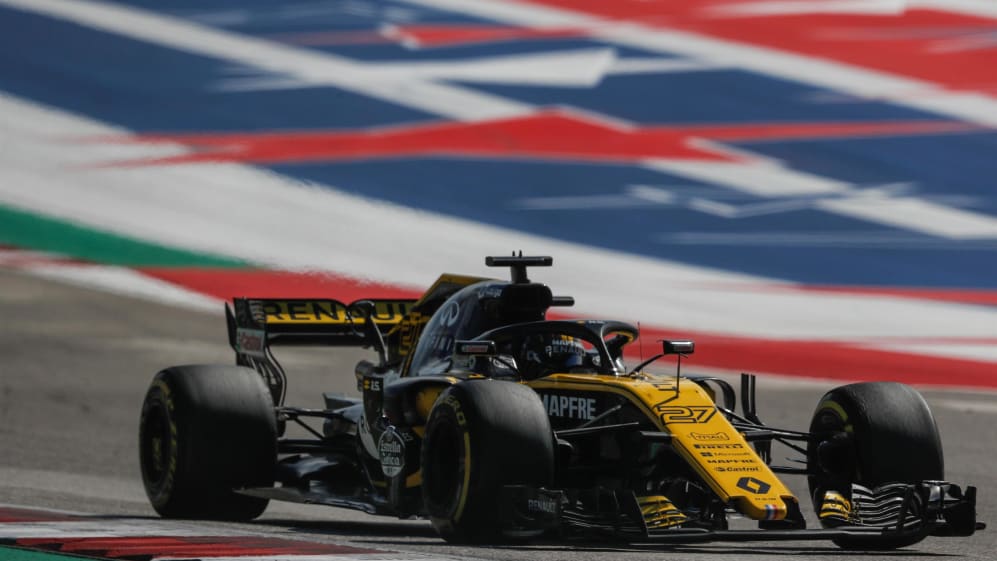 "If you think from after summer break, Spa and Monza, a lot of penalties so you start from back of the grid. Then my shunt in Spa, again from the back of the grid. It's just been a couple of bad qualifying sessions.
"And when you start from the back, it's very hard to come through unless you're one of the top three teams. This weekend, we've just been a little bit more competitive because of the track. And we just had a good qualifying and race – conversion!"
It was also a good day at the office for the sister R.S.18 of team mate Sainz, who overcame an early time penalty for running too wide at the first turn to make up four places in the race and finish right behind Hulkenberg – and the Spaniard was also in high spirits post-race.
"I'm feeling pretty great. To start 11th and finish seventh in a one-stop race is something to be pleased (about). Picking up three places at the start - and then another place around the outside of the corner in Turn 6 is one of my best moves I've ever had there.
"Yesterday, it was better than other days anyway, I think this track suited us better, but I agree with Nico that on race day we come back a bit, all of a sudden our car comes alive and we are a bit better.
"To be honest it's been a tough run of results for the team, even though we were getting points when we knew we didn't have much pace. Today we had the pace and we had the points so we need to be very pleased with that."