Hulkenberg frustrated that Renault 'made life difficult for themselves' at Silverstone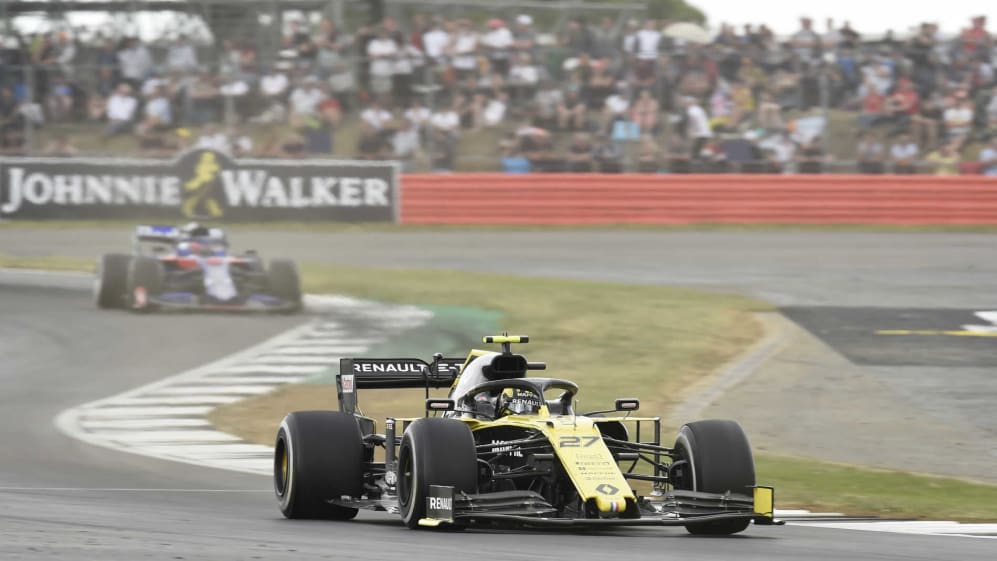 Nico Hulkenberg cut a frustrated figure after the British Grand Prix, a race in which he'd hoped for far more than his eventual 10th place finish. Not only did he get hit by the Racing Point of Sergio Perez and then suffer a technical glitch, he was also irked by the strategy he was put on.
Starting 10th on the grid, Hulkenberg ran as high as eighth before pitting, seven laps before the Safety Car intervention. Having dropped back to 10th, he was then hit by Perez on the Safety Car restart – an incident the Mexican explained as being caused by a steering wheel issue – which dropped him further down to P12.
Sebastian Vettel's clash with Max Verstappen lifted Hulkenberg one place to P11, and then - on aging rubber - he pinched the final point on offer with a pass on Toro Rosso's Alex Albon on the penultimate lap.
A point gained then, or several lost? The German firmly believed the latter...
"Tenth, so not really great," he said. "I don't know, the race just went way from us. A few things: I think we just pitted too late. I asked to pit, the team didn't want to pit me. We just hurt ourselves over, making life difficult, then got overtaken with dead tyres and got hit at the rear on the Safety Car restart.
"Then later on, we thought we had an engine issue and we went to a 'limp home' mode for a couple of seconds, lost another one position. It was difficult to go racing with so many problems."
The immediate post-race communication between German and his race engineer Mark Slade over team radio (which you can see above) encapsulated Hulkenberg's frustrations.
Still 11th in the points, but now five points behind team mate Daniel Ricciardo, who finished seventh, the positive for Hulkenberg and Renault is that both yellow cars finished in the points at Silverstone - the first time that has happened since Canada.
"We'll regroup and review a few things to put ourselves in a better position for the next race," added Hulkenberg.
That regroup is all the more important for the veteran of 166 Grand Prix starts, as he readies for the next Grand Prix: his home race at Hockenheim in Germany.