Hulkenberg laments 'difficult' day 1 for Renault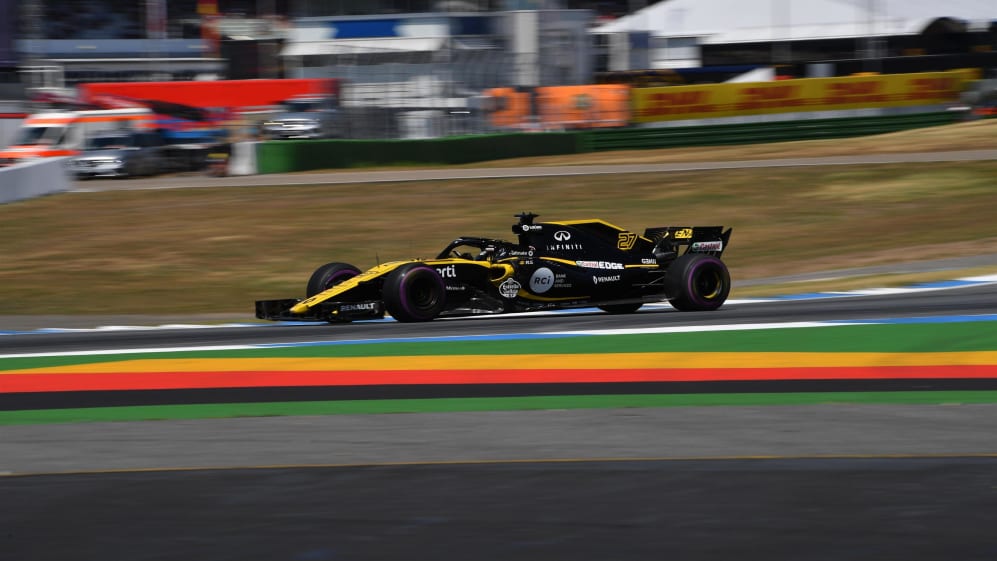 Having finished the triple header on a high, Nico Hulkenberg was keen to carry that momentum into his home Grand Prix in Germany. But it was a tricky start to the weekend for his Renault team, with the local hero admitting tyre-blistering issues made for a 'difficult' day of running on Friday...
In what has been a closely-fought battle for fourth spot in the constructors' standings this season, Hulkenberg's sixth place at the British Grand Prix last time out meant his team left Silverstone as 'best of the rest' behind Ferrari, Mercedes and Red Bull.
The French team will have an eye on repeating those exploits in Hockenheim but Hulkenberg was seemingly left frustrated after flat-spotting his tyres in the second practice session on Friday, which ultimately hindered the running he was able to get under his belt.
"We had a difficult afternoon with quite a lot of problems which compromised a little bit of the day and the competiveness of the car," he said. "So we have some digging to do.
"Obviously we collected some data, but not as much as we wanted. So not entirely happy with this afternoon. The Saubers and Haas were fast again. They are going to be the main competition tomorrow.
"What do I make of running? It was ok. The afternoon was not ideal for me. We lost a bit of running because of problems, and generally the session was not the cleanest of sessions.
"I picked up a flat spot on the soft compounds so that tyre set was out of the allocation. I had to survive on the ultrasofts which was successful. If it was good or not, I think that's to be seen.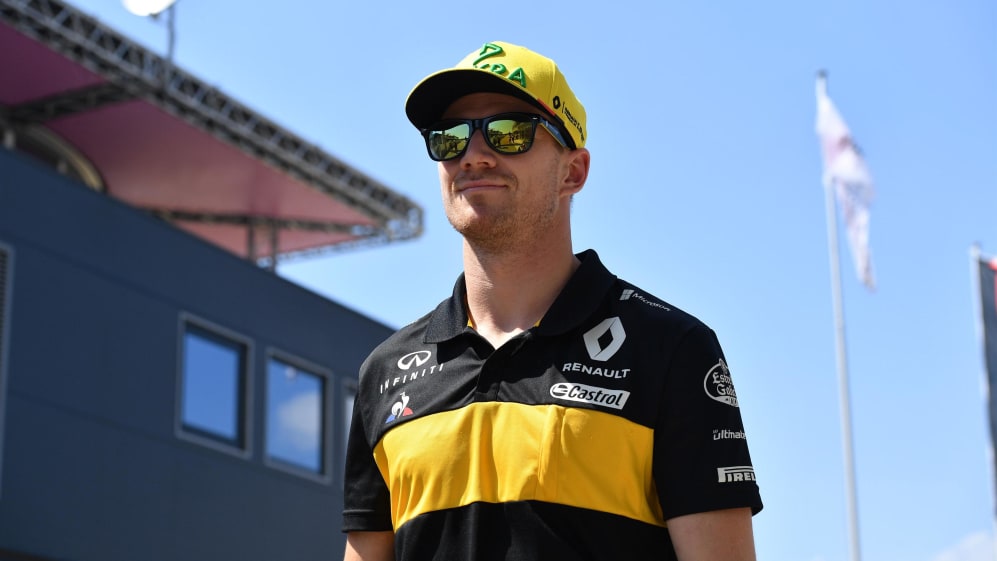 "It seems over one lap we were reasonably competitive but nothing amazing. Haas again, and Sauber looked OK. Force India are in the mix too. It seems a bit nip and tuck in the midfield. One tenth can decide it."
Meanwhile, Renault have introduced a new front wing in Germany, with Hulkenberg's car fitted with the revamped part on Friday while his team mate Carlos Sainz is hoping to try it out on Saturday.
Hulkenberg, however, was unable to determine the performance advantage of the new part, given the limited running he did, and hopes they can learn more on Saturday.
"Yeah that was the thing that disappointed me a bit in the afternoon. We didn't get enough running on it. The comparisons we were after, we had some problems so we didn't learn everything we wanted to learn about it. We need to work with it."
Sainz added: "We had a difficult FP1 with an oil leak that didn't allow us to run, so we had to do all of our homework in FP2. We did manage to recover well, but I'm not sure how we are because we've tested a lot of different stuff across the cars.
"We're running very different downforce levels, we're running very different front wings, trying to compare and trying to learn from the cars. We will see what we get for tomorrow but today was just about learning.
"I didn't, no (try the new wing). It was only in Nico's car today. Hopefully it arrives on time for me tomorrow."
Renault currently lead the race for fourth spot, currently sitting 19 points above their nearest rivals Haas.