Hulkenberg on Q1 exit: Renault car issues 'came at worst possible time'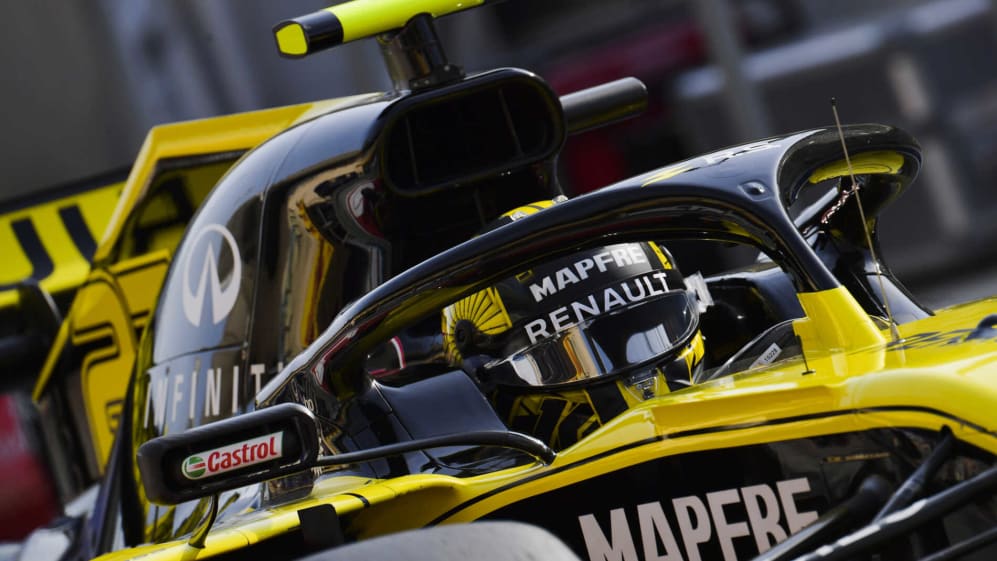 Nico Hulkenberg had been flying all weekend in Bahrain – but then came qualifying and it all went horribly wrong for the Renault driver. Fifth fastest on Friday and sixth in FP3, he found himself dumped out of the running in Q1, a lowly 17th on the grid.
So what happened? Car trouble is what happened – and its poor timing meant Hulkenberg missed out on a place in Q2 by just 0.075s. It was a bitter blow for the German, after his practice form had provided such high hopes.
"We unfortunately suffered a couple of issues with the car at the worst possible time during qualifying," said Hulkenberg. "We lost performance and there was no chance of fixing anything in a short amount of time.
"We need to understand and fix these problems so they don't happen again. I've felt good in the car all weekend, so it's a shame to miss out on a top ten grid slot for the race.
"Hopefully we can make something out of tomorrow, it's going to be tough from so far back, but we'll be giving it our best."
Some consolation for Renault came in the form of Hulkenberg's new team mate Daniel Ricciardo, who will start Sunday's race 10th (after Romain Grosjean's grid penalty), the Australian increasingly getting to grips with the R.S.19.
After finishing Saturday's final practice session only 16th, Ricciardo bounced back to qualify 11th, missing out on a place in the top-ten shootout around the Bahrain International Circuit by just 0.017s.
It means he will be looking to score his first points for Renault on Sunday, after his debut race for them in Melbourne effectively ended at the start when he ripped the front wing from his car on the run to Turn 1.
"I'm still learning to master this car, but I'm getting there each time I step into it," he said. "We have a free choice of tyres for tomorrow's race, which gives us some things to assess overnight on strategy.
"I'll be aiming to get the most out of it, and taking a handful of points is certainly a possibility!"