Feature
Hungarian Grand Prix: Race Stats and Facts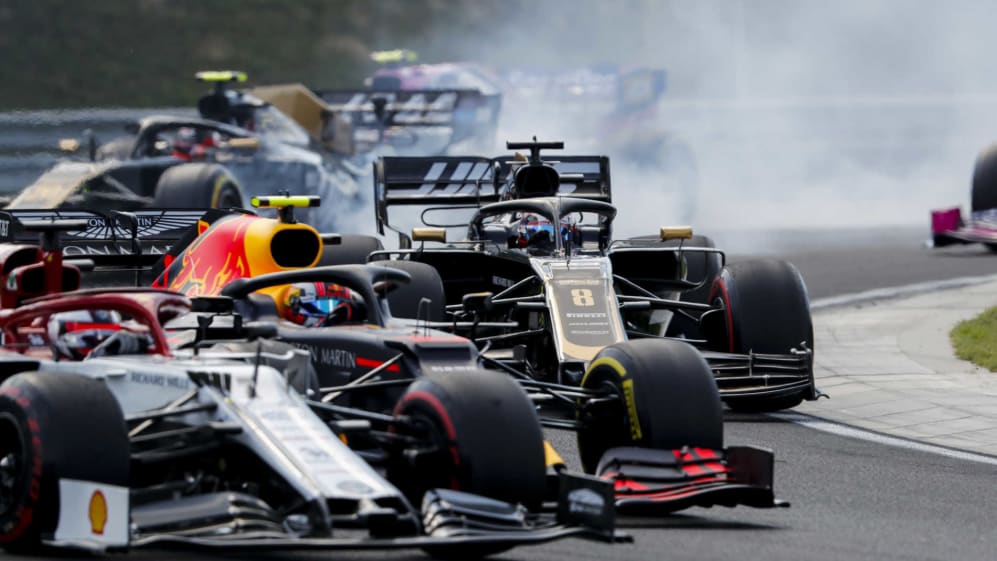 The numbers from the enthralling Hungarian Grand Prix show who got their summer break off to a shining start, and who's been put into the shade.
This was the seventh Hungarian Grand Prix victory for Lewis Hamilton, making this the most successful circuit for him along with Montreal. He also took his first Grand Prix win for Mercedes here in 2013. Hamilton's pass on Max Verstappen with four laps remaining meant this was the second time in four Grands Prix that the lead changed hands in the final four laps.
REPORT AND HIGHLIGHTS: 2019 Hungarian Grand Prix
Max Verstappen finished on the podium in Hungary for the first time, but he is not the first Dutchman to take an F1 podium, of course. That record goes to his father Jos, who did so here in 1994. In the last four races including Hungary, Verstappen has scored the most points – 81.

Sebastian Vettel secured the final podium spot in the final three laps for the second consecutive race. In 2017, he finished first here, second in 2018 and third in the latest race – 61 seconds behind Hamilton. Ferrari team mate Charles Leclerc, fourth, was the highest finisher not to be lapped.
Fifth-place Carlos Sainz, who beat Red Bull's Pierre Gasly, took his second P5 finish. That's his best finish ever at the Hungaroring and it continues a strong run for McLaren – four top-eight finishes in the last five years. Lando Norris took his fifth points finish of the season in P9. Gasly settled for P6, where he finished for Toro Rosso in 2018.

Not Kimi Raikkonen's best finish in Hungary as he won here in 2005, but he finished P7 – the highest finish for Alfa Romeo Racing or Sauber in Hungary since 2010.

Valtteri Bottas's race contrasted in comparison to Hamilton's as he ended up eighth. The Finn has only taken one podium finish in Hungary as he finished third in 2017, and he's having a poor run of form – just four points in the last two races. Hamilton, on the other hand, has made it 24 points finishes in a row, which is the third longest streak in history.

Haas's Romain Grosjean retired with a water pressure issue, making this the third race of 2019 in which he was the only retiree, this being his sixth retirement of the season.