Hunter or hunted? Verstappen and Leclerc weigh up their title fight positions ahead of Spain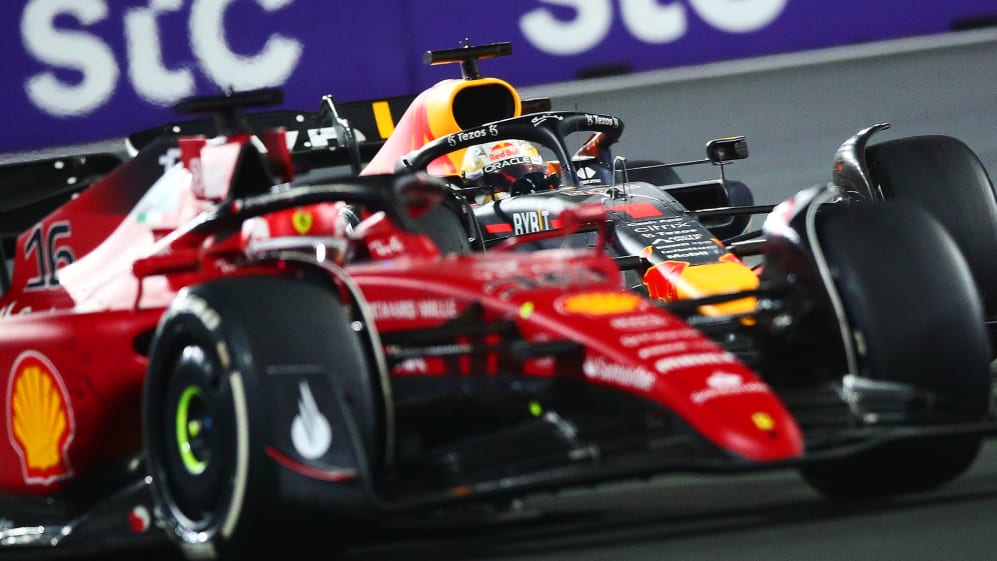 With Max Verstappen bearing in on Charles Leclerc ahead of the Spanish Grand Prix, the two title fighters weighed in on their respective positions and how they feel about being there.
Leclerc has a 19-point lead over Verstappen – who has won the last two Grands Prix – with Ferrari looking to halt Red Bull's momentum by bringing upgrades to this weekend's Barcelona race.
F1 NATION: Who will bring upgrades to the Spanish Grand Prix – and can Sainz deliver at home?
Asked if he preferred being the hunter or the hunted, the championship leader said: "Well, I think we have been in only one position since the beginning of the season, which means we are hunted for now. I quite like this position to be honest, because it means that you are doing something right.
"But it is also true that it's two races that the gap is slowly closing down. But yeah, I don't really mind, to be honest, whichever position I am in – I just want to be the most competitive out there. And at the moment, it seems that Red Bull has the upper hand in the races."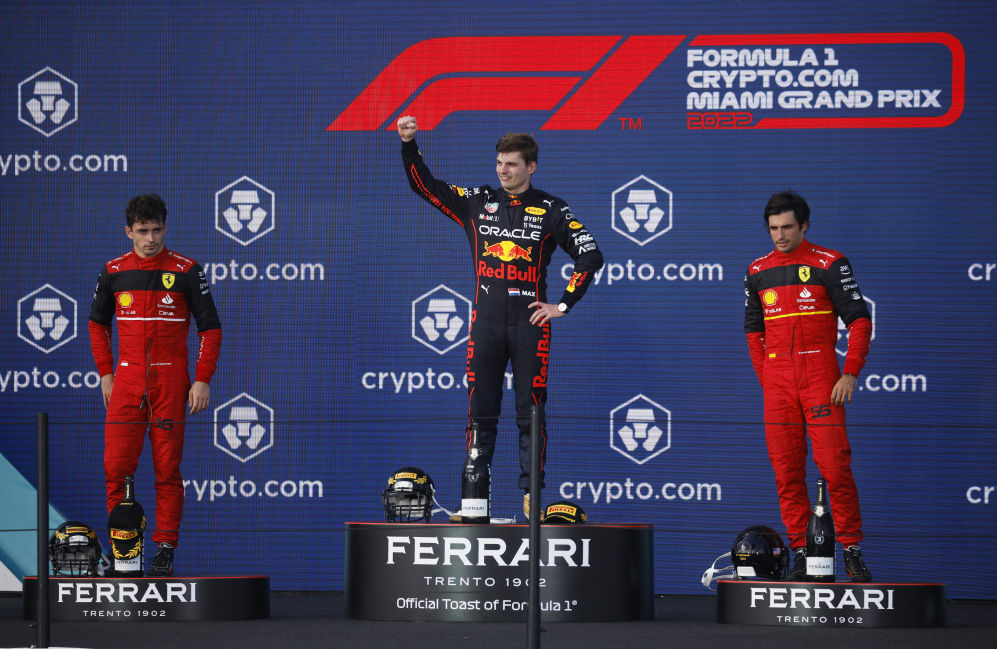 Red Bull are not expected to bring a significant upgrade package to Spain, having steadily upgraded their RB18 throughout the season, and their recent run of form has seen Verstappen and team mate Sergio Perez shrug off their painful retirements to put the squad just six points behind Ferrari in the standings.
"I like the position I'm in at the moment, knowing that the car is quick," replied Verstappen to the same question. "And for example, at the end of last year, of course, I was the one who was being hunted.
TECH TUESDAY: Charting Red Bull's 2022 upgrades before Ferrari aim to hit back in Spain
"That was actually not a great position because I knew that we didn't have the pace anymore. I knew it was going to be very tricky to the end. So yeah, just depends a bit on how competitive you are as well."
Verstappen is aiming to win his first Spanish Grand Prix since 2016 – Mercedes have won seven of the last eight races at Circuit de Barcelona-Catalunya – while Leclerc could become Ferrari's first Spanish GP winner since Fernando Alonso in 2013.