I've proved people wrong, says Raikkonen after stunning Austin win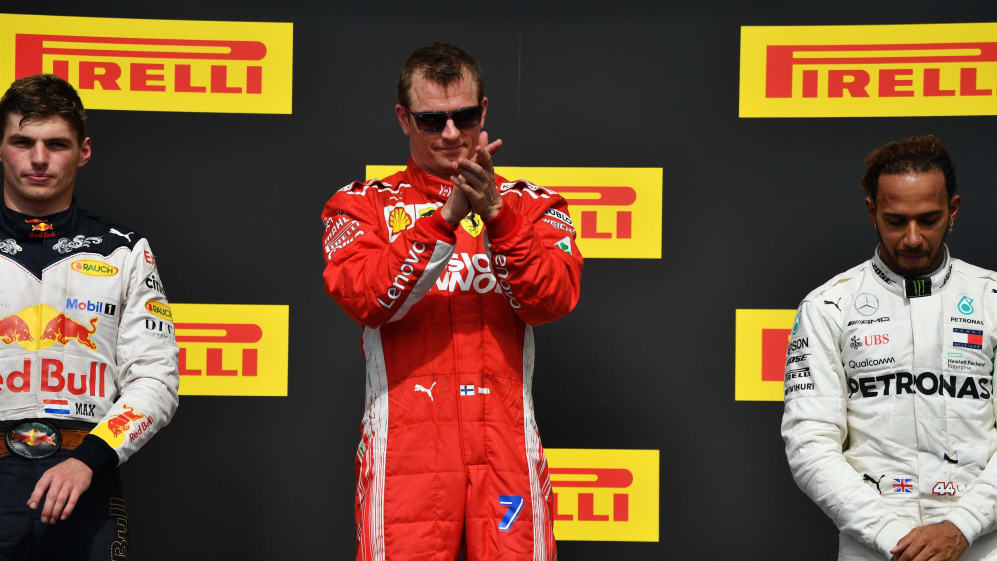 Two thousand and forty four days. That's how long it has been since Kimi Raikkonen last won a Grand Prix. Many questioned whether he could ever reach the top step of the podium again, but the Finn reckons his stunning drive to victory in Austin has answered those critics…
Raikkonen has come close to victory several times since re-joining Ferrari in 2014, but it was looking increasingly likely he would end his second stint with the team in red without another triumph.
But in the United States, the stars aligned and the Finn won his 21st career victory, and first since the 2013 Australian Grand Prix at Melbourne's Albert Park, with a stunning drive.
The key was the start, the Finn using his softer tyres to leap ahead of championship leader Lewis Hamilton. When the Mercedes driver pressured him, having pitted for fresher tyres, Raikkonen defended bravely, and then used his experience to manage the tyres and absorb more pressure in the closing stages.
Despite the impressive feat, Raikkonen – who took a big swig of champagne before spraying it on the podium - typically downplayed the result. "It's not a big deal for me, it's a much bigger deal for a lot of the people," he said. "If it comes, it comes; if it doesn't, it really doesn't change my life one bit.
"I'm happy we are here and that we win but I think the biggest difference is the way people look at you. If you look at people in a different way if they win or not, it doesn't make a lot of difference in my mind. But obviously I'm happy, just proving some people wrong is enough fun for me."
Raikkonen breaks Michael Schumacher's record for the longest gap between a first and last career win – Sunday is 15 years and 212 days since his first triumph in the 2003 Malaysian Grand Prix for McLaren.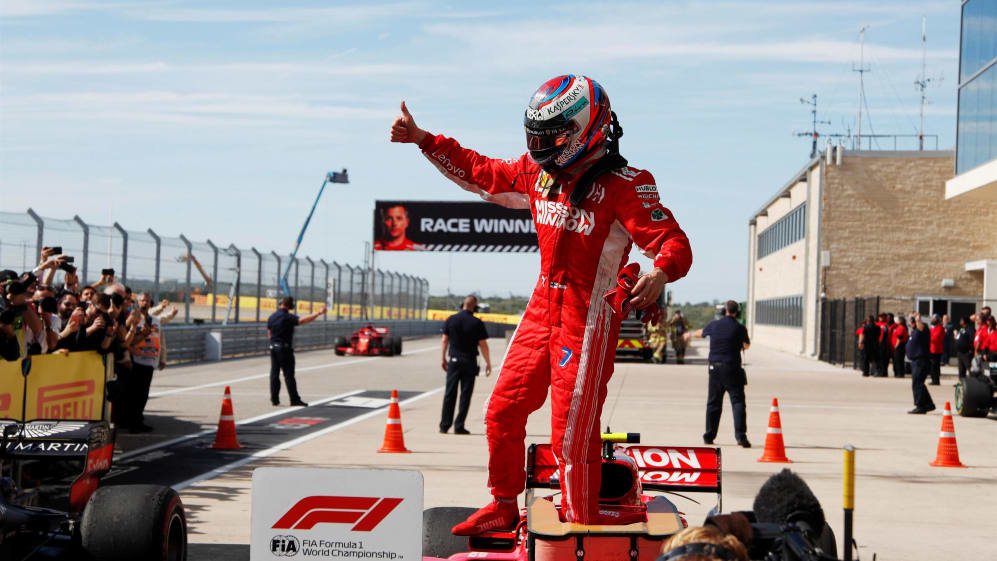 He also now holds the record for the biggest gap between races – 112 races and one DNS – as well as taking the accolade as the oldest race winner, at 39, since Nigel Mansell triumphed for Williams at the 1994 Australian Grand Prix.
But the Finn, who is heading to Sauber for the next two seasons, isn't worried about age. "I might be getting older but it was not too bad, we'll get a few years more and I enjoyed it," he added. "We're here to try to win it and I always try to do it, but it's not easy, otherwise everybody could do it.
"I think this weekend we've been pretty solid in many ways and I had a good feeling with the car. We'll see what happens in the next race but so far, I'm not complaining a lot. For sure we'll have fun tonight and then we go next week for the next one."
Inevitably, Raikkonen was asked if victory, on what was his 50th podium, proved Ferrari were wrong to replace him from next year but the Finn doesn't see it like that. He insisted he wants to join Sauber, whose factory is close to his home and will subsequently allow him more time with his family.
"I think people don't understand I'm actually very happy with where I'm going," he said. "I had my time with Ferrari, I won my championship with them, I won many races with them and for me, as a driver, I want different challenges, I want different things.
"I'm actually really happy to go there, it's roughly 40 minutes from my home, for sure my family will be happy and I'm happy to be with my family. I think it's probably the best thing and I wasn't at any point disappointed with the decision.
"The only thing that I was interested in was to know what was going to happen. I've been long enough in Formula 1 to know that it doesn't matter if you have a contract or not, things happen for different reasons. The end result is that I'm very excited about."