'I was completely gone' says Perez after lack of drinking water put him in 'surviving mode' in US GP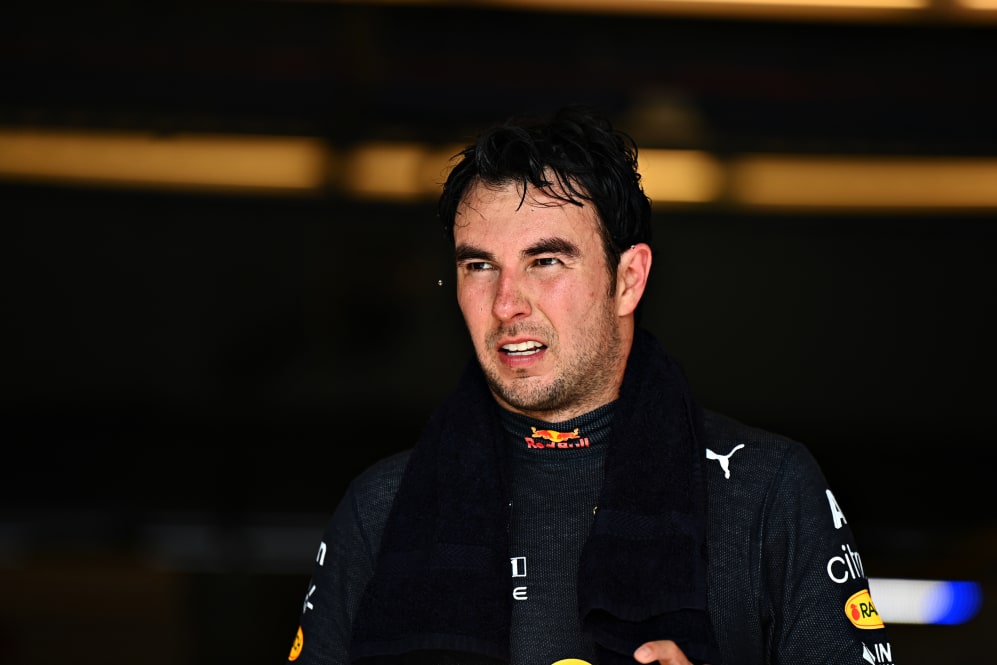 Sergio Perez said a malfunction in his drinking water system made the United States Grand Prix a race of survival above all, as he explained the scary symptoms he felt as he encountered dehydration on his way to the podium in Texas.
Perez discovered his drinking water system didn't work before the race began and appeared not to be worried about it on the grid – but 20 laps after the lights went out, it was a different story, as he recalled after finishing third.
READ MORE: 'The whole race, the pressure was on' – Verstappen explains how he held off hard-charging Hamilton to win in Austin
"It was crazy, yes. I wasn't feeling well this morning and from Lap 1 onwards I had no drink at all. It was extremely tough, already from Lap 20 I was completely gone," he said. "I had no strength, I was losing strength on my hands, strength on my feet, the vision as well was getting quite uncomfortable, and it was just a surviving mode: trying to keep up.
"It was a time that if I had bad moment, I wouldn't be able to control the car, so it was the longest race of my life, no doubt about that," he said.
However, in front of a large contingency of jubilant Mexican fans, Perez still managed to take the final podium spot and help Red Bull edge towards Mercedes in the constructors' championship – the gap now sitting at 23 points. And his home race is up next, too.
"Yes, that's the positive bit, you know – the energy from the people really kept me going, my family was here, I really wanted them to see me on the podium and yes I look forward to Mexico now," said Perez.
READ MORE: Verstappen brilliantly holds off Hamilton to seal victory at COTA and extend championship lead
"We have a good package; we will be strong over there. Typically, Red bull have been extremely strong in Mexico, so yes, I look forward to it massively and I really hope that we can keep going on the podium again," he said.
We've witnessed F1 drivers struggle with the physical strain of driving before, with reigning champion Lewis Hamilton admitting that the effects of Covid-19 were still affecting him in Abu Dhabi last year. But has Perez ever felt this exhausted after a Grand Prix?
"No, it's the first time – and, I hope, the last one," he replied.