Feature
Imola trophy designers explain concept of awards being auctioned to raise money for Emilia-Romagna flood relief fund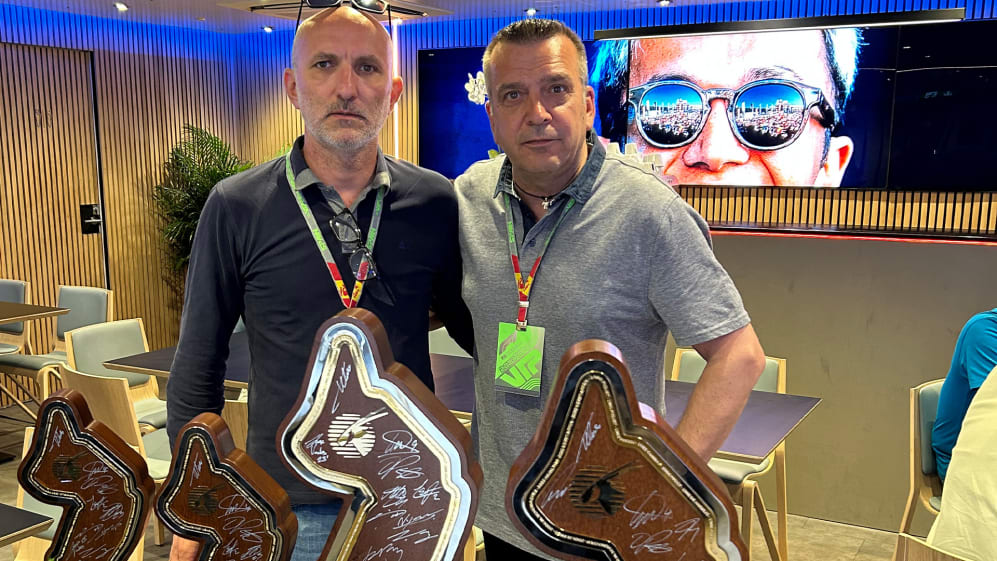 In partnership with the Automobile Club d'Italia and Formula Imola , F1 Authentics are helping to raise money for the Emilia-Romagna Region's Agency for Territorial Safety and Civil Protection by auctioning off the trophies – amongst other items – that the drivers would have received had the race in Imola gone ahead. One of the trophy designers, Stefano Zuech, is here to tell the story behind each trophy...
The 2023 Emilia Romagna Grand Prix was set to take place over the weekend of May 19-21, but due to severe flooding that had a dreadful impact on the region, Formula 1 took the decision to not proceed with the race.
READ MORE: Imola trophies, signed Ferrari Trento bottle and more to be auctioned by F1 Authentics to raise money for Emilia-Romagna flood relief fund
Along with the trophies, that are being signed by members of the Formula 1 paddock, F1 Authentics are auctioning off a number of exclusive items, with all the proceeds raised being given to help those affected in the Emilia-Romagna region.
And recently speaking about the concept of the trophies to Formula 1, Zeuch explained: "The main things that represents this trophy is the shape of Imola. As you can see in P1, P2, and P3 – and the constructors' – they have been engraved with all the names of the drivers that scored this position in the history of Formula 1.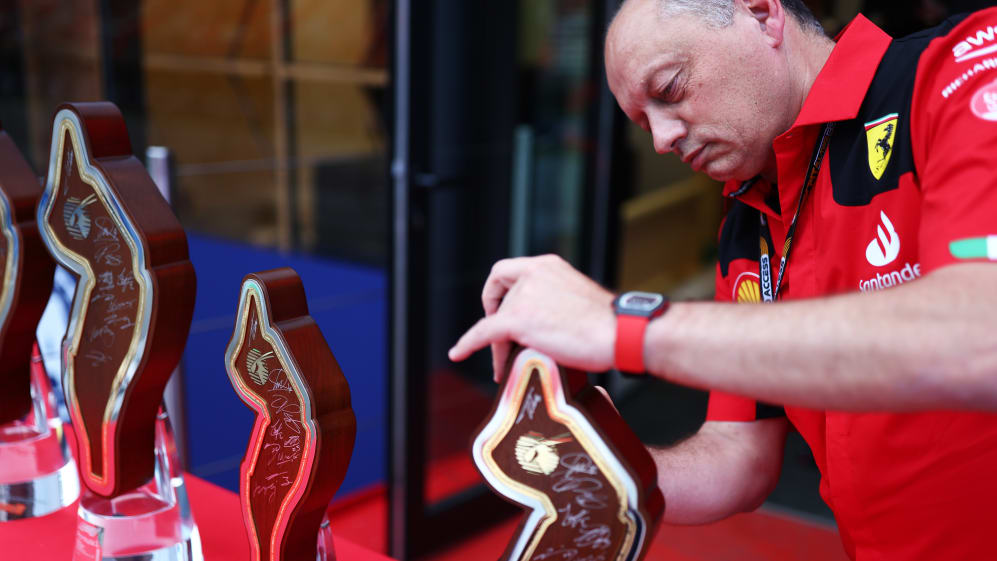 "This has been done because, just in case a young driver scores a P2 or a P3, they have the opportunity to have their names engraved here together with all the huge champions that scored the P2, and P3 positions in Imola's history.
"These trophies are actually a Hall of Fame of Formula 1 from the last 50 years. This is something that I'm sure gives extra value to these kinds of trophies.
READ MORE: Formula 1 to donate €1m to Emilia-Romagna Region's Agency for Territorial Safety and Civil Protection
"We have the Qatar Airways logo, it's pure 18kt Gold. This is special wood from Italy and every single piece is made by hand and the plaque as well. I'm sure that at the end of the day, it's a history of all the Formula 1 drivers of the last 50 years.
"For example, if you take the P2, in 1982, Villeneuve scored the second position, so just in case Lando or another guy, Albon, scored a P2 this year in Imola, his name is associated with Villeneuve. This is the concept of my designer Federico [Fondacci] and I when we decided to do the engraving."
Auction visitors can bid here or by following the link below