Improved Live Timing on F1.com from the Belgian Grand Prix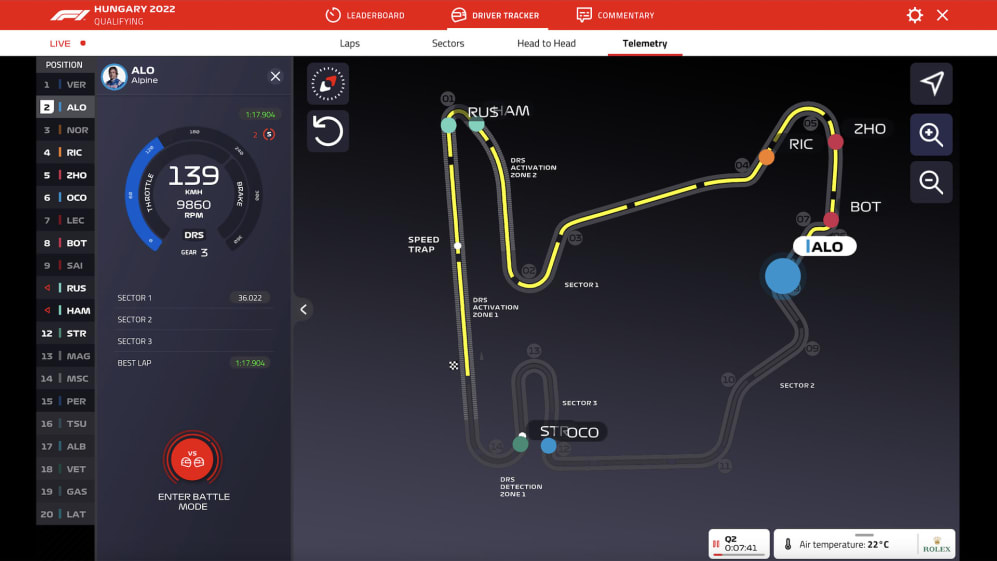 A new generation of Formula 1 cars are racing this year – and now Formula1.com users will be able to follow the action with the latest generation of our Live Timing service.
For the second part of the 2022 season, F1TV Pro and F1TV Access subscribers viewing Live Timing on F1.com will benefit from the wide range of features only previously available on the official F1 App – including full leaderboard, track segment and driver telemetry data, and an interactive circuit map with real-time driver tracker.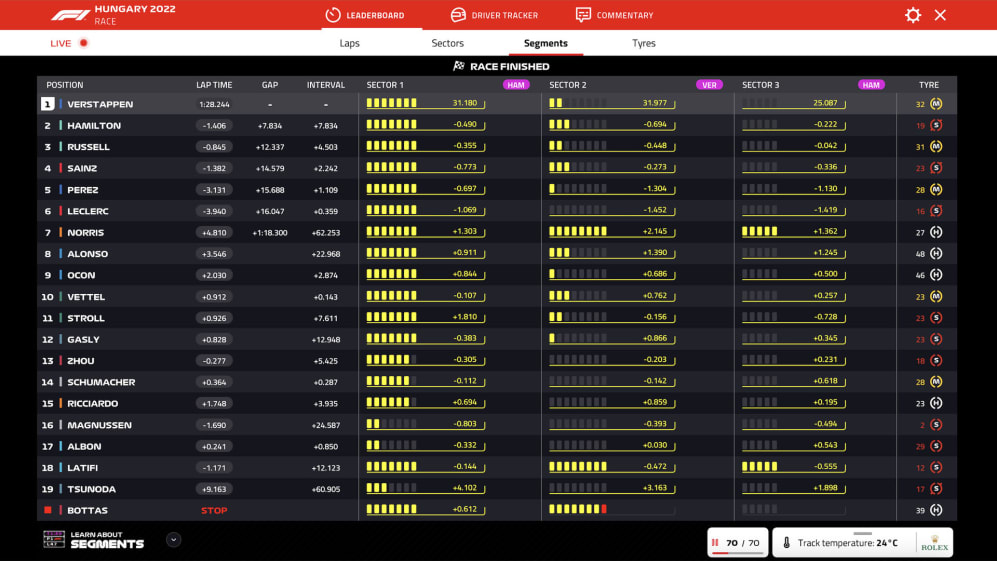 It's not just the Live Timing features that are now consistent across our website and app – you can now also log into both web and app Live Timing across all your devices using the same account.
And don't worry about having to instantly adapt to the new Live Timing service. Our older web version will remain available for a time, giving you the chance to provide feedback while familiarising yourself with the benefits of the new system.
Of course, however you choose to view Live Timing, our up-to-the-minute Live blogs remain available to all – especially handy for those trying to keep an eye on the action whilst on the move when you may have low connection speeds.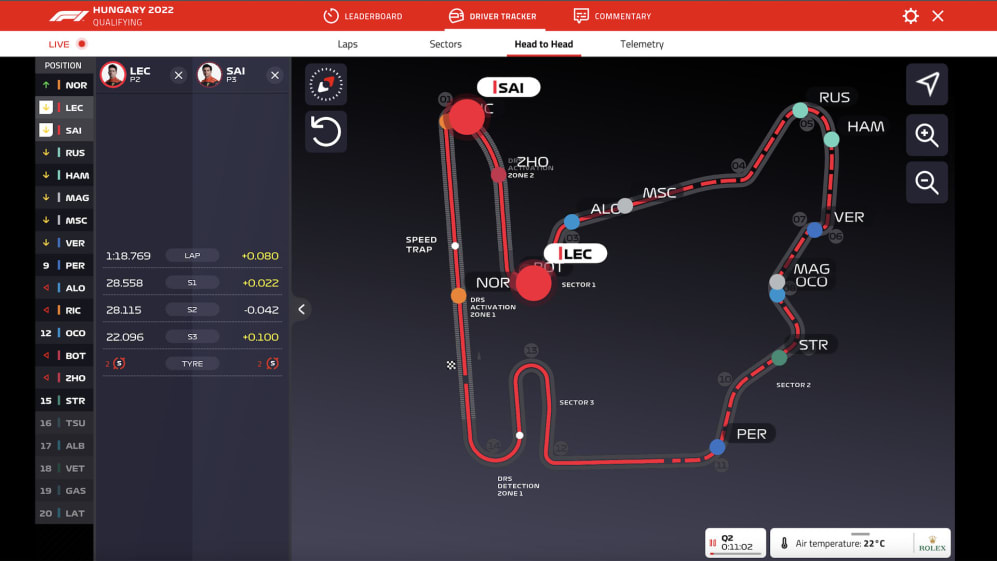 Looking ahead, we're always considering ways to get fans closer to the action and further Live Timing improvements and new features are part of the plan.
This includes upgrading some of the best bits of the old web version of Live Timing and adding them to the new version. Sign up to the F1 newsletter to hear about the updates.
Finally, we always like to hear your opinions and suggestions, so we've created a feedback board on the F1 Fan Voice site where you can tell us what you think of the new web version of Live Timing.