Feature
'It feels like grieving' – Claire Williams opens up on her family leaving F1 for good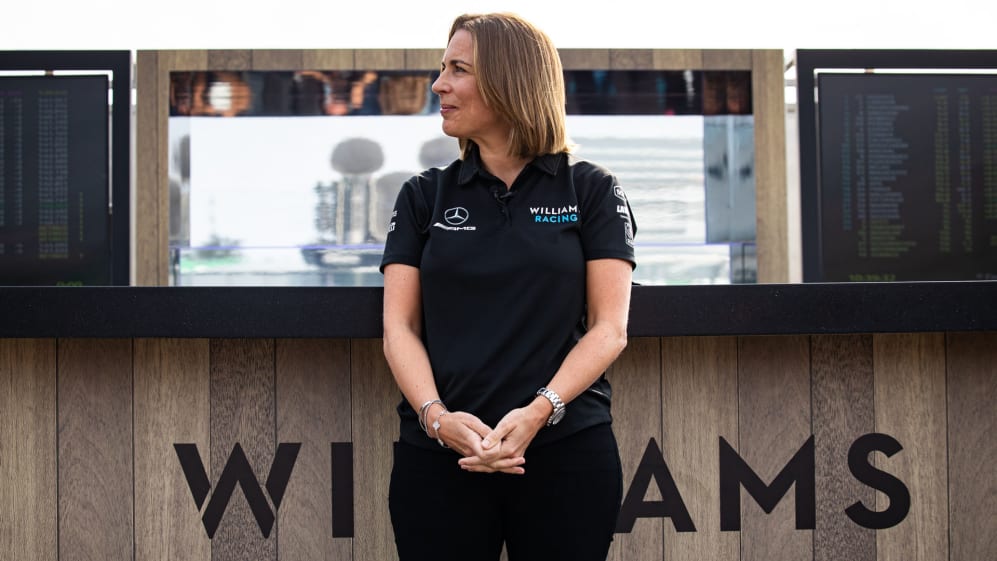 When Claire Williams walked out of the Monza paddock on Sunday evening earlier this month, the Williams family said goodbye to a sport they had made their home for more than 40 years. While the last few years have been among the team's weakest, Williams leaves the team in capable hands with financial firepower and the famous name intact.
Making an 'incredibly hard' decision
Williams is Sir Frank Williams, his family and his partner in crime Sir Patrick Head. It was what Sir Frank dreamed of when he was in boarding school, reading books about motor racing and imagining he was a Grand Prix driver. Racing was in his blood, it is what he lived for. That infectious love absorbed his wife Ginny and his children, particularly Claire and Jonathan. So to let go of what had become part of the family was, as Claire puts it when we speak, "incredibly hard".
READ MORE: Sir Frank Williams: 50 years as a Team Principal
She adds: "We have always put our team first. We've always done that through the four decades we've been racing in this sport. This team has always been in our heart, the very centre of our family. We have always put it first, so making that decision was relatively easy in that sense simply because we wanted to make sure the team had a strong future, that it was going to survive, that it was going to go on to great success."
The team had no shortage of offers but the family and board decided to go with private investment firm Dorilton Capital, as their offer ticked all the boxes.
"They are certainly passionate about the team," says Claire. "They certainly have the financial fire power that this team needs in order to take it back to the front of the grid, and as a family, that's all we want for our team. I feel we have protected our people, protected our name in F1, and this is the right decision for us."
READ MORE: What does new ownership mean for Williams? All the key questions answered
A great sense of pride
Once the decision had been made to sell the team, Claire had another choice to make. Did she want to stay on and run the team or leave the project, along with her family? She went back and forth, but at Spa, she decided to step away.
"The legacy this family leaves behind in this sport is extraordinary," says Claire. "What Frank achieved with Patrick by his side over many years is nothing short of incredible. My dad came from nothing in F1. He had nothing except a dream and he managed to create this extraordinary team that so many people around the world love, not least the people within it.
READ MORE: Williams appoint Simon Roberts as Acting Team Principal
"We go out maybe not having had the best few years in the sport, but those few years certainly shouldn't define us. We've won 16 world championships, we've made seven drivers world champion, we have won more than a 10th of all grands prix ever staged in the course of this sport's history and that really is a wonderful legacy to leave behind and one we will always be incredible proud of."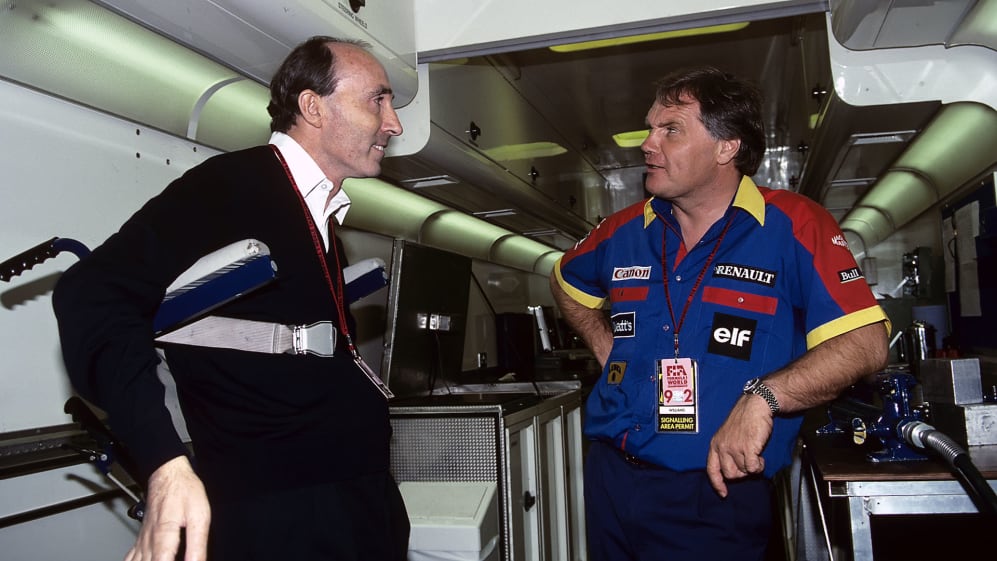 Ginny's influence was invaluable
Sir Frank has been the face of Williams, but his late wife Ginny – who passed away in 2013 following a battle with cancer – was hugely influential in the team's success, from putting her own money into the team to holding everything together when Sir Frank had his serious accident.
"A lot of people probably don't knew the instrumental role my mum played in Williams," says Claire. "If it wasn't for her money in the beginning, my dad would never have achieved his dream and this team wouldn't have gone on to achieve what it did. She was always there behind the scenes.
READ MORE: Claire Williams gifted nose and front wing assembly from 2014 car as family bows out of F1
"She always said she was Williams' biggest fan. She really was. Just like the rest of our family, she cared deeply for the team. We have always carried her with us. We have her logo, that we created when she died, on our race car. We have pictures of her all round our motorhome. She leaves an incredible legacy in this sport as well."
Formula 1 was Sir Frank's 'oxygen'
Sir Frank has proved time and time again that he is a fighter, stubbornly refusing to give up no matter the obstacles placed in front of him - both on and off the track. It's why he leaves F1 with his team the second most successful of all time in terms of constructors' championships. The way he went about racing, and the family atmosphere he and his family created, has earned the team a legion of fans that have remained fiercely loyal. It's often said that Williams is everyone's second favourite team.
"Maybe I'm a little biased, but following the messages I've received after we released the news, I know that Frank touched the heart of many people, not just those people who have worked for him in the paddock, who work for him now at Williams but the fans around the world," says Claire.
READ MORE: Williams family to step aside from running of the team after Italian GP
"He really is an inspirational character, coming from nothing to build this great team but also himself, he's been through some very difficult times in F1, losing drivers and the car accident he had. But Frank's passion has always been his team, it's always been about going racing, whatever that might be – at the front or the back – he just loves it.
"He has always said F1 is like oxygen, it fixes you and I think for so many of us in the paddock, that is true. He really is and always has been my hero and I know people will never forget the legacy he leaves behind and what he contributed to this sport over so many years."
A new chapter lies ahead
Claire has been involved in motor racing from the day she was born. She's known nothing else. So the next chapter in her life is a step into the unknown, and it's why she says it will take some time to get over the loss of F1.
"We're very happy the new owners believe so strongly in the heritage of this team, and respect the name," she says. "It is a reason why we chose them to be the new owners, they are going to continue that – the team will carry the Williams name going forward into the future and that's wonderful, but I think for us, we probably need a little time to get over this. It feels like grieving for us.
READ MORE: Russell and Latifi insist they have faith in new owners as Williams family step down from the team
"I'm sure there will be at time when we do turn on the TV on a Sunday afternoon and watch it because that's what we've done for the past 44 years, but all we'll be doing is wishing this team well. All the people in this team deserve to have success – and we hope that that comes for them in the very new future."