'It was only a matter of time' says Verstappen after historic first pole in Hungary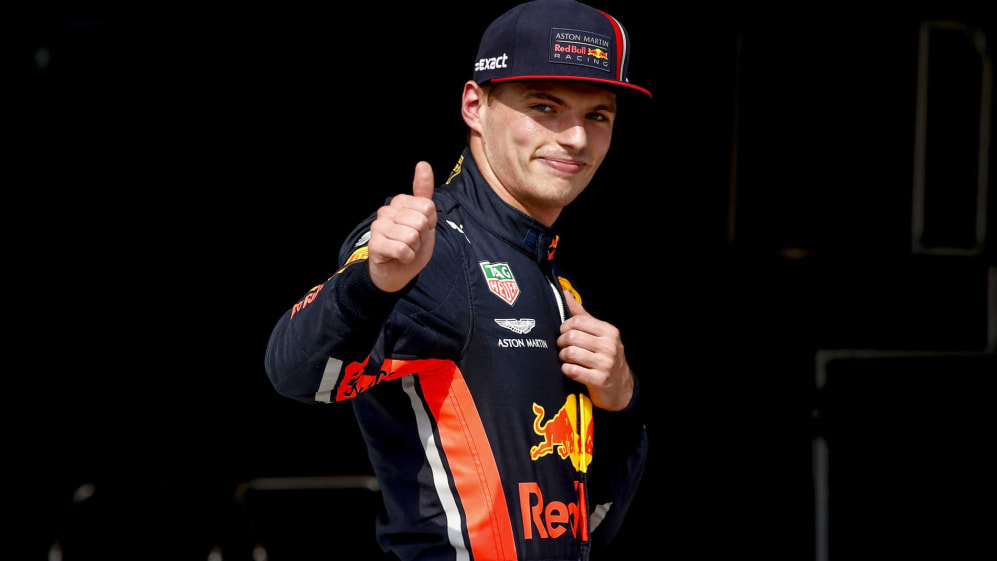 For all Max Verstappen's brilliance, one thing lacking from his impressive CV was a Formula 1 pole position. The Dutchman righted that wrong in sensational fashion in Hungary but admitted he knew it was "only a matter of time" before he ticked the box…
The Red Bull driver has been in sensational form of late, winning two of the last three races, but while his RB15 has been impressive in race trim, it has been left wanting over one lap. But at the low-speed Hungaroring, Verstappen was more than a match for his rivals – and he seized the opportunity to take pole by just 0.018s from the Mercedes of Valtteri Bottas, with Lewis Hamilton third.
What is the overriding emotion now that you've finally got pole? "That people will stop asking me that question," he said with a smile. "For me it never really mattered. I knew it was a matter of time, you need luck sometimes as well. Of course I made mistakes to miss the pole position shot but today we got that so I'm very happy with that.
"It's incredible. The car felt good all weekend and then, of course you know it's always going to be hard in qualifying, but yeah we managed to do it. A big thank you to the team, the car was flying out there in qualifying, it was incredible.
"I'm very happy about today. There is still a race to do and that's at the end of the day the most important, but for me today was an important one. It's a very nice one and also a great one for the team."
Red Bull Team Principal Christian Horner was unsurprisingly full of praise for his leading charge. "Max was on fire this afternoon and quickest in pretty much every section of the qualifying," he said. That last lap was stunning, he needed to nail the last corner because I think Valtteri was probably slightly ahead at Turn 13, but he nailed it and pole position, yeah fantastic for him to get his first pole."
Horner also hailed the team effort, with power unit supplier Honda making big gains this season, while the chassis development has been strong, too, particularly since they introduced the update at their home race in Austria.
"All credit to Honda we couldn't do this without them," added Horner. "To get the pole here is incredible. It's great for them and a great team effort . You know all the engine guys in Sakura and Milton Keynes are doing a fantastic job and you know that enables us to get on the front row here and pole position."
Verstappen added: "Since Austria where we introduced a few crucial updates, the car has been a lot better. Then we kept bringing new parts, maybe not as major as that one, but it gained me a bit of a better feeling with the balance and that's what we were looking for. I guess it shows today on a track where you need a lot of downforce."
Pole for Red Bull in Hungary was only their fourth in the hybrid turbo era, which began in 2014. It was also the first for Honda since their return to F1, their last coming in Australia 2006 courtesy of Jenson Button.
Verstappen may not have managed to become the youngest pole-sitter of all time, instead slotting in at number four, but he is the 100th in history. The question now is can he convert it into his third win in four races?