'It was the best day of my life' says Leclerc on 2019 Italian Grand Prix win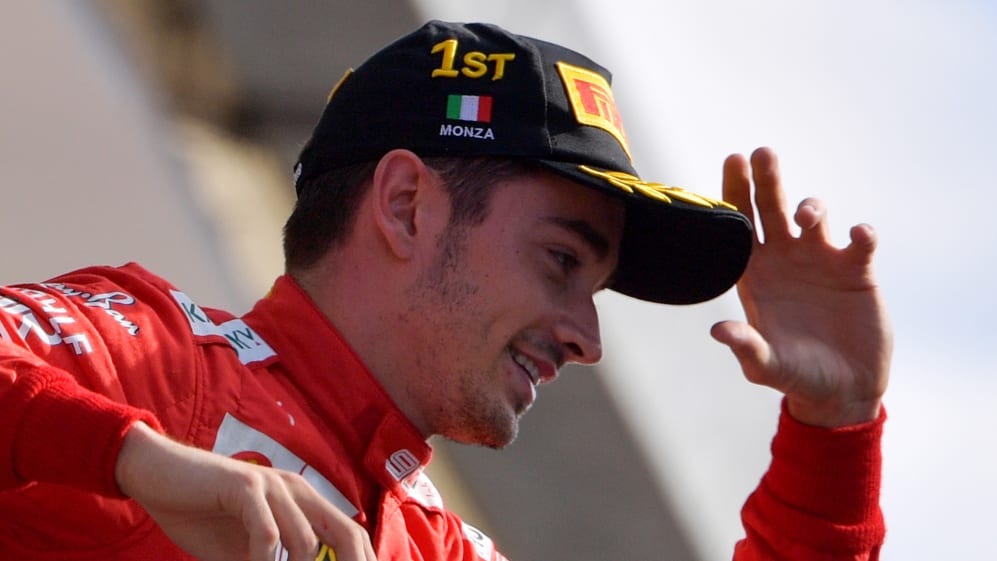 Charles Leclerc explained the incredible pressure and relief of winning Ferrari's home race, the 2019 Italian Grand Prix, in a timely appearance on F1's latest Instagram Live on Saturday – and revealed just how many times he's watched the race since winning it...
Thousands tuned in for the Q&A with Ferrari's youngest Grand Prix winner before the epic 2019 race at Monza was streamed live on F1's YouTube and Twitch channels and F1.com on Saturday afternoon.
Reflecting on what was his second win for the Scuderia, Leclerc said: "It was the best day of my life, without a doubt.
"It was very, very special – so many people cheering for one team, the team I'm in – and such a special team, which is Ferrari…
"The whole week was building up to that moment, and to finally win this race was crazy. [When I was] on the podium there were hundreds of thousands of people and 99% were wearing red… and they started singing the national anthem. It was a very special moment."
It was also Ferrari's first home win since 2010 and their 19th at Monza, but Leclerc said the pressure was on way before the lights went out on Sunday.
ALTERNATIVE HISTORIES: What if Hamilton hadn't joined Mercedes?
"It's the first time in my career that I had so much pressure," he said. "The weekend starts on the Monday, the race weekend, with a lot of activities. On the Tuesday or Wednesday we were in Milan, [there were] so many people.
"You could really feel that the whole country, the whole of Italy is with you and behind Ferrari in general, and you can feel they absolutely want you to win."
But Mercedes very nearly rained on their parade, with Lewis Hamilton and Valtteri Bottas pushing the lead Ferrari hard in a nailbiting battle.
"Then the race, on Sunday, was crazy," continued Leclerc.
"I had Valtteri [Bottas] less than one second behind me for the whole race and then Lewis [Hamilton] arrived towards the end and started to push me too.
READ MORE: 'The new generation get away with a lot more' says Hamilton after tense Leclerc battle
"It was very difficult to stay focused and I could see the Italian fans cheering in the grandstands; I was trying to force myself not to watch the fans in the grandstands and keep watching the track.
"But when I finally won it was a relief, it was a really special feeling."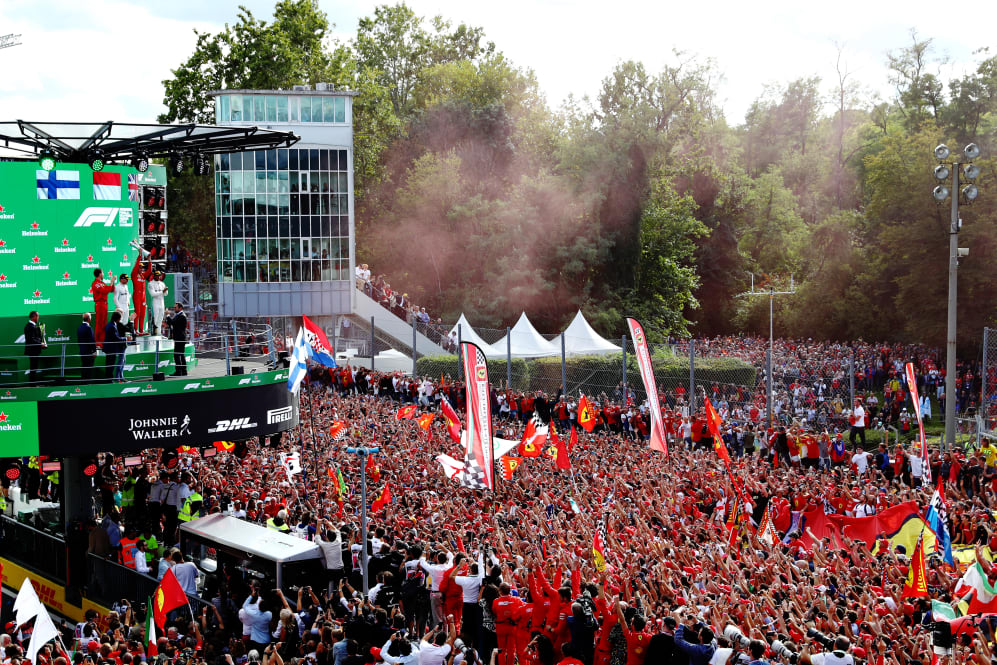 Has Leclerc watched the race since he won it last year? You bet.
"Twice," he said. "In English and Italian."
"I know what happened in the end, so I guess that helps [with the suspense].
"But of course it still gives me chills every time I see the end of the race, and it's always very special to watch it back," he said.