'It will be hard for us to beat Ferrari in the dry' says Verstappen after Friday running in Hungary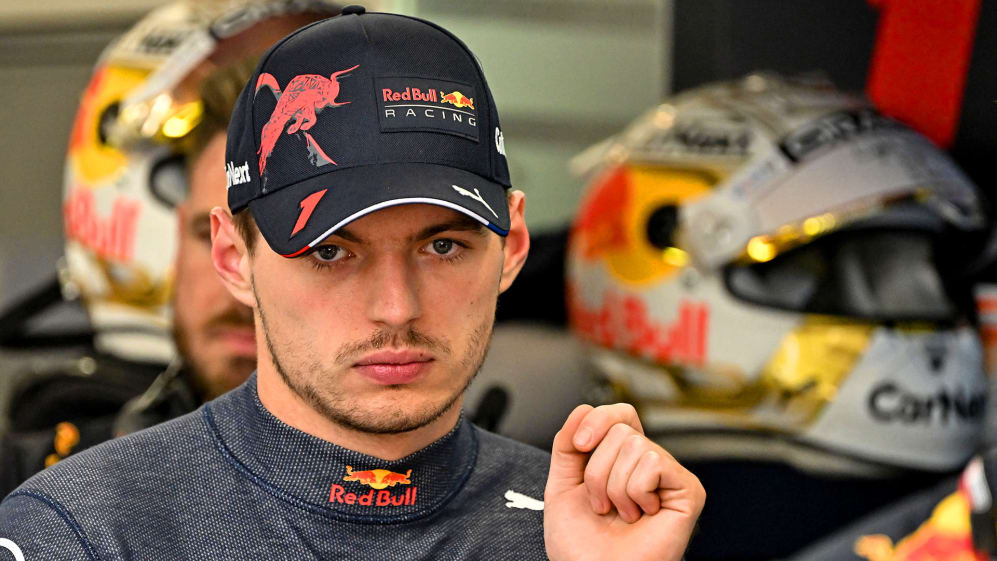 French Grand Prix victor Max Verstappen could manage no higher than P4 in Free Practice 2 of the Hungarian Grand Prix weekend – with the Dutch driver casting serious doubts over whether Red Bull could take the fight to the Scuderia in dry conditions at the Hungaroring.
Verstappen finished second to Carlos Sainz in FP1 early on Friday afternoon in Hungary, ending up just 0.130s adrift of the Spaniard. But a more challenging FP2 – during which he complained of oscillations that he termed "a joke" on his Red Bull RB18 – saw Verstappen take P4, 0.283s off leader Charles Leclerc, and also slower than Lando Norris and Sainz.
FP2: Leclerc heads impressive Norris as Ferrari sweep Friday sessions at the Hungaroring
"A bit tricky as expected around here," said Verstappen at the end of Friday. "Just trying to find a balance from high to low speed. Sometimes it worked a bit better, sometimes a bit more tricky but a bit of work to do.
"I think [Ferrari] are a bit ahead of us," he added. "I think it will be hard for us to beat that. But I think overnight we will try to close the gap as much as we can and see what the weather will give us as well tomorrow… I think in the dry we can't compete, so maybe in the rain we can, who knows?"
Asked, meanwhile, if he'd been impressed by Norris and McLaren's second-place time in FP2, Verstappen replied: "They looked of course competitive – but, of course, our main target is Ferrari."
Sergio Perez appeared to have a tougher time of things, failing to get within six-tenths of Verstappen all day, as he finished P6 then P9 in Friday's sessions. But Perez seemed confident of turning things around for Saturday, when heavy rain is expected to hit the Hungaroring.
READ MORE: 'It's going to be a tough weekend' – Mercedes drivers lament 'difficult Friday' in Hungary after failing to crack top-7 in FP2
"It was a day of trying very different bits, to definitely get comfortable with the car," said Perez. "I think we got a good idea, a good understanding of the day, so hopefully tomorrow we can be able to show what we learned today… but certainly the Ferrari looked very strong today.
"I think there is some good understanding of today's day. We just have to put everything together for tomorrow," added Perez. "I think [Ferrari] are definitely very fast. Hopefully, tomorrow, a bit of rain – so things can be a bit more mixed. Hopefully tomorrow we can be up there."