Feature
Italy stats – Hamilton first back-to-back winner in 2017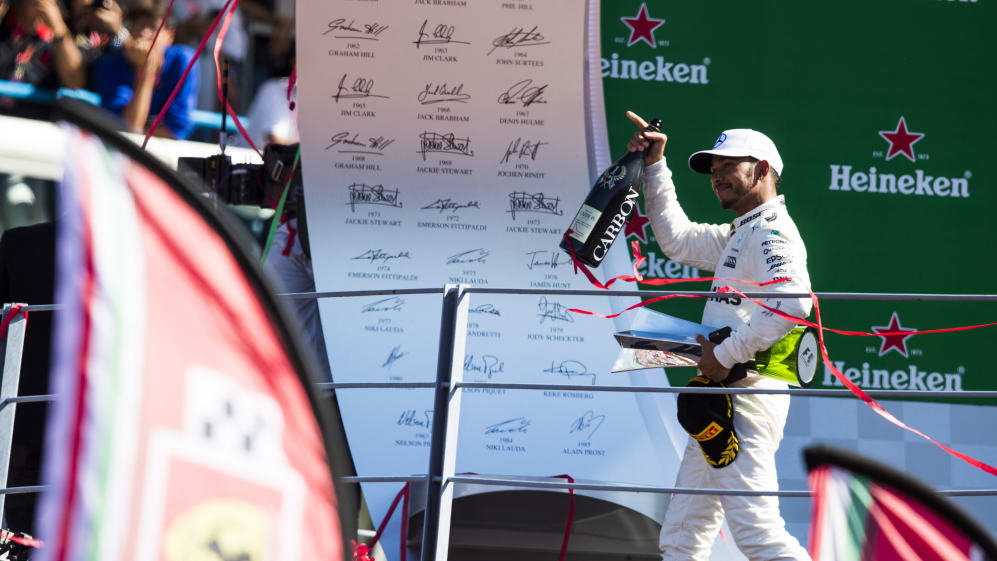 What a week it's been for Lewis Hamilton. Not content with rewriting the record books and taking victory in Belgium, the Mercedes driver took further statistical strides in Monza…
After surpassing Michael Schumacher to become the all-time leader in pole positions on Saturday, Lewis Hamilton converted his 69th P1 start into his sixth victory of the season on Sunday, becoming the first driver this year to score back-to-back victories.

The Briton has now won three of the last four races in Italy and four at Monza in total, putting him one behind Michael Schumacher for victories at the 'Temple of Speed'.

And speaking of Schumacher and speed, Hamilton's winning average speed of 243.626 km/h (151.382 mph) is the fifth fastest of all-time, making the 2017 Italian Grand Prix the quickest race in F1 since the 2006 edition, which was won by Schumacher at an average of 245.814 km/h (152.742 mph).

With victory number 59, Hamilton continues to edge closer to Schumacher on the all-time wins list too, though perhaps more importantly for the Briton he now leads the world championship for the first time this year. The last time he was atop the drivers' standings was at exactly this point last season when he led Nico Rosberg by two points heading to Singapore.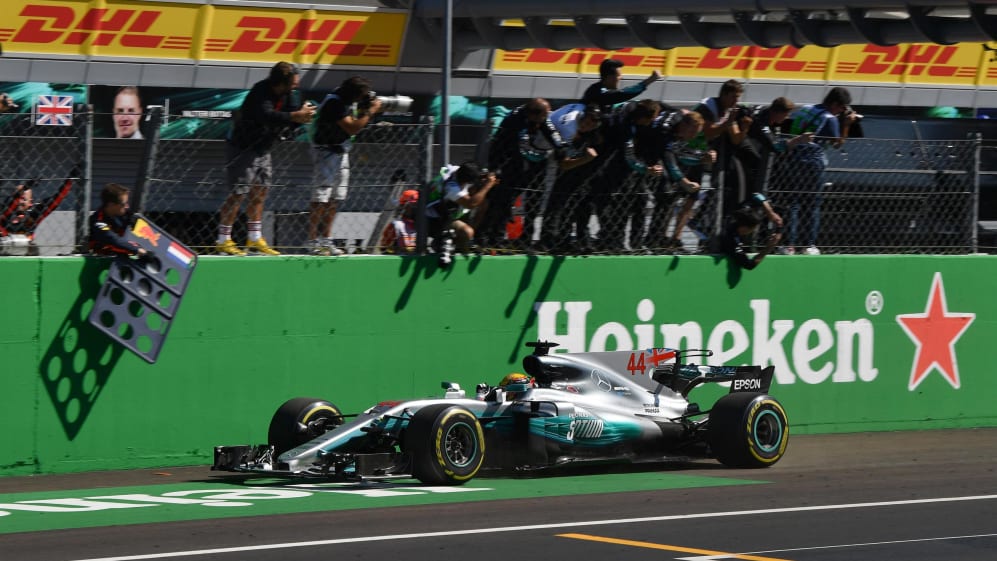 Valtteri Bottas finished behind Hamilton to complete Mercedes' third one-two of the season. The Finn has now moved onto 18 podiums, which is one more than 1982 world champion Keke Rosberg managed in his career. Kimi Raikkonen (88) and Mika Hakkinen (51) are the only Finns with more.

Ferrari's 70th anniversary weekend didn't go quite as well as they'd hoped, but Sebastian Vettel was able to bag his tenth podium of the season, becoming the first driver into double digits this year. He and Hamilton are both now on 18-race points streaks, dating back to last year's Japanese Grand Prix.

Daniel Ricciardo came close to catching Vettel for third, but in the end had to content himself with P4 – a rise of 12 places on his starting position. The Australian also captured fastest lap for the first time this year and Driver of the Day honours for the second time. The last time RIcciardo won the fan-voted award? Britain, when he staged a similar charge from P19 to P5.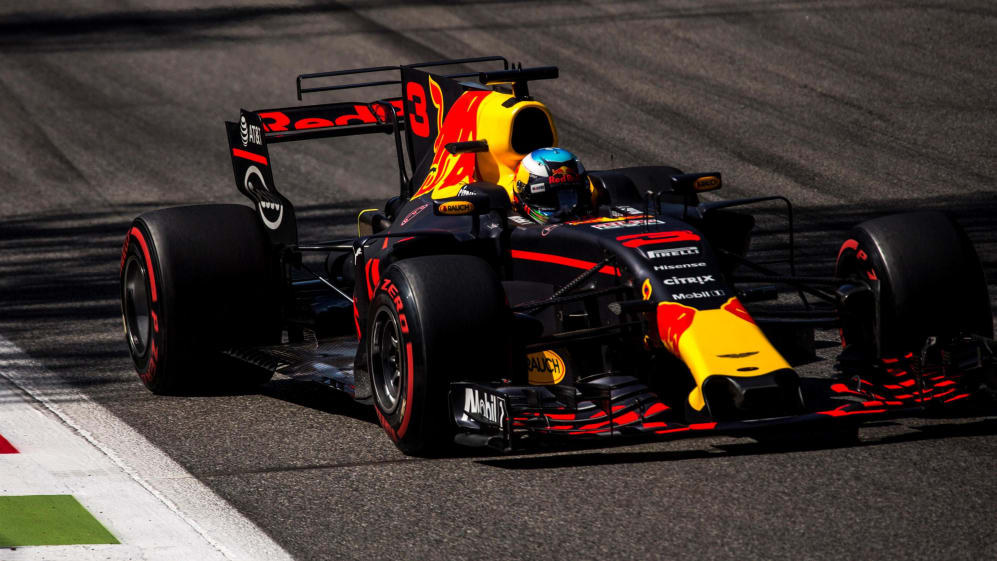 Esteban Ocon's sixth place finish means the young Frenchman keeps up his remarkable record of having only missed the points once this year, while team mate Sergio Perez came home ninth for Force India's 10th double points haul of 2017. Only Mercedes (12) and Ferrari (11) have more.

Williams were another team to get both cars home in the points, with Lance Stroll and Felipe Massa finishing seventh and eighth. That, however, is only the second time that the Grove-based squad have managed the feat this year.

Starting race 13 in P13 at the wheel of an RB13, Max Verstappen might have been expecting more bad luck - and he got it when he suffered a puncture after clashing with Felipe Massa. Still, the Dutchman was able to salvage tenth place after taking the chequered flag for just the seventh time this year.

Verstappen continues to rank bottom in raced laps this season with 457, but he gained ground on the two men above him as Fernando Alonso and Jolyon Palmer recorded respectively their ninth and fifth DNFs this season.

Stoffel Vandoorne joined team mate Fernando Alonso in retirement, meaning McLaren have now had four double DNFs in 2017 – hardly a statistic to be proud of. They can only hope Singapore will be better...