'It's business as usual' – Claire Williams says she remains in charge following the team's sale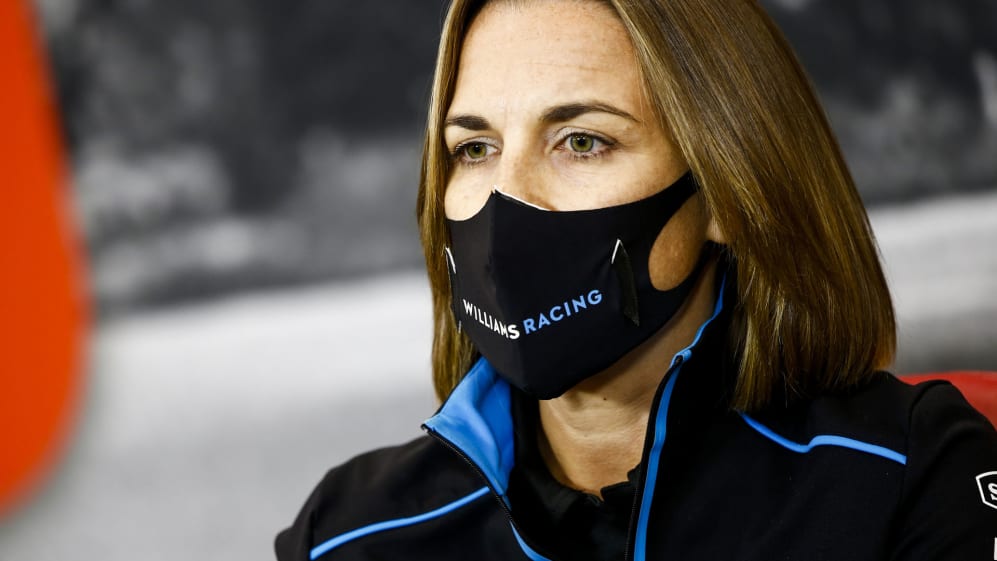 Formula 1 was rocked by the news last week that the Williams family have opted to sell their iconic team to a private investment firm – but for now at least, Deputy Team Principal Claire Williams says she will continue to run the British squad…
Williams have spent the last three months embarking on a strategic review, assessing a variety of bids for investment in their team – and they ultimately went with Dorilton Capital, selling 100% of the team which in turn means founder Sir Frank, who started the outfit more than 40 years ago, no longer holds any shares.
The Williams brand will remain in Formula 1, with the new owners now working with the current management to discuss the future and how best to direct new funds.
READ MORE: ANALYSIS – What does new ownership mean for Williams? All the key questions answered
As it stands, Claire confirmed she will continue to run the team day-to-day, as she has done since becoming Deputy Team Principal in 2013, with her father remaining in his post.
"This is very early days obviously, for the moment it's business as usual," said Claire, during Friday's press conference at Spa ahead of the Belgian Grand Prix. "I'm here in my capacity that I was running the team in Barcelona and the races prior to that and that will continue to be the case."
I'd be lying if I said it hasn't been emotional over the past few months
When asked about the future of Mike O'Driscoll, the team's CEO, Claire replied: "Exactly the same, it's business as usual."
It marks the end of an era at Williams, with the family relinquishing shares in the company – and Claire admitted how tough the decision had been.
"I'd be lying if I said it hasn't been emotional over the past few months," she said. "But it has been a few months, so we have all managed to get our heads around it, and this can only be a good thing for Williams.
"We have always put the team first. At the heart of the Williams family, we put our people first and the success and future of our team first in the decisions we make . It was a no brainer for us. The team needed the investment and it now has a bright future under its new owners."