'It's the first time I've been hooked up here' – Ricciardo says homework key to strong Friday in Sochi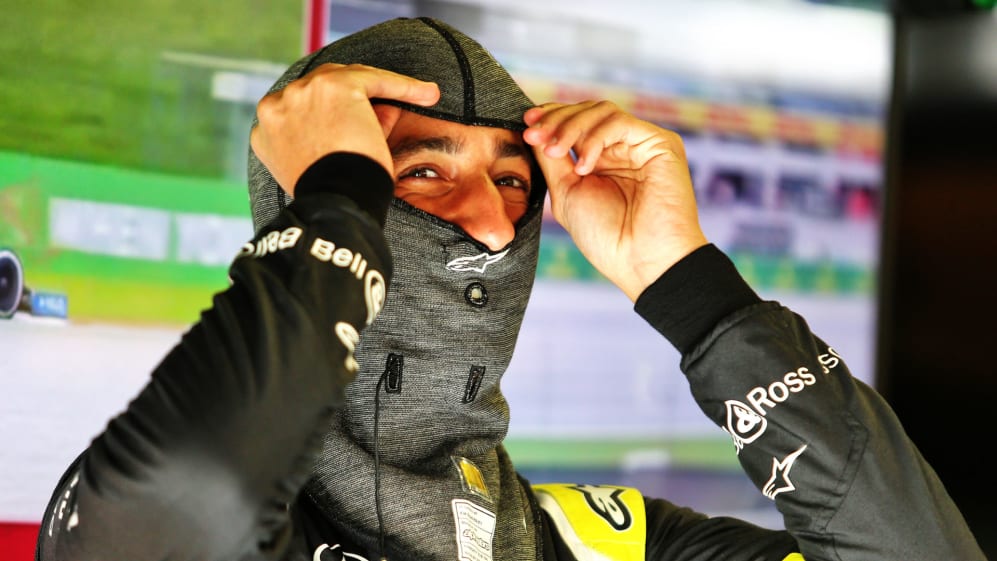 Daniel Ricciardo said in the build up to the Russian Grand Prix weekend that the Sochi Autodrom was a track he'd never managed to "gel" with. But the Australian appeared to be gelling just fine with the circuit on Friday, as he spent the entire day running in the top three – an achievement he credited to homework he'd done on the circuit in preparation for the weekend.
Ricciardo was the closest rival to session leader Valtteri Bottas in Free Practice 1, while he followed that up by going P3 behind the Mercedes pairing of Bottas and Lewis Hamilton in FP2 – albeit 1.058s off the pace of the Silver Arrows. And Ricciardo, who's never finished higher than sixth at the Russian venue, was clearly buoyed by how his day had gone.
"It was probably the first time I've ever really been hooked up around here," said Ricciardo at the end of Friday's running. "It felt good! The first run this morning… I was on it, and stayed on it for the rest of the day, so really happy with another good Friday.
READ MORE: Bottas heads Hamilton in second practice at Sochi as Ricciardo impresses in P3
"[The car] was good really out of the box, we didn't make too many changes today," he added. "I did quite a bit of... homework, let's say, after last year. I was a bit off the pace and trying to understand what we could do, and I think with myself and then changing the car a little bit more to suit what I felt I missed last year, we're in a good place."
Asked, meanwhile, if he felt he could maintain his top three pedigree all the way through the weekend and claim the podium that has so far remained just out of reach this year, Ricciardo replied: "If we could put it here in quali, then for sure, I'd be confident of that, but I think there's all the cars that are around two or three-tenths of us – I'm sure that'll be the battle tomorrow. I think it's all going to close up, so if we can get to stay that tenth ahead, we'll look alright."
On paper, Ricciardo's Renault team mate Esteban Ocon appeared to struggle on Friday relative to the Australian's performance, as he ended up over half a second adrift in P9 in FP2. But the Frenchman revealed that some experimental running from Renault had contributed to that deficit – and was confident that he had pace in hand to close up to his team mate on Saturday.
READ MORE: Domenicali to become new CEO of Formula 1, with Carey becoming non-executive chairman
"There's a few things," said Ocon when asked about the differences between his and Ricciardo's set-ups on Friday. "I won't go into details, but we had a few different characteristics in terms of aero, and a few different things in terms of engine as well. So a few things different, but we know where we are, we know the pace looks promising.
"We have the potential of doing properly well this weekend. It feels good, we did plenty of testing, so we'll have to analyse properly. But tomorrow, it's up to us to put everything together and make it happen."