'I've hit speed bumps before' – Hartley vows F1 exit will make him stronger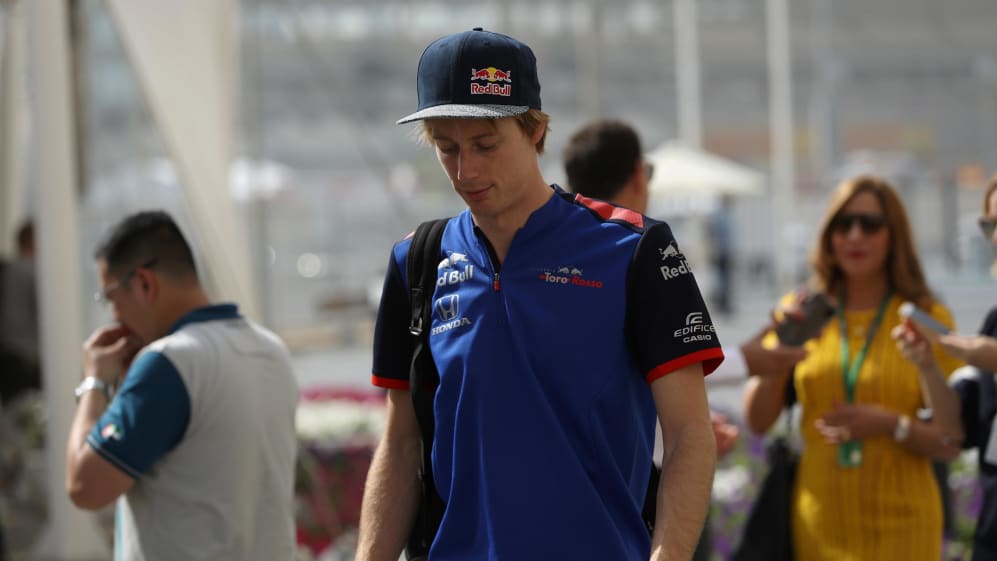 He was the feel-good story last season, making his long-awaited Formula 1 debut for Toro Rosso seven years after being dropped from Red Bull's vaunted young driver programme. But Brendon Hartley suffered yet another setback on Monday, with the news that Alexander Albon will take his 2019 seat, and the Kiwi was left 'feeling I have unfinished business in F1'…
Hartley was highly-rated when he arrived on the F1 scene, performing testing duties for both Red Bull and Toro Rosso, but he ultimately lost his backing by the Austrian energy drinks giant in 2010.
However, he rebuilt both his career and his reputation as a sportscar ace - with both a world title and a Le Mans victory - and was handed a Toro Rosso drive for the final four Grands Prix of 2017. Those performances ultimately persauded the Italian squad to hand him a full-time drive this term, partnering fellow rookie Pierre Gasly.
Things didn't exactly go to plan for the Kiwi, though, finishing second from bottom in the drivers' standings with just four points, and after being replaced by the team in favour of Albon this week, Hartley has spoken out for the first time over his F1 exit.
"I left the [Yas Marina] circuit on Sunday with my head held high," Hartley wrote on Twitter. "I'm very proud of my story and my journey so far but I'm left feeling I have unfinished business in F1.
"For the moment, that has been put on hold. I've hit speed bumps before and I am a strong believer that tough situations make you stronger. It also helps that I have a great NZ [New Zealand] support crew, friends, family and wife.
"I also want to thank my trainer Rich and almost all of the 500 strong Toro Rosso staff who I have stood beside and have enjoyed working with this season, all of the engineering team, the mechanics, marketing, PR, logistics, hospitality crew, factory staff and of course all at Honda Racing.
"I really do appreciate the support I have received from fans across the globe this year, I still have plenty more pages to write in my story and I will make the most of the opportunities in the next chapter."
Hartley's final race for Toro Rosso, the Abu Dhabi Grand Prix, saw the New Zealander come home 12th, after a damaged wing forced him to pit on the first lap. You can hear his thoughts on that race below...