Podcast
Jean Todt on rebuilding Ferrari, heading the FIA and more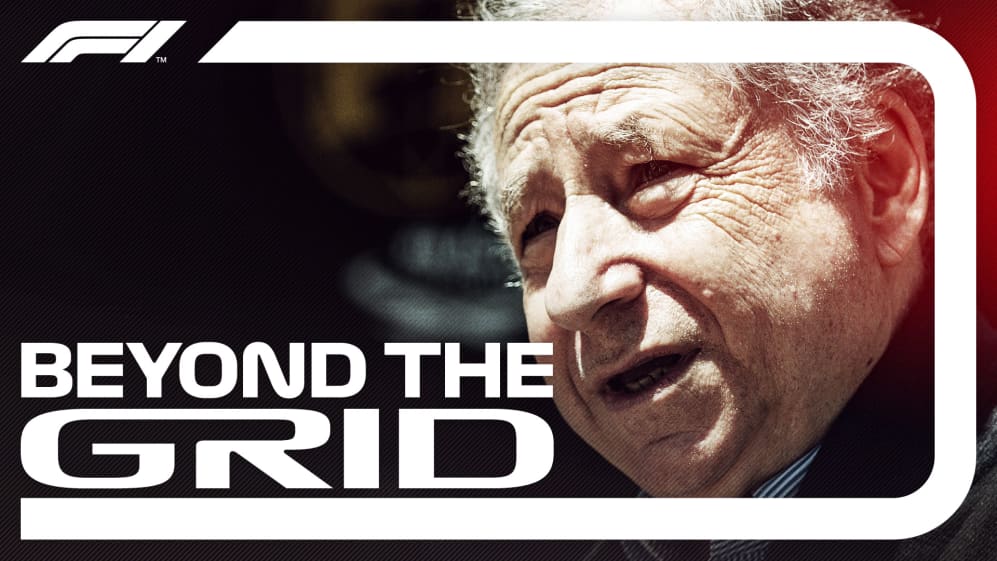 Among F1 fans, Jean Todt is perhaps most famous for leading Ferrari out of their early 90s slump and into a period of unprecedented domination in the 2000s. As mighty as that period was - and don't forget that Michael Schumacher's drivers' title in 2000 was Ferrari's first since 1979 - that success was to some extent only the tip of the iceberg for a man with one of the most impressive CVs in world motorsport...
This week's guest on F1's official podcast - Beyond The Grid, supported by Bose - is currently President of motorsport's governing body, the FIA, but in a previous life was a successful rally co-driver, before taking the reins of Peugeot Sport and dominating all forms of rallying and the world sportscar championship, not to mention Le Mans.
In a revealing and open interview, the Frenchman tells host Tom Clarkson about all of the above and more, as well as revealing a remarkable mathematical ability...
To make sure you never miss an episode, subscribe to Beyond The Grid via Apple Podcasts, Spotify or your favourite podcast app and you'll have a new episode delivered to your device every Wednesday.