'Just not our race' – Vettel and Stroll explain double DNF for Aston Martin at Monza
Aston Martin's Italian Grand Prix came to a premature end as both Sebastian Vettel and Lance Stroll were forced to retire early from the race on what was a tough weekend for the British team.
Vettel was the first of the two drivers to stop early, pulling over to the side of the track after just 10 laps. The former Ferrari driver had started the race from 11th and made a good start that saw him move up to 10th before falling back down the order to P12.
However, on Lap 10, Vettel was told to pull over to the side of the track by his engineer after complaining of losing power, and speaking after the race, the disappointed German explained the cause behind his DNF.
READ MORE: P8 at Monza 'the best we could have hoped for' says Gasly, as Tsunoda's point-less streak stretches to 10 races
"Unfortunately, we had an issue with the ERS, and we had to stop the car," said Vettel. "I noticed a drop in power beforehand, and then I was told to pull off the circuit.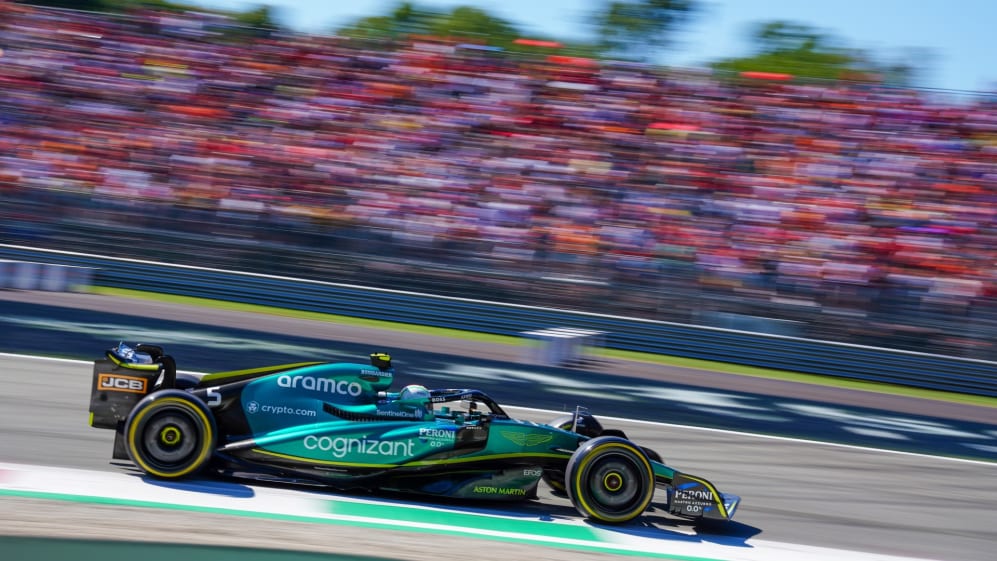 "Overall, this was just a tough weekend for us. I was hopeful for a decent race, but we struggled for pace and then had the problem that forced our retirement."
Vettel was racing at Monza – the scene of his first ever victory in Formula 1 in 2008 – for the final time in his career and when asked how he felt after Sunday's race, he said: "Well it's definitely one that I will not remember but still it was a nice weekend.
TECH TUESDAY: What Monza wing levels tell us about the performance of Red Bull, Ferrari and Mercedes
"A lot of fans but just not our race… the atmosphere was fantastic, however, so a huge thank you to the fans for their support this weekend."
Stroll, on the other hand, was running in 17th when on Lap 39 the Canadian was called into the pit lane as to retire his car. He later explained that the issues on his car forced Aston Martin to save the engine, as he targeted an improved showing in Singapore.
WATCH: How De Vries's spectacular Formula 1 debut unfolded at Monza
"We had some issues with the car, so we decided to retire to look after the engine," Stroll explained. "It is a shame that we were not able to be more in the mix this weekend, but that is sometimes how it is in F1.
"We have to look at why it was so tricky for us on this track and see what we can learn from that. I think we will be more competitive in Singapore, which is a completely different circuit to here, in a couple of weekends."
Aston Martin now head to Singapore ninth in the constructors' standings as they look to close the eight-pont gap to eighth place AlphaTauri.