Kubica rues 'complicated' F1 return after sustaining start damage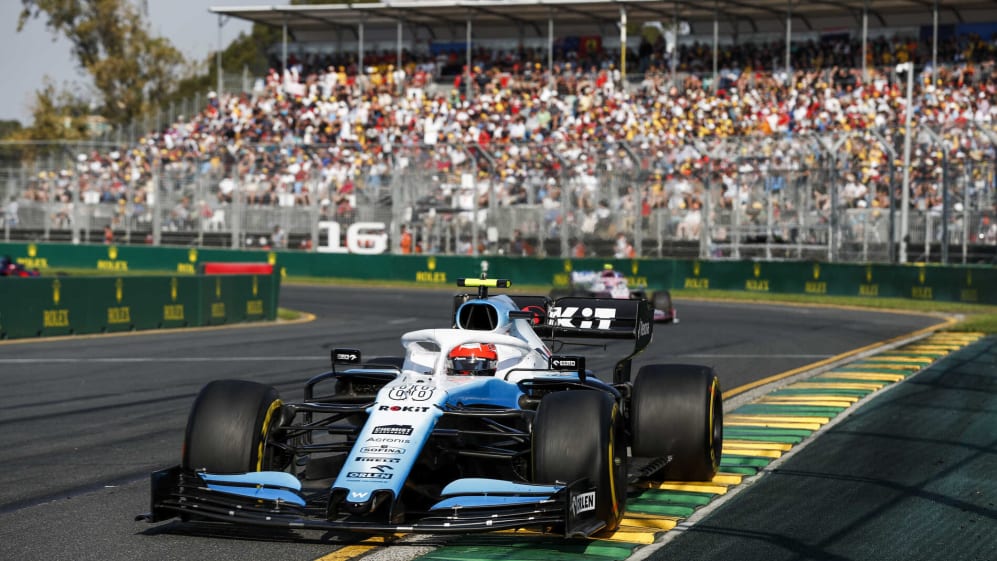 Robert Kubica's journey back to the Grand Prix grid is one of the most remarkable in all of sports. But the Pole's return to racing in Formula 1 was tempered by a difficult Australian Grand Prix in which he suffered damage on the opening lap.
Kubica has fought back from life-threatening injuries sustained in a rally accident in early 2011 to race in F1 again, making his Williams debut in Melbourne. His first race start in over nine years was always likely to be tough given the team's struggles over the winter, but the Pole faced an even more challenging afternoon in Melbourne after picking up damage on the opening lap.
READ MORE: Robert Kubica 2.0 – Why injury won't hold him back in 2019
"As expected it wasn't the easiest one," Kubica said. "I think I was the only one starting on the hard tyres, so it was rather more of a test for us to get more data. I did a pretty good start but unfortunately with hard tyres I got a good launch but then I had a lot of wheelspin.
"Running into Turn 1 I took it very safe, I moved a lot to the inside over the kerb, and I once I thought 'OK, this is over', I went through the first corner and then from what I saw in car Gasly moved quite a lot to the right. I think there was contact with Sainz but I saw it on the video that he moved a lot to the right and he damaged my front wing, but I actually didn't realize until 100 metres later I lost the whole wing. I thought I lost half of it.
"Then this wing caused other damage to the car so we had to pit. The car was not feeling great, then additionally three laps into the race I lost one of the mirrors, which makes it even more difficult with blue flags. So it was quite difficult. Once I was in clear air I was told the pace was not bad, actually it was good for the car with the state it was in, and I nearly started laughing because from the inside it felt very bad."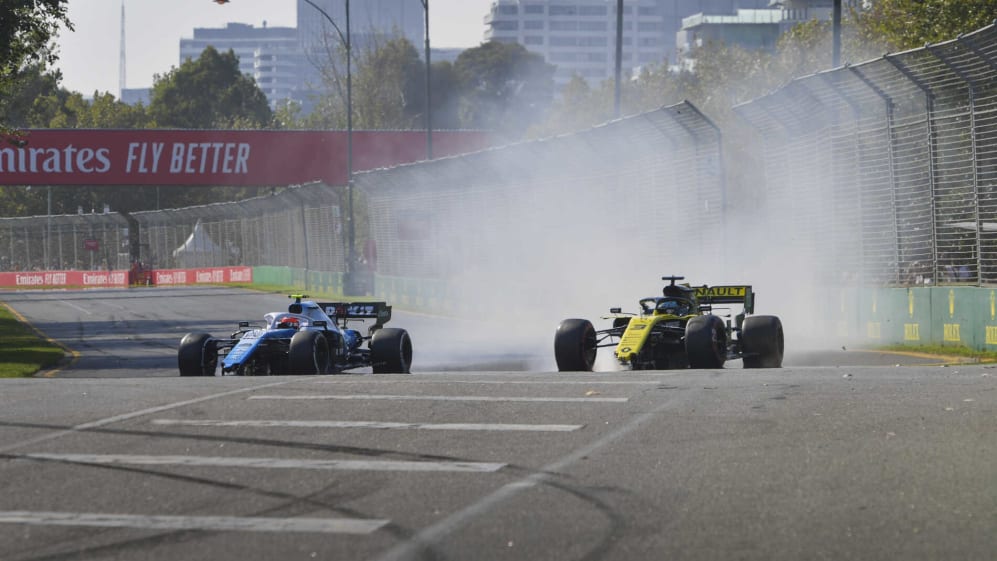 Seeing the positives
Kubica, whose qualifying was compromised by a collision with the wall, eventually ended the race three laps down, but says he is satisfied with the way he handled the challenges of the weekend at Albert Park, after such a big gap between F1 race starts.
"There are some positives. I think [on Saturday] I couldn't be happy, but it was a complicated day. [The race] was probably even more complicated, but from the things which I could have controlled I think I did a reasonably good job and I was getting quite confident that I can do it.
"Probably most of the people who had doubts about the physical aspect, the first corner, the start - actually it was my first standing start in eight years and four months. I never did a standing start on the grid since Abu Dhabi 2010, and actually it was quite good. But I had a bit of a panic because when I stopped I couldn't see the lights! The rear wing of the McLaren was hiding it, so I could see the first block but not the rest. Then I had to move to the left and there was an additional light so it was a bit of a panic moment.
"But overall, as I said, I'm leaving Australia with definitely more experience, and reasonably happy. Although I would never think that I would say something like this having this pace and finishing so far behind, but that's the reality. [In qualifying] I was disappointed with a few things, and I probably pretended and focused too much like I would be racing with people, a bit of an old-style approach.
"But we are in a different phase, we have to understand that it's not easy and we have to use race weekends as a kind of test. So [in the race] I also went in the team's direction. They suggested I start on the primes - on the hard tyre - which was not filling me with confidence because I never did a start with them, so there are a lot of things, but honestly I am quite happy. I think I did a reasonable job managing the tyres, because the car was very difficult to drive with the damage."
Kubica's Williams team mate George Russell had a less troubled race, the British rookie coming home 16th on his Formula 1 debut.