Leclerc admits he 'hasn't been driving cleanly' as Ferrari miss out on top 10 in qualifying
This was a humbling qualifying session for Ferrari, the Italian team ending up outside the top 10 having locked out the front row in the last two visits to Bahrain. But while Charles Leclerc was disappointed with their performance, Sebastian Vettel was hopeful they can rescue some points in Sunday's race.
Pre-race simulations suggested Ferrari would be the quickest of the midfield teams, but they struggled to live up to that billing throughout the three practice sessions at Sakhir and that form followed into qualifying as they missed out on making Q3.
READ MORE: Hamilton on pole from Bottas as Red Bull lock out the second row in Bahrain
"I'm a bit closer [to the pack] but still a bit disappointed obviously," said Leclerc. "P11 and P12 at the end is not that bad as we have free [starting] tyre choice [for the race].
"I don't know how different we will be able to do compared to the others in terms of strategy but we at least have the freedom to think of something else, and yeah we are close to top 10 compared to yesterday. That is a good step forward but yeah I can't hide that I'm a bit disappointed in not being in this top 10."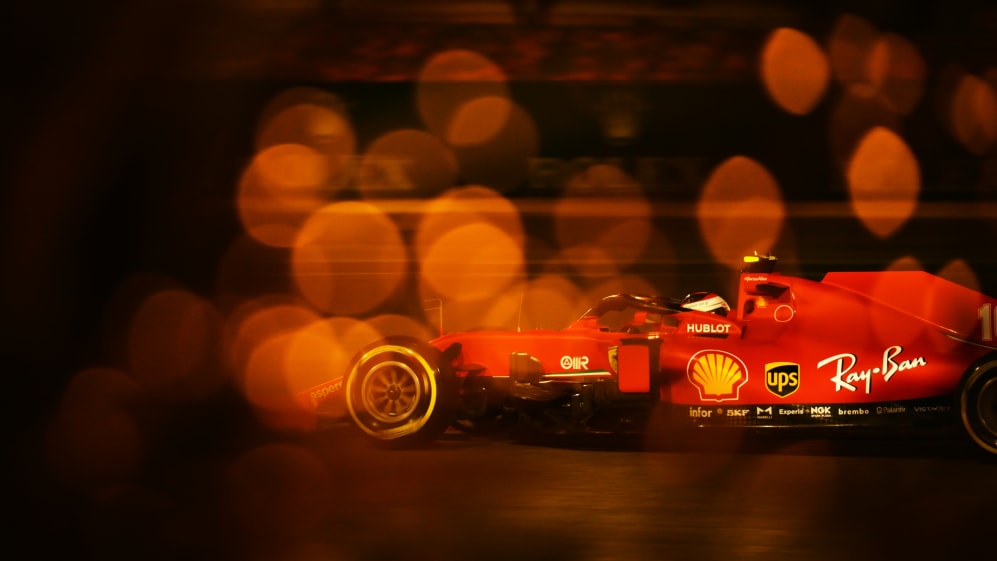 He added: "It's been a difficult weekend on my side, I've been struggling with the car since FP1 and it didn't really get any better. Maybe a little bit Q1, then Q2 with the medium I struggled a bit again. I haven't been driving very cleanly this weekend but I'll try to sort everything out for tomorrow."
READ MORE: Sainz left 'very disappointed' as technical problem causes huge spin and damages race chances
Leclerc was outqualified by his team mate for the second successive race, with Sebastian Vettel sneaking ahead during the final runs in Q2 but just missing out on the top 10 after admitting he had a few "wobbles".
"It was very tough and tight," said Vettel. "Sector two wasn't ideal, I was a bit too close to George [Russell], maybe that didn't help. I was struggling after the stop and go in the last sector to get the fronts to work. Maybe there was a little bit more.
"Sector two was for sure not super clean. Overall, it's more or less where we belong this weekend, but tomorrow is the race and in the race, it's not about one lap. So we'll see if what we can do."
Bahrain is very tough on the tyres, which means anyone who can manage them efficiently can have a strong result come Sunday. It's with that in mind that Vettel feels there's a chance of a good result.
"This track is very rough, it's very tough on tyres," he said. "That will be the key tomorrow, to manage those. If we are sly as a fox, we have a good chance. If not, it will be a long race but I still believe there is a good chance to score some points."