Leclerc demoted to P6 at Spa after pit lane speeding penalty – and admits title chances 'start to look very difficult'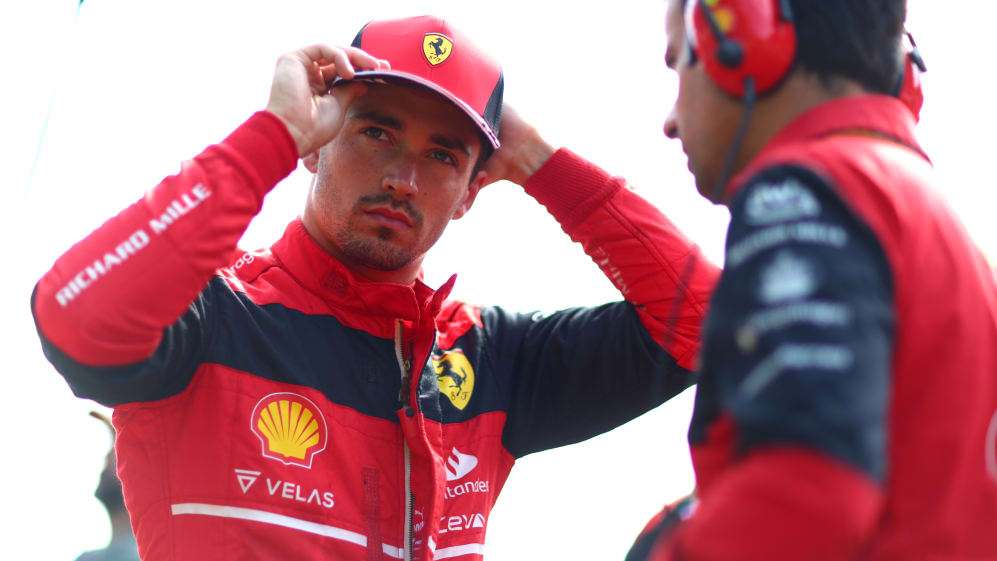 Charles Leclerc looked to have narrowly beaten Fernando Alonso to P5 in a disappointing Belgian Grand Prix for the Monegasque. But his disappointment would only increase after he was dropped to P6 after the race for speeding in the pits.
Leclerc had started just behind title rival Max Verstappen in P15 on the grid in Spa after taking penalties, but couldn't muster the same sort of speed as the Dutchman – who won his ninth race of the season to increase his championship lead to 93 points over his team mate Sergio Perez, whose P2 in the Spa race jumped him ahead of Leclerc in the standings.
READ MORE: Verstappen cruises to Belgian Grand Prix victory from P15 as Perez completes Red Bull 1-2
A decision by Ferrari to pit Leclerc on Lap 42 of 44 nearly looked to have spelled disaster, as he was released narrowly ahead of Alonso, who quickly passed the Monegasque.
Leclerc then rescued the situation by repassing the Spaniard to cross the line P5 – but a post-race five-second penalty for speeding in the pit lane during that final stop ultimately dropped Leclerc back behind Alonso to P6.
Asked after the race if he was being plagued by bad luck this season, Leclerc replied: "I mean, the pit lane is not bad luck, it's just my fault, so it's a mistake and that's it. On the other hand, yes, we were just not quick enough this weekend and this is the big problem more than anything, so we need to work on that.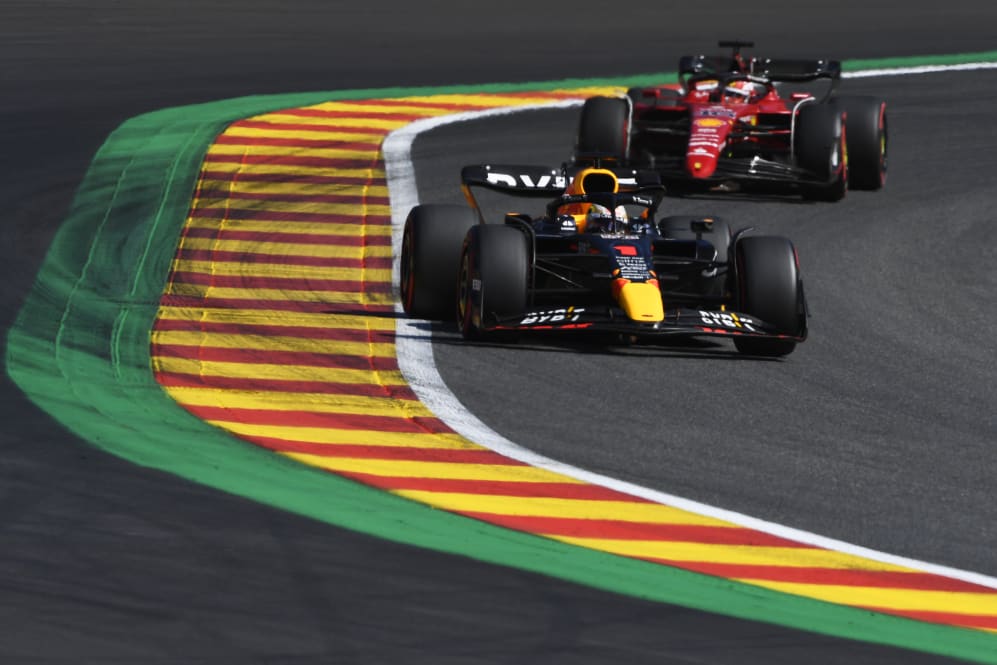 "I'm not feeling good, obviously," added Leclerc. "Other than all of this, there's obviously the pace also… The thing that is strange is that the feeling is quite okay in the car, then you look at the pace compared to the Red Bull and they are on another planet completely. We need to understand and hopefully by Zandvoort we understand and we come back to as close to Red Bull as we were in the first half of the season."
As a result of Leclerc's P6 and Verstappen's win, the Ferrari driver now sits 98 points behind the Dutchman. And Leclerc wasn't making any bones about his title prospects with just eight races now remaining in 2022.
DRIVER OF THE DAY: Verstappen adds your vote to Spa triumph
"It starts to look very difficult, especially with the pace [Red Bull] have shown this weekend, it's going to be very, very difficult. But I'll keep my head down, try to focus race by race and try to do my best."
Ferrari were at least able to celebrate a podium for Carlos Sainz, who took P3 behind the Red Bulls – although given the pace of Verstappen, who was able to win from P14 on the grid, after Sainz started on pole, the celebrations in Maranello were likely to be muted on Sunday evening.