Leclerc hails 'perfect start' for Ferrari after 'tricky' fight with Verstappen in Bahrain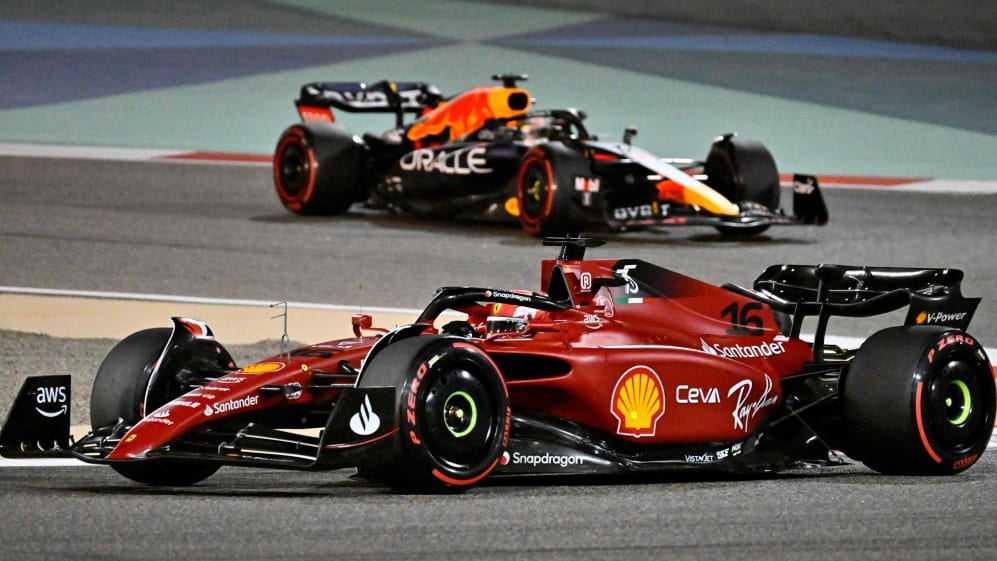 Charles Leclerc, who missed out on victory in Sakhir in 2019 and has waited 45 Grands Prix for a win, led a Ferrari one-two finish in the Bahrain Grand Prix – and he was understandably thrilled with his running start to the season.
The Driver of The Day led a Ferrari one-two from pole position as Red Bull's Max Verstappen and Sergio Perez retired moments from the end in Bahrain – allowing team mate Carlos Sainz to finish second and Lewis Hamilton to snatch a podium for Mercedes.
After the race, Leclerc said: "It feels amazing, obviously after yesterday it already felt great, but we had to finish the business today and we did a one-two – so it's the perfect start to the season.
READ MORE: Leclerc leads 1-2 for Ferrari in Bahrain GP as both Red Bulls suffer late retirements
"And I'm incredibly happy after the last two years, which have been very difficult for the team, for myself, for Carlos last year. We had to work extremely hard and… to finally prove all the work we did in the last two years is paying off felt amazing.
"So for now it's started in the best way possible – pole position, victory, fastest lap, a one-two today with Carlos – we couldn't hope for better.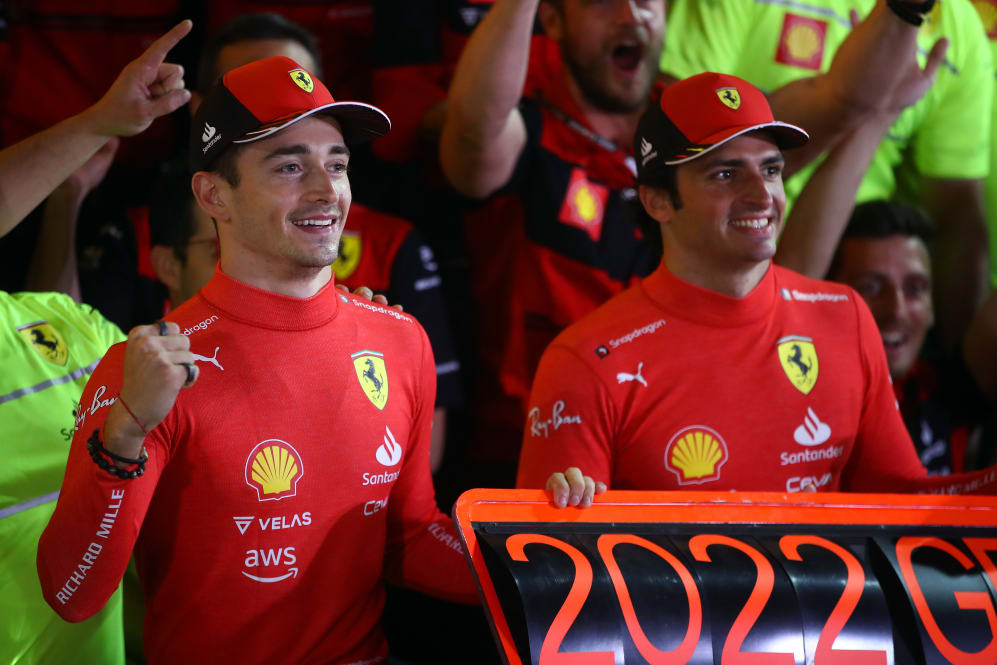 Verstappen did wrestle the lead off Leclerc three times from Laps 16-19, passing the Ferrari into Turn 1 before losing P1 to Leclerc on the run up and into Turn 4. Leclerc explained just how enjoyable it was to battle the reigning champion with the new 2022 machines.
READ MORE: 'Brutal' double Red Bull retirement 'extremely painful' says Verstappen, as team reveal cause of Bahrain issues
"It was tricky; it was nice though. It was on the limit, hard racing. But we would always give each other space, which was nice, and following him into Turn 2 was a bit more predictable than what I expected compared to what I had last year, so this was good.
"I would always brake very early into Turn 1 to get DRS for Turn 4 and it worked out – three times in a row – so I could keep my lead. And it was always also very tricky because I was struggling with my energy [ERS] and had to manage that too."
The 2022 Bahrain GP winner and now championship leader – with 26 points thanks to his Fastest Lap bonus in the Kingdom – even had time to make a joke at the expense of his engineers, referencing the engine failure that cost him victory here back in 2019...
Leclerc added: "I think I did a bit of a joke on the radio on the last lap saying there was something strange with the engine, which gave a heart attack to some of the engineers… but everything was fine. So, very happy this time we brought it home."
Leclerc might have had little luck in getting a laugh out of his team with that effort, but Ferrari will leave Bahrain with smiles as they lead both championships heading to next weekend's Saudi Arabian Grand Prix.