Leclerc reflects on 'emotional' first day as a Ferrari race driver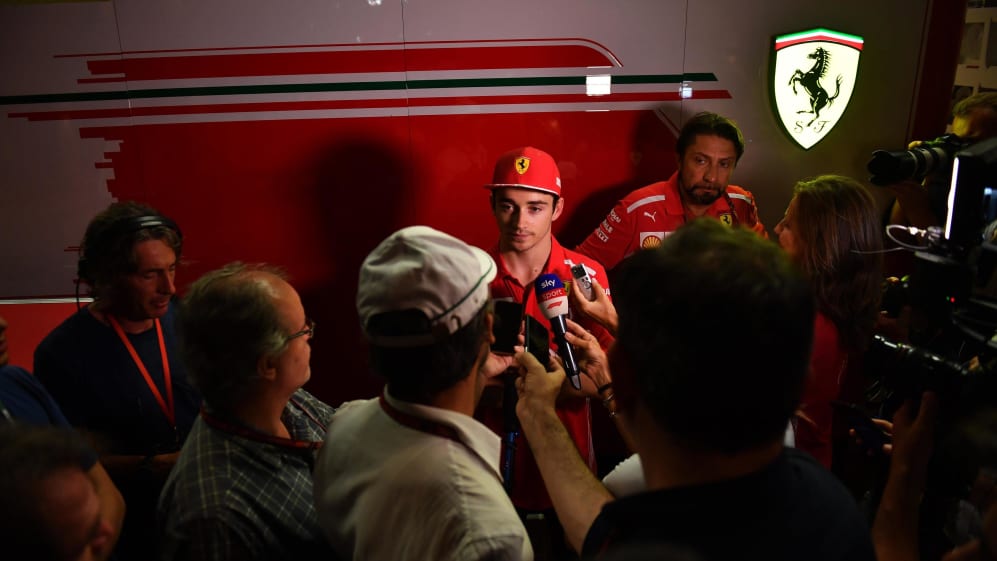 He may have known he would be a 2019 Ferrari driver for more than two months now, but Charles Leclerc admitted he was still 'emotional' driving for the team in Abu Dhabi...
Leclerc got his first taste of the SF71H shortly after being announced as a Ferrari driver back in September as he carried out Pirelli tyre testing at Paul Ricard.
However, Wednesday at the Yas Marina Circuit was his first time in the car since completing his time at Sauber and came with a focus on next season that Leclerc admits was special.
"For sure it was an emotional day, because it's a day I've been waiting for for a long time and I never thought it would come," Leclerc said. "But today this was the reality and I'm very happy. I'm also very happy with the work we have done today, so it was very emotional.
"It's very special for sure, getting into the car with the knowledge that this will be my team next year. It's very special, but when I drive a car I always want to go as fast as possible and do the best possible job for the team. And that hasn't changed at all."
There was always going to be interest in Leclerc's performance given the fact Vettel had driven on Tuesday, providing a benchmark time. The 21-year-old duly went nearly 0.4s quicker than the four-time world champion on similar tyres - using next year's version of the hypersoft compared to Vettel on the 2018 compound - but was keen to play down any talk of personal performance.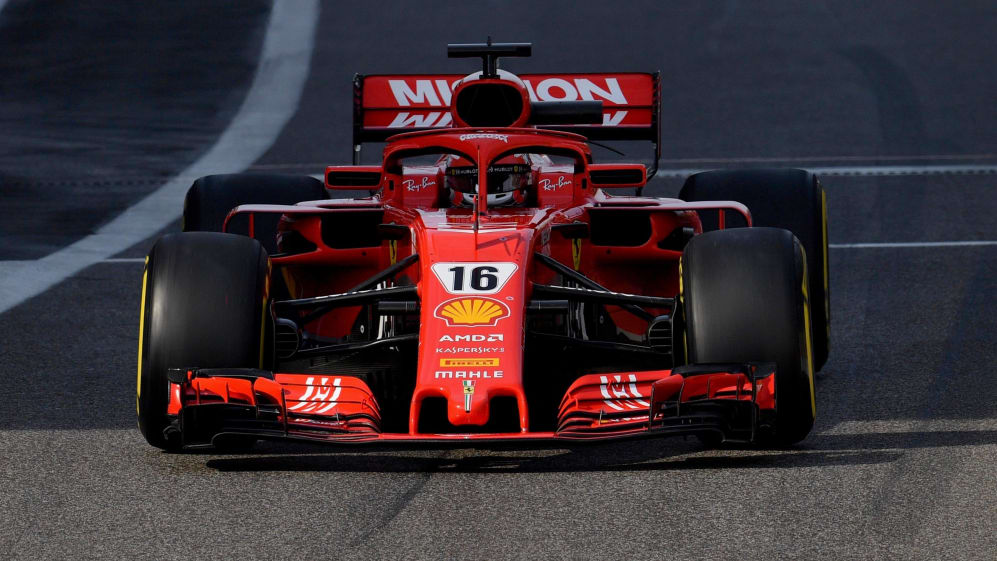 "Every time I get in a racing car I immediately try to find the limit as quickly as possible. But today's goal was to compare the 2019 tyres with the ones we used this year and, from my point of view, we did a good job and I'm happy with it.
"[Another aim was] to get to know the team, even if I already knew most of them before. But I was working with them for the first time since it was announced I would be racing with Ferrari from next year. It was important because every team has its own specific way or operating and today allowed me to see and understand how this team does things.
"I always want to do well, no matter who I'm driving for, but today the main target was to understand the tyres, rather than demonstrate my performances."
In fact, Leclerc says improving his performance level will be his focus over the coming months, before he next drives for Ferrari in pre-season testing in February.
"I have to continue to grow and be focused on the areas where I'm still weak. I will try to learn from everyone in the team and also from my team mate."